Family Prayer
at the Close of Day

These devotions follow the basic structure of the Daily Office of the Church and are particularly appropriate for families with young children.

The Reading and the Collect may be read by one person, and the other parts said in unison, or in some other convenient manner.
Opening Sentence
I will lay me down in peace, and take my rest; for you, LORD, only, make me dwell in safety.
PSALM 4:8
Lord, I have loved the habitation of your house and the place where your honor dwells.
PSALM 26:8
The Psalm
Psalm 134
Ecce nunc
1 Behold now, praise the Lord,*
all you servants of the Lord,
2 You that stand by night in the house of the Lord,*
even in the courts of the house of our God.
3 Lift up your hands in the sanctuary*
and sing praises unto the Lord.
4 The Lord who made heaven and earth*
give you blessing out of Zion.
Glory be to the Father, and to the Son, and to the Holy Spirit; *
as it was in the beginning, is now, and ever shall be, world without end. Amen.
A READING FROM HOLY SCRIPTURE
1 THESSALONIANS 5:23
Now may the God of peace himself sanctify you completely, and may your whole spirit and soul and body be kept blameless at the coming of our Lord Jesus Christ.
Matthew 12:22-50
Blasphemy Against the Holy Spirit
22 Then a demon-oppressed man who was blind and mute was brought to him, and he healed him, so that the man spoke and saw. 23 And all the people were amazed, and said, "Can this be the Son of David?" 24 But when the Pharisees heard it, they said, "It is only by Beelzebul, the prince of demons, that this man casts out demons." 25 Knowing their thoughts, he said to them, "Every kingdom divided against itself is laid waste, and no city or house divided against itself will stand. 26 And if Satan casts out Satan, he is divided against himself. How then will his kingdom stand? 27 And if I cast out demons by Beelzebul, by whom do your sons cast them out? Therefore they will be your judges. 28 But if it is by the Spirit of God that I cast out demons, then the kingdom of God has come upon you. 29 Or how can someone enter a strong man's house and plunder his goods, unless he first binds the strong man? Then indeed he may plunder his house. 30 Whoever is not with me is against me, and whoever does not gather with me scatters. 31 Therefore I tell you, every sin and blasphemy will be forgiven people, but the blasphemy against the Spirit will not be forgiven. 32 And whoever speaks a word against the Son of Man will be forgiven, but whoever speaks against the Holy Spirit will not be forgiven, either in this age or in the age to come.
A Tree Is Known by Its Fruit
33 "Either make the tree good and its fruit good, or make the tree bad and its fruit bad, for the tree is known by its fruit. 34 You brood of vipers! How can you speak good, when you are evil? For out of the abundance of the heart the mouth speaks. 35 The good person out of his good treasure brings forth good, and the evil person out of his evil treasure brings forth evil. 36 I tell you, on the day of judgment people will give account for every careless word they speak, 37 for by your words you will be justified, and by your words you will be condemned."
The Sign of Jonah
38 Then some of the scribes and Pharisees answered him, saying, "Teacher, we wish to see a sign from you." 39 But he answered them, "An evil and adulterous generation seeks for a sign, but no sign will be given to it except the sign of the prophet Jonah. 40 For just as Jonah was three days and three nights in the belly of the great fish, so will the Son of Man be three days and three nights in the heart of the earth. 41 The men of Nineveh will rise up at the judgment with this generation and condemn it, for they repented at the preaching of Jonah, and behold, something greater than Jonah is here. 42 The queen of the South will rise up at the judgment with this generation and condemn it, for she came from the ends of the earth to hear the wisdom of Solomon, and behold, something greater than Solomon is here.
Return of an Unclean Spirit
43 "When the unclean spirit has gone out of a person, it passes through waterless places seeking rest, but finds none. 44 Then it says, 'I will return to my house from which I came.' And when it comes, it finds the house empty, swept, and put in order. 45 Then it goes and brings with it seven other spirits more evil than itself, and they enter and dwell there, and the last state of that person is worse than the first. So also will it be with this evil generation."
Jesus' Mother and Brothers
46 While he was still speaking to the people, behold, his mother and his brothers stood outside, asking to speak to him. 48 But he replied to the man who told him, "Who is my mother, and who are my brothers?" 49 And stretching out his hand toward his disciples, he said, "Here are my mother and my brothers! 50 For whoever does the will of my Father in heaven is my brother and sister and mother."
A period of silence may follow.
Intercessions
A hymn or canticle may be used.

Prayers may be offered for ourselves and others. It is appropriate that prayers of thanksgiving for the blessings of the day, and penitence for our sins, be included.
The Lord's Prayer
Our Father, who art in heaven,
hallowed be thy Name,
thy kingdom come,
thy will be done,
on earth as it is in heaven.
Give us this day our daily bread.
And forgive us our trespasses,
as we forgive those
who trespass against us.
And lead us not into temptation,
but deliver us from evil.
For thine is the kingdom,
and the power, and the glory,
for ever and ever. Amen.
The Collect
Visit this place, O Lord, and drive far from it all snares of the enemy; let your holy angels dwell with us to preserve us in peace; and let your blessing be upon us always; through Jesus Christ our Lord. Amen.
Tuesday after the Fifteenth Sunday after Pentecost, or the Fourteenth Sunday after Trinity (Proper 19)
O God, because without you we are not able to please you, mercifully grant that your Holy Spirit may in all things direct and rule our hearts; through Jesus Christ our Lord, who lives and reigns with you and the Holy Spirit, one God, now and for ever. Amen.
A Collect for Aid Against Peril
Lighten our darkness, we beseech you, O Lord; and by your great mercy defend us from all perils and dangers of this night; for the love of your only Son, our Savior Jesus Christ. Amen.
NUNC DIMITTIS
The Song of Simeon
Lord, now let your servant depart in peace,*
according to your word.
For my eyes have seen your salvation,*
which you have prepared before the face of all people;
To be a light to lighten the Gentiles,*
and to be the glory of your people Israel.
LUKE 2:29-32
Glory be to the Father, and to the Son, and to the Holy Spirit; *
as it was in the beginning, is now, and ever shall be,
world without end. Amen.
Closing Sentence
The almighty and merciful Lord, Father, Son, and Holy Spirit, bless us and keep us, this night and evermore.
---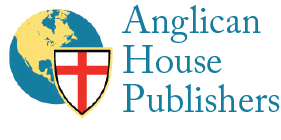 Praying in a group? Want to share your settings?
Share this link to open this screen using your currently configured settings. This can also be used to share your settings between different computers, tablets, or phones.
Copy link Copied!
Your feedback is welcomed
We welcome your feedback or feature requests. We also would appreciate if you report any rubric, calendar, or content errors.
Email us at feedback@dailyoffice2019.com
Post in our Facebook group
Get occasional email updates
Receive a very occasional email when a new feature is launched. We send an email only once every few months and will never share your information with anyone.
Privacy Policy