Family Prayer
at the Close of Day

These devotions follow the basic structure of the Daily Office of the Church and are particularly appropriate for families with young children.

The Reading and the Collect may be read by one person, and the other parts said in unison, or in some other convenient manner.
Opening Sentence
I will lay me down in peace, and take my rest; for you, LORD, only, make me dwell in safety.
PSALM 4:8
Therefore stay awake—for you do not know when the master of the house will come, in the evening, or at midnight, or when the rooster crows, or in the morning—lest he come suddenly and find you asleep.
MARK 13:35-36
The Psalm
Psalm 134
Ecce nunc
1 Behold now, praise the Lord,*
all you servants of the Lord,
2 You that stand by night in the house of the Lord,*
even in the courts of the house of our God.
3 Lift up your hands in the sanctuary*
and sing praises unto the Lord.
4 The Lord who made heaven and earth*
give you blessing out of Zion.
Glory be to the Father, and to the Son, and to the Holy Spirit; *
as it was in the beginning, is now, and ever shall be, world without end. Amen.
A READING FROM HOLY SCRIPTURE
1 THESSALONIANS 5:23
Now may the God of peace himself sanctify you completely, and may your whole spirit and soul and body be kept blameless at the coming of our Lord Jesus Christ.
Luke 8:22-56
Jesus Calms a Storm
22 One day he got into a boat with his disciples, and he said to them, "Let us go across to the other side of the lake." So they set out, 23 and as they sailed he fell asleep. And a windstorm came down on the lake, and they were filling with water and were in danger. 24 And they went and woke him, saying, "Master, Master, we are perishing!" And he awoke and rebuked the wind and the raging waves, and they ceased, and there was a calm. 25 He said to them, "Where is your faith?" And they were afraid, and they marveled, saying to one another, "Who then is this, that he commands even winds and water, and they obey him?"
Jesus Heals a Man with a Demon
26 Then they sailed to the country of the Gerasenes, which is opposite Galilee. 27 When Jesus had stepped out on land, there met him a man from the city who had demons. For a long time he had worn no clothes, and he had not lived in a house but among the tombs. 28 When he saw Jesus, he cried out and fell down before him and said with a loud voice, "What have you to do with me, Jesus, Son of the Most High God? I beg you, do not torment me." 29 For he had commanded the unclean spirit to come out of the man. (For many a time it had seized him. He was kept under guard and bound with chains and shackles, but he would break the bonds and be driven by the demon into the desert.) 30 Jesus then asked him, "What is your name?" And he said, "Legion," for many demons had entered him. 31 And they begged him not to command them to depart into the abyss. 32 Now a large herd of pigs was feeding there on the hillside, and they begged him to let them enter these. So he gave them permission. 33 Then the demons came out of the man and entered the pigs, and the herd rushed down the steep bank into the lake and drowned.
34 When the herdsmen saw what had happened, they fled and told it in the city and in the country. 35 Then people went out to see what had happened, and they came to Jesus and found the man from whom the demons had gone, sitting at the feet of Jesus, clothed and in his right mind, and they were afraid. 36 And those who had seen it told them how the demon-possessed man had been healed. 37 Then all the people of the surrounding country of the Gerasenes asked him to depart from them, for they were seized with great fear. So he got into the boat and returned. 38 The man from whom the demons had gone begged that he might be with him, but Jesus sent him away, saying, 39 "Return to your home, and declare how much God has done for you." And he went away, proclaiming throughout the whole city how much Jesus had done for him.
Jesus Heals a Woman and Jairus's Daughter
40 Now when Jesus returned, the crowd welcomed him, for they were all waiting for him. 41 And there came a man named Jairus, who was a ruler of the synagogue. And falling at Jesus' feet, he implored him to come to his house, 42 for he had an only daughter, about twelve years of age, and she was dying.
As Jesus went, the people pressed around him. 43 And there was a woman who had had a discharge of blood for twelve years, and though she had spent all her living on physicians, she could not be healed by anyone. 44 She came up behind him and touched the fringe of his garment, and immediately her discharge of blood ceased. 45 And Jesus said, "Who was it that touched me?" When all denied it, Peter said, "Master, the crowds surround you and are pressing in on you!" 46 But Jesus said, "Someone touched me, for I perceive that power has gone out from me." 47 And when the woman saw that she was not hidden, she came trembling, and falling down before him declared in the presence of all the people why she had touched him, and how she had been immediately healed. 48 And he said to her, "Daughter, your faith has made you well; go in peace."
49 While he was still speaking, someone from the ruler's house came and said, "Your daughter is dead; do not trouble the Teacher any more." 50 But Jesus on hearing this answered him, "Do not fear; only believe, and she will be well." 51 And when he came to the house, he allowed no one to enter with him, except Peter and John and James, and the father and mother of the child. 52 And all were weeping and mourning for her, but he said, "Do not weep, for she is not dead but sleeping." 53 And they laughed at him, knowing that she was dead. 54 But taking her by the hand he called, saying, "Child, arise." 55 And her spirit returned, and she got up at once. And he directed that something should be given her to eat. 56 And her parents were amazed, but he charged them to tell no one what had happened.
A period of silence may follow.
Intercessions
A hymn or canticle may be used.

Prayers may be offered for ourselves and others. It is appropriate that prayers of thanksgiving for the blessings of the day, and penitence for our sins, be included.
The Lord's Prayer
Our Father, who art in heaven,
hallowed be thy Name,
thy kingdom come,
thy will be done,
on earth as it is in heaven.
Give us this day our daily bread.
And forgive us our trespasses,
as we forgive those
who trespass against us.
And lead us not into temptation,
but deliver us from evil.
For thine is the kingdom,
and the power, and the glory,
for ever and ever. Amen.
The Collect
Visit this place, O Lord, and drive far from it all snares of the enemy; let your holy angels dwell with us to preserve us in peace; and let your blessing be upon us always; through Jesus Christ our Lord. Amen.
Eve of Andrew the Apostle
Almighty God, you gave such grace to your apostle Andrew that he readily obeyed the call of your Son Jesus Christ, and brought his brother with him: Give us, who are called by your holy Word, grace to follow him without delay, and to bring those near to us into his gracious presence; who lives and reigns with you and the Holy Spirit, one God, now and for ever. Amen.
A Collect for Evening
Visit this place, O Lord, and drive far from it all snares of the enemy; let your holy angels dwell with us to preserve us in peace; and let your blessing be upon us always; through Jesus Christ our Lord. Amen.
NUNC DIMITTIS
The Song of Simeon
Lord, now let your servant depart in peace,*
according to your word.
For my eyes have seen your salvation,*
which you have prepared before the face of all people;
To be a light to lighten the Gentiles,*
and to be the glory of your people Israel.
LUKE 2:29-32
Glory be to the Father, and to the Son, and to the Holy Spirit; *
as it was in the beginning, is now, and ever shall be,
world without end. Amen.
Closing Sentence
The almighty and merciful Lord, Father, Son, and Holy Spirit, bless us and keep us, this night and evermore.
---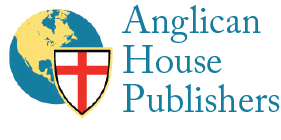 Praying in a group? Want to share your settings?
Share this link to open this screen using your currently configured settings. This can also be used to share your settings between different computers, tablets, or phones.
Copy link Copied!
Your feedback is welcomed
We welcome your feedback or feature requests. We also would appreciate if you report any rubric, calendar, or content errors.
Email us at feedback@dailyoffice2019.com
Post in our Facebook group
Get occasional email updates
Receive a very occasional email when a new feature is launched. We send an email only once every few months and will never share your information with anyone.
Privacy Policy