Family Prayer
at the Close of Day
Tuesday after the Third Sunday in Advent
Advent

These devotions follow the basic structure of the Daily Office of the Church and are particularly appropriate for families with young children.

The Reading and the Collect may be read by one person, and the other parts said in unison, or in some other convenient manner.
Opening Sentence
I will lay me down in peace, and take my rest; for you, LORD, only, make me dwell in safety.
PSALM 4:8
Therefore stay awake—for you do not know when the master of the house will come, in the evening, or at midnight, or when the rooster crows, or in the morning—lest he come suddenly and find you asleep.
MARK 13:35-36
The Psalm
Psalm 134
Ecce nunc
1 Behold now, praise the Lord,*
all you servants of the Lord,
2 You that stand by night in the house of the Lord,*
even in the courts of the house of our God.
3 Lift up your hands in the sanctuary*
and sing praises unto the Lord.
4 The Lord who made heaven and earth*
give you blessing out of Zion.
Glory be to the Father, and to the Son, and to the Holy Spirit; *
as it was in the beginning, is now, and ever shall be, world without end. Amen.
A READING FROM HOLY SCRIPTURE
ISAIAH 26:3-4
You keep them in perfect peace whose minds are stayed on you, because they trust in you. Trust in the LORD for ever, for the LORD God is an everlasting rock.
Luke 16
The Parable of the Dishonest Manager
16 He also said to the disciples, "There was a rich man who had a manager, and charges were brought to him that this man was wasting his possessions. 2 And he called him and said to him, 'What is this that I hear about you? Turn in the account of your management, for you can no longer be manager.' 3 And the manager said to himself, 'What shall I do, since my master is taking the management away from me? I am not strong enough to dig, and I am ashamed to beg. 4 I have decided what to do, so that when I am removed from management, people may receive me into their houses.' 5 So, summoning his master's debtors one by one, he said to the first, 'How much do you owe my master?' 6 He said, 'A hundred measures of oil.' He said to him, 'Take your bill, and sit down quickly and write fifty.' 7 Then he said to another, 'And how much do you owe?' He said, 'A hundred measures of wheat.' He said to him, 'Take your bill, and write eighty.' 8 The master commended the dishonest manager for his shrewdness. For the sons of this world are more shrewd in dealing with their own generation than the sons of light. 9 And I tell you, make friends for yourselves by means of unrighteous wealth, so that when it fails they may receive you into the eternal dwellings.
10 "One who is faithful in a very little is also faithful in much, and one who is dishonest in a very little is also dishonest in much. 11 If then you have not been faithful in the unrighteous wealth, who will entrust to you the true riches? 12 And if you have not been faithful in that which is another's, who will give you that which is your own? 13 No servant can serve two masters, for either he will hate the one and love the other, or he will be devoted to the one and despise the other. You cannot serve God and money."
The Law and the Kingdom of God
14 The Pharisees, who were lovers of money, heard all these things, and they ridiculed him. 15 And he said to them, "You are those who justify yourselves before men, but God knows your hearts. For what is exalted among men is an abomination in the sight of God.
16 "The Law and the Prophets were until John; since then the good news of the kingdom of God is preached, and everyone forces his way into it. 17 But it is easier for heaven and earth to pass away than for one dot of the Law to become void.
Divorce and Remarriage
18 "Everyone who divorces his wife and marries another commits adultery, and he who marries a woman divorced from her husband commits adultery.
The Rich Man and Lazarus
19 "There was a rich man who was clothed in purple and fine linen and who feasted sumptuously every day. 20 And at his gate was laid a poor man named Lazarus, covered with sores, 21 who desired to be fed with what fell from the rich man's table. Moreover, even the dogs came and licked his sores. 22 The poor man died and was carried by the angels to Abraham's side. The rich man also died and was buried, 23 and in Hades, being in torment, he lifted up his eyes and saw Abraham far off and Lazarus at his side. 24 And he called out, 'Father Abraham, have mercy on me, and send Lazarus to dip the end of his finger in water and cool my tongue, for I am in anguish in this flame.' 25 But Abraham said, 'Child, remember that you in your lifetime received your good things, and Lazarus in like manner bad things; but now he is comforted here, and you are in anguish. 26 And besides all this, between us and you a great chasm has been fixed, in order that those who would pass from here to you may not be able, and none may cross from there to us.' 27 And he said, 'Then I beg you, father, to send him to my father's house— 28 for I have five brothers—so that he may warn them, lest they also come into this place of torment.' 29 But Abraham said, 'They have Moses and the Prophets; let them hear them.' 30 And he said, 'No, father Abraham, but if someone goes to them from the dead, they will repent.' 31 He said to him, 'If they do not hear Moses and the Prophets, neither will they be convinced if someone should rise from the dead.'"
A period of silence may follow.
Intercessions
A hymn or canticle may be used.

Prayers may be offered for ourselves and others. It is appropriate that prayers of thanksgiving for the blessings of the day, and penitence for our sins, be included.
The Lord's Prayer
Our Father, who art in heaven,
hallowed be thy Name,
thy kingdom come,
thy will be done,
on earth as it is in heaven.
Give us this day our daily bread.
And forgive us our trespasses,
as we forgive those
who trespass against us.
And lead us not into temptation,
but deliver us from evil.
For thine is the kingdom,
and the power, and the glory,
for ever and ever. Amen.
The Collect
Visit this place, O Lord, and drive far from it all snares of the enemy; let your holy angels dwell with us to preserve us in peace; and let your blessing be upon us always; through Jesus Christ our Lord. Amen.
Tuesday after the Third Sunday in Advent
O Lord Jesus Christ, you sent your messengers the prophets to preach repentance and prepare the way for our salvation: Grant that the ministers and stewards of your mysteries may likewise make ready your way, by turning the hearts of the disobedient toward the wisdom of the just, that at your second coming to judge the world, we may be found a people acceptable in your sight; for with the Father and the Holy Spirit you live and reign, one God, now and for ever. Amen.
A Collect for Aid Against Peril
Lighten our darkness, we beseech you, O Lord; and by your great mercy defend us from all perils and dangers of this night; for the love of your only Son, our Savior Jesus Christ. Amen.
NUNC DIMITTIS
The Song of Simeon
Lord, now let your servant depart in peace,*
according to your word.
For my eyes have seen your salvation,*
which you have prepared before the face of all people;
To be a light to lighten the Gentiles,*
and to be the glory of your people Israel.
LUKE 2:29-32
Glory be to the Father, and to the Son, and to the Holy Spirit; *
as it was in the beginning, is now, and ever shall be,
world without end. Amen.
Closing Sentence
The almighty and merciful Lord, Father, Son, and Holy Spirit, bless us and keep us, this night and evermore.
---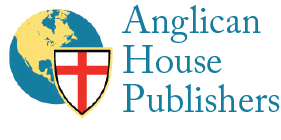 Praying in a group? Want to share your settings?
Share this link to open this screen using your currently configured settings. This can also be used to share your settings between different computers, tablets, or phones.
Copy link Copied!
Your feedback is welcomed
We welcome your feedback or feature requests. We also would appreciate if you report any rubric, calendar, or content errors.
Email us at feedback@dailyoffice2019.com
Post in our Facebook group
Get occasional email updates
Receive a very occasional email when a new feature is launched. We send an email only once every few months and will never share your information with anyone.
Privacy Policy