Family Prayer
in the Early Evening
Monday after the Fourth Sunday in Advent (O Virgo Virginum / O Virgin of Virgins)
Advent

These devotions follow the basic structure of the Daily Office of the Church and are particularly appropriate for families with young children.

The Reading and the Collect may be read by one person, and the other parts said in unison, or in some other convenient manner.

This devotion may be used before or after the evening meal.
Opening Sentence
How excellent is your mercy, O God!
The children of men shall take refuge under the shadow of your wings.
For with you is the well of life,
and in your light shall we see light.
PSALM 36:7, 9
Therefore stay awake—for you do not know when the master of the house will come, in the evening, or at midnight, or when the rooster crows, or in the morning—lest he come suddenly and find you asleep.
MARK 13:35-36
PHOS HILARON
O Gladsome Light
O gladsome light,
pure brightness of the everliving Father in heaven,*
O Jesus Christ, holy and blessed!
Now as we come to the setting of the sun,

and our eyes behold the vesper light,*

we sing your praises, O God: Father, Son, and Holy Spirit.

You are worthy at all times to be praised by happy voices,*

O Son of God, O Giver of Life,

and to be glorified through all the worlds.
A READING FROM HOLY SCRIPTURE
2 CORINTHIANS 4:5-6
For what we proclaim is not ourselves, but Jesus Christ as Lord, with ourselves as your servants for Jesus' sake. For God, who said, "Let light shine out of darkness," has shone in our hearts, to give the light of the knowledge of the glory of God in the face of Jesus Christ.
Isaiah 66
The Humble and Contrite in Spirit
66 Thus says the Lord:
"Heaven is my throne,
    and the earth is my footstool;
what is the house that you would build for me,
    and what is the place of my rest?
2 All these things my hand has made,
    and so all these things came to be,
declares the Lord.
But this is the one to whom I will look:
    he who is humble and contrite in spirit
    and trembles at my word.

3 "He who slaughters an ox is like one who kills a man;
    he who sacrifices a lamb, like one who breaks a dog's neck;
he who presents a grain offering, like one who offers pig's blood;
    he who makes a memorial offering of frankincense, like one who blesses an idol.
These have chosen their own ways,
    and their soul delights in their abominations;
4 I also will choose harsh treatment for them
    and bring their fears upon them,
because when I called, no one answered,
    when I spoke, they did not listen;
but they did what was evil in my eyes
    and chose that in which I did not delight."

5 Hear the word of the Lord,
    you who tremble at his word:
"Your brothers who hate you
    and cast you out for my name's sake
have said, 'Let the Lord be glorified,
    that we may see your joy';
    but it is they who shall be put to shame.

6 "The sound of an uproar from the city!
    A sound from the temple!
The sound of the Lord,
    rendering recompense to his enemies!
Rejoice with Jerusalem
7 "Before she was in labor
    she gave birth;
before her pain came upon her
    she delivered a son.
8 Who has heard such a thing?
    Who has seen such things?
Shall a land be born in one day?
    Shall a nation be brought forth in one moment?
For as soon as Zion was in labor
    she brought forth her children.
9 Shall I bring to the point of birth and not cause to bring forth?"
    says the Lord;
"shall I, who cause to bring forth, shut the womb?"
    says your God.

10 "Rejoice with Jerusalem, and be glad for her,
    all you who love her;
rejoice with her in joy,
    all you who mourn over her;
11 that you may nurse and be satisfied
    from her consoling breast;
that you may drink deeply with delight
    from her glorious abundance."

12 For thus says the Lord:
"Behold, I will extend peace to her like a river,
    and the glory of the nations like an overflowing stream;
and you shall nurse, you shall be carried upon her hip,
    and bounced upon her knees.
13 As one whom his mother comforts,
    so I will comfort you;
    you shall be comforted in Jerusalem.
14 You shall see, and your heart shall rejoice;
    your bones shall flourish like the grass;
and the hand of the Lord shall be known to his servants,
    and he shall show his indignation against his enemies.
Final Judgment and Glory of the Lord
15 "For behold, the Lord will come in fire,
    and his chariots like the whirlwind,
to render his anger in fury,
    and his rebuke with flames of fire.
16 For by fire will the Lord enter into judgment,
    and by his sword, with all flesh;
    and those slain by the Lord shall be many.

17 "Those who sanctify and purify themselves to go into the gardens, following one in the midst, eating pig's flesh and the abomination and mice, shall come to an end together, declares the Lord.

18 "For I know their works and their thoughts, and the time is coming to gather all nations and tongues. And they shall come and shall see my glory, 19 and I will set a sign among them. And from them I will send survivors to the nations, to Tarshish, Pul, and Lud, who draw the bow, to Tubal and Javan, to the coastlands far away, that have not heard my fame or seen my glory. And they shall declare my glory among the nations. 20 And they shall bring all your brothers from all the nations as an offering to the Lord, on horses and in chariots and in litters and on mules and on dromedaries, to my holy mountain Jerusalem, says the Lord, just as the Israelites bring their grain offering in a clean vessel to the house of the Lord. 21 And some of them also I will take for priests and for Levites, says the Lord.

22 "For as the new heavens and the new earth
    that I make
shall remain before me, says the Lord,
    so shall your offspring and your name remain.
23 From new moon to new moon,
    and from Sabbath to Sabbath,
all flesh shall come to worship before me,
declares the Lord.

24 "And they shall go out and look on the dead bodies of the men who have rebelled against me. For their worm shall not die, their fire shall not be quenched, and they shall be an abhorrence to all flesh."

A period of silence may follow.
The Apostles' Creed
I believe in God, the Father almighty,

creator of heaven and earth.

I believe in Jesus Christ, his only Son, our Lord.

He was conceived by the Holy Spirit

and born of the Virgin Mary.

He suffered under Pontius Pilate,

was crucified, died, and was buried.

He descended to the dead.

On the third day he rose again.

He ascended into heaven,

and is seated at the right hand of the Father.

He will come again to judge the living and the dead.

I believe in the Holy Spirit,

the holy catholic Church,

the communion of saints,

the forgiveness of sins,

the resurrection of the body,

and the life everlasting. Amen.
Intercessions
A hymn or canticle may be used.

Prayers may be offered for ourselves and others. It is appropriate that prayers of thanksgiving for the blessings of the day, and penitence for our sins, be included.
The Lord's Prayer
Our Father, who art in heaven,

hallowed be thy Name,

thy kingdom come,

thy will be done,

on earth as it is in heaven.

Give us this day our daily bread.

And forgive us our trespasses,

as we forgive those

who trespass against us.

And lead us not into temptation,

but deliver us from evil.

For thine is the kingdom,

and the power, and the glory,

for ever and ever. Amen.
The Collect
Lord Jesus, stay with us, for evening is at hand and the day is past; be our companion in the way, kindle our hearts, and awaken hope, that we may know you as you are revealed in Scripture and the breaking of bread. Grant this for the sake of your love. Amen.
Monday after the Fourth Sunday in Advent (O Virgo Virginum / O Virgin of Virgins)
Stir up your power, O Lord, and with great might come among us; and as we are sorely hindered by our sins from running the race that is set before us, let your bountiful grace and mercy speedily help and deliver us; through Jesus Christ our Lord, to whom, with you and the Holy Spirit, be honor and glory, now and for ever. Amen.
A COLLECT FOR PEACE
O God, the source of all holy desires, all good counsels, and all just works: Give to your servants that peace which the world cannot give, that our hearts may be set to obey your commandments, and that we, being defended from the fear of our enemies, may pass our time in rest and quietness; through the merits of Jesus Christ our Savior. Amen.
---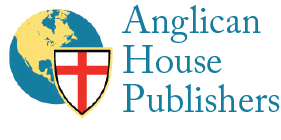 Praying in a group? Want to share your settings?
Share this link to open this screen using your currently configured settings. This can also be used to share your settings between different computers, tablets, or phones.
Copy link Copied!
Your feedback is welcomed
We welcome your feedback or feature requests. We also would appreciate if you report any rubric, calendar, or content errors.
Email us at feedback@dailyoffice2019.com
Post in our Facebook group
Get occasional email updates
Receive a very occasional email when a new feature is launched. We send an email only once every few months and will never share your information with anyone.
Privacy Policy