Family Prayer
in the Early Evening
The Second Sunday of Christmas
Eve of The Epiphany: The Manifestation of Christ to the Gentiles
Epiphanytide

These devotions follow the basic structure of the Daily Office of the Church and are particularly appropriate for families with young children.

The Reading and the Collect may be read by one person, and the other parts said in unison, or in some other convenient manner.

This devotion may be used before or after the evening meal.
Opening Sentence
How excellent is your mercy, O God!
The children of men shall take refuge under the shadow of your wings.
For with you is the well of life,
and in your light shall we see light.
PSALM 36:7, 9
Nations shall come to your light, and kings to the brightness of your rising.
ISAIAH 60:3
PHOS HILARON
O Gladsome Light
O gladsome light,
pure brightness of the everliving Father in heaven,*
O Jesus Christ, holy and blessed!
Now as we come to the setting of the sun,

and our eyes behold the vesper light,*

we sing your praises, O God: Father, Son, and Holy Spirit.

You are worthy at all times to be praised by happy voices,*

O Son of God, O Giver of Life,

and to be glorified through all the worlds.
A READING FROM HOLY SCRIPTURE
REVELATION 3:20
Jesus said, "Behold, I stand at the door and knock. If anyone hears my voice and opens the door, I will come in to him and eat with him, and he with me."
Jeremiah 4
4 "If you return, O Israel,
declares the Lord,
    to me you should return.
If you remove your detestable things from my presence,
    and do not waver,
2 and if you swear, 'As the Lord lives,'
    in truth, in justice, and in righteousness,
then nations shall bless themselves in him,
    and in him shall they glory."

3 For thus says the Lord to the men of Judah and Jerusalem:

"Break up your fallow ground,
    and sow not among thorns.
4 Circumcise yourselves to the Lord;
    remove the foreskin of your hearts,
    O men of Judah and inhabitants of Jerusalem;
lest my wrath go forth like fire,
    and burn with none to quench it,
    because of the evil of your deeds."
Disaster from the North
5 Declare in Judah, and proclaim in Jerusalem, and say,

"Blow the trumpet through the land;
    cry aloud and say,
'Assemble, and let us go
    into the fortified cities!'
6 Raise a standard toward Zion,
    flee for safety, stay not,
for I bring disaster from the north,
    and great destruction.
7 A lion has gone up from his thicket,
    a destroyer of nations has set out;
    he has gone out from his place
to make your land a waste;
    your cities will be ruins
    without inhabitant.
8 For this put on sackcloth,
    lament and wail,
for the fierce anger of the Lord
    has not turned back from us."

9 "In that day, declares the Lord, courage shall fail both king and officials. The priests shall be appalled and the prophets astounded." 10 Then I said, "Ah, Lord God, surely you have utterly deceived this people and Jerusalem, saying, 'It shall be well with you,' whereas the sword has reached their very life."

11 At that time it will be said to this people and to Jerusalem, "A hot wind from the bare heights in the desert toward the daughter of my people, not to winnow or cleanse, 12 a wind too full for this comes for me. Now it is I who speak in judgment upon them."

13 Behold, he comes up like clouds;
    his chariots like the whirlwind;
his horses are swifter than eagles—
    woe to us, for we are ruined!
14 O Jerusalem, wash your heart from evil,
    that you may be saved.
How long shall your wicked thoughts
    lodge within you?
15 For a voice declares from Dan
    and proclaims trouble from Mount Ephraim.
16 Warn the nations that he is coming;
    announce to Jerusalem,
"Besiegers come from a distant land;
    they shout against the cities of Judah.
17 Like keepers of a field are they against her all around,
    because she has rebelled against me,
declares the Lord.
18 Your ways and your deeds
    have brought this upon you.
This is your doom, and it is bitter;
    it has reached your very heart."
Anguish over Judah's Desolation
19 My anguish, my anguish! I writhe in pain!
    Oh the walls of my heart!
My heart is beating wildly;
    I cannot keep silent,
for I hear the sound of the trumpet,
    the alarm of war.
20 Crash follows hard on crash;
    the whole land is laid waste.
Suddenly my tents are laid waste,
    my curtains in a moment.
21 How long must I see the standard
    and hear the sound of the trumpet?

22 "For my people are foolish;
    they know me not;
they are stupid children;
    they have no understanding.
They are 'wise'—in doing evil!
    But how to do good they know not."

23 I looked on the earth, and behold, it was without form and void;
    and to the heavens, and they had no light.
24 I looked on the mountains, and behold, they were quaking,
    and all the hills moved to and fro.
25 I looked, and behold, there was no man,
    and all the birds of the air had fled.
26 I looked, and behold, the fruitful land was a desert,
    and all its cities were laid in ruins
    before the Lord, before his fierce anger.

27 For thus says the Lord, "The whole land shall be a desolation; yet I will not make a full end.

28 "For this the earth shall mourn,
    and the heavens above be dark;
for I have spoken; I have purposed;
    I have not relented, nor will I turn back."

29 At the noise of horseman and archer
    every city takes to flight;
they enter thickets; they climb among rocks;
    all the cities are forsaken,
    and no man dwells in them.
30 And you, O desolate one,
what do you mean that you dress in scarlet,
    that you adorn yourself with ornaments of gold,
    that you enlarge your eyes with paint?
In vain you beautify yourself.
    Your lovers despise you;
    they seek your life.
31 For I heard a cry as of a woman in labor,
    anguish as of one giving birth to her first child,
the cry of the daughter of Zion gasping for breath,
    stretching out her hands,
"Woe is me! I am fainting before murderers."

A period of silence may follow.
The Apostles' Creed
I believe in God, the Father almighty,

creator of heaven and earth.

I believe in Jesus Christ, his only Son, our Lord.

He was conceived by the Holy Spirit

and born of the Virgin Mary.

He suffered under Pontius Pilate,

was crucified, died, and was buried.

He descended to the dead.

On the third day he rose again.

He ascended into heaven,

and is seated at the right hand of the Father.

He will come again to judge the living and the dead.

I believe in the Holy Spirit,

the holy catholic Church,

the communion of saints,

the forgiveness of sins,

the resurrection of the body,

and the life everlasting. Amen.
Intercessions
A hymn or canticle may be used.

Prayers may be offered for ourselves and others. It is appropriate that prayers of thanksgiving for the blessings of the day, and penitence for our sins, be included.
The Lord's Prayer
Our Father, who art in heaven,

hallowed be thy Name,

thy kingdom come,

thy will be done,

on earth as it is in heaven.

Give us this day our daily bread.

And forgive us our trespasses,

as we forgive those

who trespass against us.

And lead us not into temptation,

but deliver us from evil.

For thine is the kingdom,

and the power, and the glory,

for ever and ever. Amen.
The Collect
Lord Jesus, stay with us, for evening is at hand and the day is past; be our companion in the way, kindle our hearts, and awaken hope, that we may know you as you are revealed in Scripture and the breaking of bread. Grant this for the sake of your love. Amen.
The Second Sunday of Christmas
O God, who wonderfully created, and yet more wonderfully restored, the dignity of human nature: Grant that we may share the divine life of him who humbled himself to share our humanity, your Son Jesus Christ our Lord; who lives and reigns with you, in the unity of the Holy Spirit, one God, for ever and ever. Amen.
A COLLECT FOR RESURRECTION HOPE
Lord God, whose Son our Savior Jesus Christ triumphed over the powers of death and prepared for us our place in the new Jerusalem: Grant that we, who have this day given thanks for his resurrection, may praise you in that City of which he is the light, and where he lives and reigns for ever and ever. Amen.
---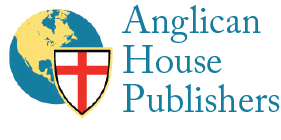 Praying in a group? Want to share your settings?
Share this link to open this screen using your currently configured settings. This can also be used to share your settings between different computers, tablets, or phones.
Copy link Copied!
Your feedback is welcomed
We welcome your feedback or feature requests. We also would appreciate if you report any rubric, calendar, or content errors.
Email us at feedback@dailyoffice2019.com
Post in our Facebook group
Get occasional email updates
Receive a very occasional email when a new feature is launched. We send an email only once every few months and will never share your information with anyone.
Privacy Policy