Family Prayer
in the Early Evening

These devotions follow the basic structure of the Daily Office of the Church and are particularly appropriate for families with young children.

The Reading and the Collect may be read by one person, and the other parts said in unison, or in some other convenient manner.

This devotion may be used before or after the evening meal.
Opening Sentence
How excellent is your mercy, O God!
The children of men shall take refuge under the shadow of your wings.
For with you is the well of life,
and in your light shall we see light.
PSALM 36:7, 9
O worship the Lord in the beauty of holiness; let the whole earth stand in awe of him.
PSALM 96:9
PHOS HILARON
O Gladsome Light
O gladsome light,
pure brightness of the everliving Father in heaven,*
O Jesus Christ, holy and blessed!
Now as we come to the setting of the sun,

and our eyes behold the vesper light,*

we sing your praises, O God: Father, Son, and Holy Spirit.

You are worthy at all times to be praised by happy voices,*

O Son of God, O Giver of Life,

and to be glorified through all the worlds.
A READING FROM HOLY SCRIPTURE
JOHN 8:12
Jesus spoke to them, saying, "I am the light of the world. Whoever follows me will not walk in darkness, but will have the light of life."
I Maccabees 7:1-6, 23-50
Expedition of Bacchides and Alcimus
7 In the one hundred and fifty-first year Deme′trius the son of Seleu′cus set forth from Rome, sailed with a few men to a city by the sea, and there began to reign. 2 As he was entering the royal palace of his fathers, the army seized Anti′ochus and Lys′ias to bring them to him. 3 But when this act became known to him, he said, "Do not let me see their faces!" 4 So the army killed them, and Deme′trius took his seat upon the throne of his kingdom.

5 Then there came to him all the lawless and ungodly men of Israel; they were led by Al′cimus, who wanted to be high priest. 6 And they brought to the king this accusation against the people: "Judas and his brothers have destroyed all your friends, and have driven us out of our land.

23 And Judas saw all the evil that Al′cimus and those with him had done among the sons of Israel; it was more than the Gentiles had done. 24 So Judas went out into all the surrounding parts of Judea, and took vengeance on the men who had deserted, and he prevented those in the city from going out into the country. 25 When Al′cimus saw that Judas and those with him had grown strong, and realized that he could not withstand them, he returned to the king and brought wicked charges against them.
Nicanor in Judea
26 Then the king sent Nica′nor, one of his honored princes, who hated and detested Israel, and he commanded him to destroy the people. 27 So Nica′nor came to Jerusalem with a large force, and treacherously sent to Judas and his brothers this peaceable message, 28 "Let there be no fighting between me and you; I shall come with a few men to see you face to face in peace." 29 So he came to Judas, and they greeted one another peaceably. But the enemy were ready to seize Judas. 30 It became known to Judas that Nica′nor had come to him with treacherous intent, and he was afraid of him and would not meet him again. 31 When Nica′nor learned that his plan had been disclosed, he went out to meet Judas in battle near Caphar-sal′ama. 32 About five hundred men of the army of Nica′nor fell, and the rest fled into the city of David.
Nicanor Threatens the Temple
33 After these events Nica′nor went up to Mount Zion. Some of the priests came out of the sanctuary, and some of the elders of the people, to greet him peaceably and to show him the burnt offering that was being offered for the king. 34 But he mocked them and derided them and defiled them and spoke arrogantly, 35 and in anger he swore this oath, "Unless Judas and his army are delivered into my hands this time, then if I return safely I will burn up this house." And he went out in great anger. 36 Then the priests went in and stood before the altar and the temple, and they wept and said,

37 "Thou didst choose this house to be called by thy name,
    and to be for thy people a house of prayer and supplication.
38 Take vengeance on this man and on his army,
    and let them fall by the sword;
remember their blasphemies,
    and let them live no longer."
The Death of Nicanor
39 Now Nica′nor went out from Jerusalem and encamped in Beth-hor′on, and the Syrian army joined him. 40 And Judas encamped in Ad′asa with three thousand men. Then Judas prayed and said, 41 "When the messengers from the king spoke blasphemy, thy angel went forth and struck down one hundred and eighty-five thousand of the Assyrians. 42 So also crush this army before us today; let the rest learn that Nica′nor has spoken wickedly against thy sanctuary, and judge him according to this wickedness." 43 So the armies met in battle on the thirteenth day of the month of Adar. The army of Nica′nor was crushed, and he himself was the first to fall in the battle. 44 When his army saw that Nica′nor had fallen, they threw down their arms and fled. 45 The Jews pursued them a day's journey, from Ad′asa as far as Gazar′a, and as they followed kept sounding the battle call on the trumpets. 46 And men came out of all the villages of Judea round about, and they out-flanked the enemy and drove them back to their pursuers, so that they all fell by the sword; not even one of them was left. 47 Then the Jews seized the spoils and the plunder, and they cut off Nica′nor's head and the right hand which he had so arrogantly stretched out, and brought them and displayed them just outside Jerusalem. 48 The people rejoiced greatly and celebrated that day as a day of great gladness. 49 And they decreed that this day should be celebrated each year on the thirteenth day of Adar. 50 So the land of Judah had rest for a few days.

A period of silence may follow.
The Apostles' Creed
I believe in God, the Father almighty,

creator of heaven and earth.

I believe in Jesus Christ, his only Son, our Lord.

He was conceived by the Holy Spirit

and born of the Virgin Mary.

He suffered under Pontius Pilate,

was crucified, died, and was buried.

He descended to the dead.

On the third day he rose again.

He ascended into heaven,

and is seated at the right hand of the Father.

He will come again to judge the living and the dead.

I believe in the Holy Spirit,

the holy catholic Church,

the communion of saints,

the forgiveness of sins,

the resurrection of the body,

and the life everlasting. Amen.
Intercessions
A hymn or canticle may be used.

Prayers may be offered for ourselves and others. It is appropriate that prayers of thanksgiving for the blessings of the day, and penitence for our sins, be included.
The Lord's Prayer
Our Father, who art in heaven,

hallowed be thy Name,

thy kingdom come,

thy will be done,

on earth as it is in heaven.

Give us this day our daily bread.

And forgive us our trespasses,

as we forgive those

who trespass against us.

And lead us not into temptation,

but deliver us from evil.

For thine is the kingdom,

and the power, and the glory,

for ever and ever. Amen.
The Collect
Lord Jesus, stay with us, for evening is at hand and the day is past; be our companion in the way, kindle our hearts, and awaken hope, that we may know you as you are revealed in Scripture and the breaking of bread. Grant this for the sake of your love. Amen.
Thursday after the Nineteenth Sunday after Pentecost, or the Eighteenth Sunday after Trinity (Proper 23)
O God, our refuge and strength, true source of all godliness: Graciously hear the devout prayers of your Church, and grant that those things which we ask faithfully, we may obtain effectually; through Jesus Christ our Lord, who lives and reigns with you and the Holy Spirit, one God, now and for ever. Amen.
A COLLECT FOR THE PRESENCE OF CHRIST
Lord Jesus, stay with us, for evening is at hand and the day is past; be our companion in the way, kindle our hearts, and awaken hope, that we may know you as you are revealed in Scripture and the breaking of bread. Grant this for the sake of your love. Amen.
---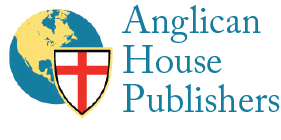 Praying in a group? Want to share your settings?
Share this link to open this screen using your currently configured settings. This can also be used to share your settings between different computers, tablets, or phones.
Copy link Copied!
Your feedback is welcomed
We welcome your feedback or feature requests. We also would appreciate if you report any rubric, calendar, or content errors.
Email us at feedback@dailyoffice2019.com
Post in our Facebook group
Get occasional email updates
Receive a very occasional email when a new feature is launched. We send an email only once every few months and will never share your information with anyone.
Privacy Policy