Family Prayer
in the Early Evening

These devotions follow the basic structure of the Daily Office of the Church and are particularly appropriate for families with young children.

The Reading and the Collect may be read by one person, and the other parts said in unison, or in some other convenient manner.

This devotion may be used before or after the evening meal.
Opening Sentence
How excellent is your mercy, O God!
The children of men shall take refuge under the shadow of your wings.
For with you is the well of life,
and in your light shall we see light.
PSALM 36:7, 9
Jesus spoke to them, saying, "I am the light of the world. Whoever follows me will not walk in darkness, but will have the light of life."
JOHN 8:12
PHOS HILARON
O Gladsome Light
O gladsome light,
pure brightness of the everliving Father in heaven,*
O Jesus Christ, holy and blessed!
Now as we come to the setting of the sun,

and our eyes behold the vesper light,*

we sing your praises, O God: Father, Son, and Holy Spirit.

You are worthy at all times to be praised by happy voices,*

O Son of God, O Giver of Life,

and to be glorified through all the worlds.
A READING FROM HOLY SCRIPTURE
2 CORINTHIANS 4:5-6
For what we proclaim is not ourselves, but Jesus Christ as Lord, with ourselves as your servants for Jesus' sake. For God, who said, "Let light shine out of darkness," has shone in our hearts, to give the light of the knowledge of the glory of God in the face of Jesus Christ.
Isaiah 29
The Siege of Jerusalem
29 Ah, Ariel, Ariel,
    the city where David encamped!
Add year to year;
    let the feasts run their round.
2 Yet I will distress Ariel,
    and there shall be moaning and lamentation,
    and she shall be to me like an Ariel.
3 And I will encamp against you all around,
    and will besiege you with towers
    and I will raise siegeworks against you.
4 And you will be brought low; from the earth you shall speak,
    and from the dust your speech will be bowed down;
your voice shall come from the ground like the voice of a ghost,
    and from the dust your speech shall whisper.

5 But the multitude of your foreign foes shall be like small dust,
    and the multitude of the ruthless like passing chaff.
And in an instant, suddenly,
6     you will be visited by the Lord of hosts
with thunder and with earthquake and great noise,
    with whirlwind and tempest, and the flame of a devouring fire.
7 And the multitude of all the nations that fight against Ariel,
    all that fight against her and her stronghold and distress her,
    shall be like a dream, a vision of the night.
8 As when a hungry man dreams, and behold, he is eating,
    and awakes with his hunger not satisfied,
or as when a thirsty man dreams, and behold, he is drinking,
    and awakes faint, with his thirst not quenched,
so shall the multitude of all the nations be
    that fight against Mount Zion.

9 Astonish yourselves and be astonished;
    blind yourselves and be blind!
Be drunk, but not with wine;
    stagger, but not with strong drink!
10 For the Lord has poured out upon you
    a spirit of deep sleep,
and has closed your eyes (the prophets),
    and covered your heads (the seers).

11 And the vision of all this has become to you like the words of a book that is sealed. When men give it to one who can read, saying, "Read this," he says, "I cannot, for it is sealed." 12 And when they give the book to one who cannot read, saying, "Read this," he says, "I cannot read."

13 And the Lord said:
"Because this people draw near with their mouth
    and honor me with their lips,
    while their hearts are far from me,
and their fear of me is a commandment taught by men,
14 therefore, behold, I will again
    do wonderful things with this people,
    with wonder upon wonder;
and the wisdom of their wise men shall perish,
    and the discernment of their discerning men shall be hidden."

15 Ah, you who hide deep from the Lord your counsel,
    whose deeds are in the dark,
    and who say, "Who sees us? Who knows us?"
16 You turn things upside down!
Shall the potter be regarded as the clay,
that the thing made should say of its maker,
    "He did not make me";
or the thing formed say of him who formed it,
    "He has no understanding"?

17 Is it not yet a very little while
    until Lebanon shall be turned into a fruitful field,
    and the fruitful field shall be regarded as a forest?
18 In that day the deaf shall hear
    the words of a book,
and out of their gloom and darkness
    the eyes of the blind shall see.
19 The meek shall obtain fresh joy in the Lord,
    and the poor among mankind shall exult in the Holy One of Israel.
20 For the ruthless shall come to nothing
    and the scoffer cease,
    and all who watch to do evil shall be cut off,
21 who by a word make a man out to be an offender,
    and lay a snare for him who reproves in the gate,
    and with an empty plea turn aside him who is in the right.

22 Therefore thus says the Lord, who redeemed Abraham, concerning the house of Jacob:

"Jacob shall no more be ashamed,
    no more shall his face grow pale.
23 For when he sees his children,
    the work of my hands, in his midst,
    they will sanctify my name;
they will sanctify the Holy One of Jacob
    and will stand in awe of the God of Israel.
24 And those who go astray in spirit will come to understanding,
    and those who murmur will accept instruction."

A period of silence may follow.
The Apostles' Creed
I believe in God, the Father almighty,

creator of heaven and earth.

I believe in Jesus Christ, his only Son, our Lord.

He was conceived by the Holy Spirit

and born of the Virgin Mary.

He suffered under Pontius Pilate,

was crucified, died, and was buried.

He descended to the dead.

On the third day he rose again.

He ascended into heaven,

and is seated at the right hand of the Father.

He will come again to judge the living and the dead.

I believe in the Holy Spirit,

the holy catholic Church,

the communion of saints,

the forgiveness of sins,

the resurrection of the body,

and the life everlasting. Amen.
Intercessions
A hymn or canticle may be used.

Prayers may be offered for ourselves and others. It is appropriate that prayers of thanksgiving for the blessings of the day, and penitence for our sins, be included.
The Lord's Prayer
Our Father, who art in heaven,

hallowed be thy Name,

thy kingdom come,

thy will be done,

on earth as it is in heaven.

Give us this day our daily bread.

And forgive us our trespasses,

as we forgive those

who trespass against us.

And lead us not into temptation,

but deliver us from evil.

For thine is the kingdom,

and the power, and the glory,

for ever and ever. Amen.
The Collect
Lord Jesus, stay with us, for evening is at hand and the day is past; be our companion in the way, kindle our hearts, and awaken hope, that we may know you as you are revealed in Scripture and the breaking of bread. Grant this for the sake of your love. Amen.
Monday after the Twenty-fourth Sunday after Pentecost, or the Twenty-third Sunday after Trinity (Proper 28)
Stir up, O Lord, the wills of your faithful people, that bringing forth in abundance the fruit of good works, they may be abundantly rewarded when our Savior Jesus Christ comes to restore all things; who lives and reigns with you and the Holy Spirit, one God, for ever and ever. Amen.
A COLLECT FOR PEACE
O God, the source of all holy desires, all good counsels, and all just works: Give to your servants that peace which the world cannot give, that our hearts may be set to obey your commandments, and that we, being defended from the fear of our enemies, may pass our time in rest and quietness; through the merits of Jesus Christ our Savior. Amen.
---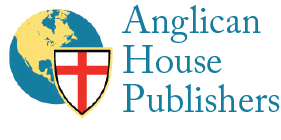 Praying in a group? Want to share your settings?
Share this link to open this screen using your currently configured settings. This can also be used to share your settings between different computers, tablets, or phones.
Copy link Copied!
Your feedback is welcomed
We welcome your feedback or feature requests. We also would appreciate if you report any rubric, calendar, or content errors.
Email us at feedback@dailyoffice2019.com
Post in our Facebook group
Get occasional email updates
Receive a very occasional email when a new feature is launched. We send an email only once every few months and will never share your information with anyone.
Privacy Policy