Family Prayer
in the Early Evening
Friday after the Last Sunday after Pentecost: Christ the King
Season After Pentecost

These devotions follow the basic structure of the Daily Office of the Church and are particularly appropriate for families with young children.

The Reading and the Collect may be read by one person, and the other parts said in unison, or in some other convenient manner.

This devotion may be used before or after the evening meal.
Opening Sentence
How excellent is your mercy, O God!
The children of men shall take refuge under the shadow of your wings.
For with you is the well of life,
and in your light shall we see light.
PSALM 36:7, 9
I will thank the Lord for giving me counsel; my heart also chastens me in the night season. I have set the Lord always before me; he is at my right hand, therefore I shall not fall.
PSALM 16:8-9
PHOS HILARON
O Gladsome Light
O gladsome light,
pure brightness of the everliving Father in heaven,*
O Jesus Christ, holy and blessed!
Now as we come to the setting of the sun,

and our eyes behold the vesper light,*

we sing your praises, O God: Father, Son, and Holy Spirit.

You are worthy at all times to be praised by happy voices,*

O Son of God, O Giver of Life,

and to be glorified through all the worlds.
A READING FROM HOLY SCRIPTURE
REVELATION 3:20
Jesus said, "Behold, I stand at the door and knock. If anyone hears my voice and opens the door, I will come in to him and eat with him, and he with me."
Isaiah 40
Comfort for God's People
40 Comfort, comfort my people, says your God.
2 Speak tenderly to Jerusalem,
    and cry to her
that her warfare is ended,
    that her iniquity is pardoned,
that she has received from the Lord's hand
    double for all her sins.

3 A voice cries:
"In the wilderness prepare the way of the Lord;
    make straight in the desert a highway for our God.
4 Every valley shall be lifted up,
    and every mountain and hill be made low;
the uneven ground shall become level,
    and the rough places a plain.
5 And the glory of the Lord shall be revealed,
    and all flesh shall see it together,
    for the mouth of the Lord has spoken."
The Word of God Stands Forever
6 A voice says, "Cry!"
    And I said, "What shall I cry?"
All flesh is grass,
    and all its beauty is like the flower of the field.
7 The grass withers, the flower fades
    when the breath of the Lord blows on it;
    surely the people are grass.
8 The grass withers, the flower fades,
    but the word of our God will stand forever.
The Greatness of God
9 Go on up to a high mountain,
    O Zion, herald of good news;
lift up your voice with strength,
    O Jerusalem, herald of good news;
    lift it up, fear not;
say to the cities of Judah,
    "Behold your God!"
10 Behold, the Lord God comes with might,
    and his arm rules for him;
behold, his reward is with him,
    and his recompense before him.
11 He will tend his flock like a shepherd;
    he will gather the lambs in his arms;
he will carry them in his bosom,
    and gently lead those that are with young.

12 Who has measured the waters in the hollow of his hand
    and marked off the heavens with a span,
enclosed the dust of the earth in a measure
    and weighed the mountains in scales
    and the hills in a balance?
13 Who has measured the Spirit of the Lord,
    or what man shows him his counsel?
14 Whom did he consult,
    and who made him understand?
Who taught him the path of justice,
    and taught him knowledge,
    and showed him the way of understanding?
15 Behold, the nations are like a drop from a bucket,
    and are accounted as the dust on the scales;
    behold, he takes up the coastlands like fine dust.
16 Lebanon would not suffice for fuel,
    nor are its beasts enough for a burnt offering.
17 All the nations are as nothing before him,
    they are accounted by him as less than nothing and emptiness.

18 To whom then will you liken God,
    or what likeness compare with him?
19 An idol! A craftsman casts it,
    and a goldsmith overlays it with gold
    and casts for it silver chains.
20 He who is too impoverished for an offering
    chooses wood that will not rot;
he seeks out a skillful craftsman
    to set up an idol that will not move.

21 Do you not know? Do you not hear?
    Has it not been told you from the beginning?
    Have you not understood from the foundations of the earth?
22 It is he who sits above the circle of the earth,
    and its inhabitants are like grasshoppers;
who stretches out the heavens like a curtain,
    and spreads them like a tent to dwell in;
23 who brings princes to nothing,
    and makes the rulers of the earth as emptiness.

24 Scarcely are they planted, scarcely sown,
    scarcely has their stem taken root in the earth,
when he blows on them, and they wither,
    and the tempest carries them off like stubble.

25 To whom then will you compare me,
    that I should be like him? says the Holy One.
26 Lift up your eyes on high and see:
    who created these?
He who brings out their host by number,
    calling them all by name;
by the greatness of his might
    and because he is strong in power,
    not one is missing.

27 Why do you say, O Jacob,
    and speak, O Israel,
"My way is hidden from the Lord,
    and my right is disregarded by my God"?
28 Have you not known? Have you not heard?
The Lord is the everlasting God,
    the Creator of the ends of the earth.
He does not faint or grow weary;
    his understanding is unsearchable.
29 He gives power to the faint,
    and to him who has no might he increases strength.
30 Even youths shall faint and be weary,
    and young men shall fall exhausted;
31 but they who wait for the Lord shall renew their strength;
    they shall mount up with wings like eagles;
they shall run and not be weary;
    they shall walk and not faint.

A period of silence may follow.
The Apostles' Creed
I believe in God, the Father almighty,

creator of heaven and earth.

I believe in Jesus Christ, his only Son, our Lord.

He was conceived by the Holy Spirit

and born of the Virgin Mary.

He suffered under Pontius Pilate,

was crucified, died, and was buried.

He descended to the dead.

On the third day he rose again.

He ascended into heaven,

and is seated at the right hand of the Father.

He will come again to judge the living and the dead.

I believe in the Holy Spirit,

the holy catholic Church,

the communion of saints,

the forgiveness of sins,

the resurrection of the body,

and the life everlasting. Amen.
Intercessions
A hymn or canticle may be used.

Prayers may be offered for ourselves and others. It is appropriate that prayers of thanksgiving for the blessings of the day, and penitence for our sins, be included.
The Lord's Prayer
Our Father, who art in heaven,

hallowed be thy Name,

thy kingdom come,

thy will be done,

on earth as it is in heaven.

Give us this day our daily bread.

And forgive us our trespasses,

as we forgive those

who trespass against us.

And lead us not into temptation,

but deliver us from evil.

For thine is the kingdom,

and the power, and the glory,

for ever and ever. Amen.
The Collect
Lord Jesus, stay with us, for evening is at hand and the day is past; be our companion in the way, kindle our hearts, and awaken hope, that we may know you as you are revealed in Scripture and the breaking of bread. Grant this for the sake of your love. Amen.
Friday after the Last Sunday after Pentecost: Christ the King
Almighty and everlasting God, whose will it is to restore all things in your well-beloved Son, the King of kings and Lord of lords: Mercifully grant that the peoples of the earth, divided and enslaved by sin, may be freed and brought together under his most gracious rule; who lives and reigns with you and the Holy Spirit, one God, now and for ever. Amen.
A COLLECT FOR FAITH
Lord Jesus Christ, by your death you took away the sting of death: Grant to us your servants so to follow in faith where you have led the way, that we may at length fall asleep peacefully in you and wake up in your likeness; for your tender mercies' sake. Amen.
---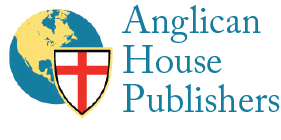 Praying in a group? Want to share your settings?
Share this link to open this screen using your currently configured settings. This can also be used to share your settings between different computers, tablets, or phones.
Copy link Copied!
Your feedback is welcomed
We welcome your feedback or feature requests. We also would appreciate if you report any rubric, calendar, or content errors.
Email us at feedback@dailyoffice2019.com
Post in our Facebook group
Get occasional email updates
Receive a very occasional email when a new feature is launched. We send an email only once every few months and will never share your information with anyone.
Privacy Policy