Family Prayer
in the Early Evening
Wednesday after the Second to Last Sunday of Epiphany: World Mission Sunday, or Sexagesima
Epiphanytide

These devotions follow the basic structure of the Daily Office of the Church and are particularly appropriate for families with young children.

The Reading and the Collect may be read by one person, and the other parts said in unison, or in some other convenient manner.

This devotion may be used before or after the evening meal.
Opening Sentence
How excellent is your mercy, O God!
The children of men shall take refuge under the shadow of your wings.
For with you is the well of life,
and in your light shall we see light.
PSALM 36:7, 9
Nations shall come to your light, and kings to the brightness of your rising.
ISAIAH 60:3
PHOS HILARON
O Gladsome Light
O gladsome light,
pure brightness of the everliving Father in heaven,*
O Jesus Christ, holy and blessed!
Now as we come to the setting of the sun,

and our eyes behold the vesper light,*

we sing your praises, O God: Father, Son, and Holy Spirit.

You are worthy at all times to be praised by happy voices,*

O Son of God, O Giver of Life,

and to be glorified through all the worlds.
A READING FROM HOLY SCRIPTURE
REVELATION 3:20
Jesus said, "Behold, I stand at the door and knock. If anyone hears my voice and opens the door, I will come in to him and eat with him, and he with me."
Jeremiah 49:1-13, 23-39
Judgment on Ammon
49 Concerning the Ammonites.

Thus says the Lord:

"Has Israel no sons?
    Has he no heir?
Why then has Milcom dispossessed Gad,
    and his people settled in its cities?
2 Therefore, behold, the days are coming,
    declares the Lord,
when I will cause the battle cry to be heard
    against Rabbah of the Ammonites;
it shall become a desolate mound,
    and its villages shall be burned with fire;
then Israel shall dispossess those who dispossessed him,
    says the Lord.

3 "Wail, O Heshbon, for Ai is laid waste!
    Cry out, O daughters of Rabbah!
Put on sackcloth,
    lament, and run to and fro among the hedges!
For Milcom shall go into exile,
    with his priests and his officials.
4 Why do you boast of your valleys,
    O faithless daughter,
who trusted in her treasures, saying,
    'Who will come against me?'
5 Behold, I will bring terror upon you,
    declares the Lord God of hosts,
    from all who are around you,
and you shall be driven out, every man straight before him,
    with none to gather the fugitives.

6 "But afterward I will restore the fortunes of the Ammonites, declares the Lord."
Judgment on Edom
7 Concerning Edom.

Thus says the Lord of hosts:

"Is wisdom no more in Teman?
    Has counsel perished from the prudent?
    Has their wisdom vanished?
8 Flee, turn back, dwell in the depths,
    O inhabitants of Dedan!
For I will bring the calamity of Esau upon him,
    the time when I punish him.
9 If grape gatherers came to you,
    would they not leave gleanings?
If thieves came by night,
    would they not destroy only enough for themselves?
10 But I have stripped Esau bare;
    I have uncovered his hiding places,
    and he is not able to conceal himself.
His children are destroyed, and his brothers,
    and his neighbors; and he is no more.
11 Leave your fatherless children; I will keep them alive;
    and let your widows trust in me."

12 For thus says the Lord: "If those who did not deserve to drink the cup must drink it, will you go unpunished? You shall not go unpunished, but you must drink. 13 For I have sworn by myself, declares the Lord, that Bozrah shall become a horror, a taunt, a waste, and a curse, and all her cities shall be perpetual wastes."
Judgment on Damascus
23 Concerning Damascus:

"Hamath and Arpad are confounded,
    for they have heard bad news;
they melt in fear,
    they are troubled like the sea that cannot be quiet.
24 Damascus has become feeble, she turned to flee,
    and panic seized her;
anguish and sorrows have taken hold of her,
    as of a woman in labor.
25 How is the famous city not forsaken,
    the city of my joy?
26 Therefore her young men shall fall in her squares,
    and all her soldiers shall be destroyed in that day,
declares the Lord of hosts.
27 And I will kindle a fire in the wall of Damascus,
    and it shall devour the strongholds of Ben-hadad."
Judgment on Kedar and Hazor
28 Concerning Kedar and the kingdoms of Hazor that Nebuchadnezzar king of Babylon struck down.

Thus says the Lord:
"Rise up, advance against Kedar!
    Destroy the people of the east!
29 Their tents and their flocks shall be taken,
    their curtains and all their goods;
their camels shall be led away from them,
    and men shall cry to them: 'Terror on every side!'
30 Flee, wander far away, dwell in the depths,
    O inhabitants of Hazor!
declares the Lord.
For Nebuchadnezzar king of Babylon
    has made a plan against you
    and formed a purpose against you.

31 "Rise up, advance against a nation at ease,
    that dwells securely,
declares the Lord,
that has no gates or bars,
    that dwells alone.
32 Their camels shall become plunder,
    their herds of livestock a spoil.
I will scatter to every wind
    those who cut the corners of their hair,
and I will bring their calamity
    from every side of them,
declares the Lord.
33 Hazor shall become a haunt of jackals,
    an everlasting waste;
no man shall dwell there;
    no man shall sojourn in her."
Judgment on Elam
34 The word of the Lord that came to Jeremiah the prophet concerning Elam, in the beginning of the reign of Zedekiah king of Judah.

35 Thus says the Lord of hosts: "Behold, I will break the bow of Elam, the mainstay of their might. 36 And I will bring upon Elam the four winds from the four quarters of heaven. And I will scatter them to all those winds, and there shall be no nation to which those driven out of Elam shall not come. 37 I will terrify Elam before their enemies and before those who seek their life. I will bring disaster upon them, my fierce anger, declares the Lord. I will send the sword after them, until I have consumed them, 38 and I will set my throne in Elam and destroy their king and officials, declares the Lord.

39 "But in the latter days I will restore the fortunes of Elam, declares the Lord."

A period of silence may follow.
The Apostles' Creed
I believe in God, the Father almighty,

creator of heaven and earth.

I believe in Jesus Christ, his only Son, our Lord.

He was conceived by the Holy Spirit

and born of the Virgin Mary.

He suffered under Pontius Pilate,

was crucified, died, and was buried.

He descended to the dead.

On the third day he rose again.

He ascended into heaven,

and is seated at the right hand of the Father.

He will come again to judge the living and the dead.

I believe in the Holy Spirit,

the holy catholic Church,

the communion of saints,

the forgiveness of sins,

the resurrection of the body,

and the life everlasting. Amen.
Intercessions
A hymn or canticle may be used.

Prayers may be offered for ourselves and others. It is appropriate that prayers of thanksgiving for the blessings of the day, and penitence for our sins, be included.
The Lord's Prayer
Our Father, who art in heaven,

hallowed be thy Name,

thy kingdom come,

thy will be done,

on earth as it is in heaven.

Give us this day our daily bread.

And forgive us our trespasses,

as we forgive those

who trespass against us.

And lead us not into temptation,

but deliver us from evil.

For thine is the kingdom,

and the power, and the glory,

for ever and ever. Amen.
The Collect
Lord Jesus, stay with us, for evening is at hand and the day is past; be our companion in the way, kindle our hearts, and awaken hope, that we may know you as you are revealed in Scripture and the breaking of bread. Grant this for the sake of your love. Amen.
Wednesday after the Second to Last Sunday of Epiphany: World Mission Sunday, or Sexagesima
Almighty God, through the outpouring of the Holy Spirit, you revealed the way of eternal life to every race and nation: Pour out this gift anew, that by the preaching of the Gospel your salvation may reach to the ends of the earth; through Jesus Christ our Lord, who lives and reigns with you, in the unity of the Holy Spirit, one God, for ever and ever. Amen.
A COLLECT FOR PROTECTION
O God, the life of all who live, the light of the faithful, the strength of those who labor, and the repose of the dead: We thank you for the blessings of the day that is past, and humbly ask for your protection through the coming night. Bring us in safety to the morning hours; through him who died and rose again for us, your Son our Savior Jesus Christ. Amen.
---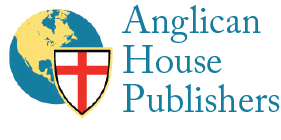 Praying in a group? Want to share your settings?
Share this link to open this screen using your currently configured settings. This can also be used to share your settings between different computers, tablets, or phones.
Copy link Copied!
Your feedback is welcomed
We welcome your feedback or feature requests. We also would appreciate if you report any rubric, calendar, or content errors.
Email us at feedback@dailyoffice2019.com
Post in our Facebook group
Get occasional email updates
Receive a very occasional email when a new feature is launched. We send an email only once every few months and will never share your information with anyone.
Privacy Policy