Family Prayer
in the Early Evening

These devotions follow the basic structure of the Daily Office of the Church and are particularly appropriate for families with young children.

The Reading and the Collect may be read by one person, and the other parts said in unison, or in some other convenient manner.

This devotion may be used before or after the evening meal.
Opening Sentence
How excellent is your mercy, O God!
The children of men shall take refuge under the shadow of your wings.
For with you is the well of life,
and in your light shall we see light.
PSALM 36:7, 9
O worship the Lord in the beauty of holiness; let the whole earth stand in awe of him.
PSALM 96:9
PHOS HILARON
O Gladsome Light
O gladsome light,
pure brightness of the everliving Father in heaven,*
O Jesus Christ, holy and blessed!
Now as we come to the setting of the sun,

and our eyes behold the vesper light,*

we sing your praises, O God: Father, Son, and Holy Spirit.

You are worthy at all times to be praised by happy voices,*

O Son of God, O Giver of Life,

and to be glorified through all the worlds.
A READING FROM HOLY SCRIPTURE
JOHN 8:12
Jesus spoke to them, saying, "I am the light of the world. Whoever follows me will not walk in darkness, but will have the light of life."
Ezekiel 16:1-15, 33-47, 59-63
The Lord's Faithless Bride
16 Again the word of the Lord came to me: 2 "Son of man, make known to Jerusalem her abominations, 3 and say, Thus says the Lord God to Jerusalem: Your origin and your birth are of the land of the Canaanites; your father was an Amorite and your mother a Hittite. 4 And as for your birth, on the day you were born your cord was not cut, nor were you washed with water to cleanse you, nor rubbed with salt, nor wrapped in swaddling cloths. 5 No eye pitied you, to do any of these things to you out of compassion for you, but you were cast out on the open field, for you were abhorred, on the day that you were born.

6 "And when I passed by you and saw you wallowing in your blood, I said to you in your blood, 'Live!' I said to you in your blood, 'Live!' 7 I made you flourish like a plant of the field. And you grew up and became tall and arrived at full adornment. Your breasts were formed, and your hair had grown; yet you were naked and bare.

8 "When I passed by you again and saw you, behold, you were at the age for love, and I spread the corner of my garment over you and covered your nakedness; I made my vow to you and entered into a covenant with you, declares the Lord God, and you became mine. 9 Then I bathed you with water and washed off your blood from you and anointed you with oil. 10 I clothed you also with embroidered cloth and shod you with fine leather. I wrapped you in fine linen and covered you with silk. 11 And I adorned you with ornaments and put bracelets on your wrists and a chain on your neck. 12 And I put a ring on your nose and earrings in your ears and a beautiful crown on your head. 13 Thus you were adorned with gold and silver, and your clothing was of fine linen and silk and embroidered cloth. You ate fine flour and honey and oil. You grew exceedingly beautiful and advanced to royalty. 14 And your renown went forth among the nations because of your beauty, for it was perfect through the splendor that I had bestowed on you, declares the Lord God.

15 "But you trusted in your beauty and played the whore because of your renown and lavished your whorings on any passerby; your beauty became his.

33 Men give gifts to all prostitutes, but you gave your gifts to all your lovers, bribing them to come to you from every side with your whorings. 34 So you were different from other women in your whorings. No one solicited you to play the whore, and you gave payment, while no payment was given to you; therefore you were different.

35 "Therefore, O prostitute, hear the word of the Lord: 36 Thus says the Lord God, Because your lust was poured out and your nakedness uncovered in your whorings with your lovers, and with all your abominable idols, and because of the blood of your children that you gave to them, 37 therefore, behold, I will gather all your lovers with whom you took pleasure, all those you loved and all those you hated. I will gather them against you from every side and will uncover your nakedness to them, that they may see all your nakedness. 38 And I will judge you as women who commit adultery and shed blood are judged, and bring upon you the blood of wrath and jealousy. 39 And I will give you into their hands, and they shall throw down your vaulted chamber and break down your lofty places. They shall strip you of your clothes and take your beautiful jewels and leave you naked and bare. 40 They shall bring up a crowd against you, and they shall stone you and cut you to pieces with their swords. 41 And they shall burn your houses and execute judgments upon you in the sight of many women. I will make you stop playing the whore, and you shall also give payment no more. 42 So will I satisfy my wrath on you, and my jealousy shall depart from you. I will be calm and will no more be angry. 43 Because you have not remembered the days of your youth, but have enraged me with all these things, therefore, behold, I have returned your deeds upon your head, declares the Lord God. Have you not committed lewdness in addition to all your abominations?

44 "Behold, everyone who uses proverbs will use this proverb about you: 'Like mother, like daughter.' 45 You are the daughter of your mother, who loathed her husband and her children; and you are the sister of your sisters, who loathed their husbands and their children. Your mother was a Hittite and your father an Amorite. 46 And your elder sister is Samaria, who lived with her daughters to the north of you; and your younger sister, who lived to the south of you, is Sodom with her daughters. 47 Not only did you walk in their ways and do according to their abominations; within a very little time you were more corrupt than they in all your ways.
The Lord's Everlasting Covenant
59 "For thus says the Lord God: I will deal with you as you have done, you who have despised the oath in breaking the covenant, 60 yet I will remember my covenant with you in the days of your youth, and I will establish for you an everlasting covenant. 61 Then you will remember your ways and be ashamed when you take your sisters, both your elder and your younger, and I give them to you as daughters, but not on account of the covenant with you. 62 I will establish my covenant with you, and you shall know that I am the Lord, 63 that you may remember and be confounded, and never open your mouth again because of your shame, when I atone for you for all that you have done, declares the Lord God."

A period of silence may follow.
The Apostles' Creed
I believe in God, the Father almighty,

creator of heaven and earth.

I believe in Jesus Christ, his only Son, our Lord.

He was conceived by the Holy Spirit

and born of the Virgin Mary.

He suffered under Pontius Pilate,

was crucified, died, and was buried.

He descended to the dead.

On the third day he rose again.

He ascended into heaven,

and is seated at the right hand of the Father.

He will come again to judge the living and the dead.

I believe in the Holy Spirit,

the holy catholic Church,

the communion of saints,

the forgiveness of sins,

the resurrection of the body,

and the life everlasting. Amen.
Intercessions
A hymn or canticle may be used.

Prayers may be offered for ourselves and others. It is appropriate that prayers of thanksgiving for the blessings of the day, and penitence for our sins, be included.
The Lord's Prayer
Our Father, who art in heaven,

hallowed be thy Name,

thy kingdom come,

thy will be done,

on earth as it is in heaven.

Give us this day our daily bread.

And forgive us our trespasses,

as we forgive those

who trespass against us.

And lead us not into temptation,

but deliver us from evil.

For thine is the kingdom,

and the power, and the glory,

for ever and ever. Amen.
The Collect
Lord Jesus, stay with us, for evening is at hand and the day is past; be our companion in the way, kindle our hearts, and awaken hope, that we may know you as you are revealed in Scripture and the breaking of bread. Grant this for the sake of your love. Amen.
Barnabas the Apostle
Grant, O God, that we may follow the example of your faithful servant Barnabas, who, seeking not his own renown but the well-being of your Church, gave generously of his life and substance for the relief of the poor, and went forth courageously in mission for the spread of the Gospel; through Jesus Christ our Lord, who lives and reigns with you and the Holy Spirit, one God, for ever and ever. Amen.
A COLLECT FOR THE PRESENCE OF CHRIST
Lord Jesus, stay with us, for evening is at hand and the day is past; be our companion in the way, kindle our hearts, and awaken hope, that we may know you as you are revealed in Scripture and the breaking of bread. Grant this for the sake of your love. Amen.
---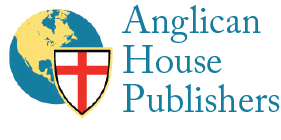 Praying in a group? Want to share your settings?
Share this link to open this screen using your currently configured settings. This can also be used to share your settings between different computers, tablets, or phones.
Copy link Copied!
Your feedback is welcomed
We welcome your feedback or feature requests. We also would appreciate if you report any rubric, calendar, or content errors.
Email us at feedback@dailyoffice2019.com
Post in our Facebook group
Get occasional email updates
Receive a very occasional email when a new feature is launched. We send an email only once every few months and will never share your information with anyone.
Privacy Policy