Family Prayer
in the Early Evening
Thursday after the Epiphany: the Manifestation of Christ to the Gentiles
Epiphanytide

These devotions follow the basic structure of the Daily Office of the Church and are particularly appropriate for families with young children.

The Reading and the Collect may be read by one person, and the other parts said in unison, or in some other convenient manner.

This devotion may be used before or after the evening meal.
Opening Sentence
How excellent is your mercy, O God!
The children of men shall take refuge under the shadow of your wings.
For with you is the well of life,
and in your light shall we see light.
PSALM 36:7, 9
Nations shall come to your light, and kings to the brightness of your rising.
ISAIAH 60:3
PHOS HILARON
O Gladsome Light
O gladsome light,
pure brightness of the everliving Father in heaven,*
O Jesus Christ, holy and blessed!
Now as we come to the setting of the sun,

and our eyes behold the vesper light,*

we sing your praises, O God: Father, Son, and Holy Spirit.

You are worthy at all times to be praised by happy voices,*

O Son of God, O Giver of Life,

and to be glorified through all the worlds.
A READING FROM HOLY SCRIPTURE
JOHN 8:12
Jesus spoke to them, saying, "I am the light of the world. Whoever follows me will not walk in darkness, but will have the light of life."
Jeremiah 6
Impending Disaster for Jerusalem
6 Flee for safety, O people of Benjamin,
    from the midst of Jerusalem!
Blow the trumpet in Tekoa,
    and raise a signal on Beth-haccherem,
for disaster looms out of the north,
    and great destruction.
2 The lovely and delicately bred I will destroy,
    the daughter of Zion.
3 Shepherds with their flocks shall come against her;
    they shall pitch their tents around her;
    they shall pasture, each in his place.
4 "Prepare war against her;
    arise, and let us attack at noon!
Woe to us, for the day declines,
    for the shadows of evening lengthen!
5 Arise, and let us attack by night
    and destroy her palaces!"

6 For thus says the Lord of hosts:
"Cut down her trees;
    cast up a siege mound against Jerusalem.
This is the city that must be punished;
    there is nothing but oppression within her.
7 As a well keeps its water fresh,
    so she keeps fresh her evil;
violence and destruction are heard within her;
    sickness and wounds are ever before me.
8 Be warned, O Jerusalem,
    lest I turn from you in disgust,
lest I make you a desolation,
    an uninhabited land."

9 Thus says the Lord of hosts:
"They shall glean thoroughly as a vine
    the remnant of Israel;
like a grape gatherer pass your hand again
    over its branches."
10 To whom shall I speak and give warning,
    that they may hear?
Behold, their ears are uncircumcised,
    they cannot listen;
behold, the word of the Lord is to them an object of scorn;
    they take no pleasure in it.
11 Therefore I am full of the wrath of the Lord;
    I am weary of holding it in.
"Pour it out upon the children in the street,
    and upon the gatherings of young men, also;
both husband and wife shall be taken,
    the elderly and the very aged.
12 Their houses shall be turned over to others,
    their fields and wives together,
for I will stretch out my hand
    against the inhabitants of the land,"
declares the Lord.
13 "For from the least to the greatest of them,
    everyone is greedy for unjust gain;
and from prophet to priest,
    everyone deals falsely.
14 They have healed the wound of my people lightly,
    saying, 'Peace, peace,'
    when there is no peace.
15 Were they ashamed when they committed abomination?
    No, they were not at all ashamed;
    they did not know how to blush.
Therefore they shall fall among those who fall;
    at the time that I punish them, they shall be overthrown,"
says the Lord.

16 Thus says the Lord:
"Stand by the roads, and look,
    and ask for the ancient paths,
where the good way is; and walk in it,
    and find rest for your souls.
But they said, 'We will not walk in it.'
17 I set watchmen over you, saying,
    'Pay attention to the sound of the trumpet!'
But they said, 'We will not pay attention.'
18 Therefore hear, O nations,
    and know, O congregation, what will happen to them.
19 Hear, O earth; behold, I am bringing disaster upon this people,
    the fruit of their devices,
because they have not paid attention to my words;
    and as for my law, they have rejected it.
20 What use to me is frankincense that comes from Sheba,
    or sweet cane from a distant land?
Your burnt offerings are not acceptable,
    nor your sacrifices pleasing to me.
21 Therefore thus says the Lord:
'Behold, I will lay before this people
    stumbling blocks against which they shall stumble;
fathers and sons together,
    neighbor and friend shall perish.'"

22 Thus says the Lord:
"Behold, a people is coming from the north country,
    a great nation is stirring from the farthest parts of the earth.
23 They lay hold on bow and javelin;
    they are cruel and have no mercy;
    the sound of them is like the roaring sea;
they ride on horses,
    set in array as a man for battle,
    against you, O daughter of Zion!"
24 We have heard the report of it;
    our hands fall helpless;
anguish has taken hold of us,
    pain as of a woman in labor.
25 Go not out into the field,
    nor walk on the road,
for the enemy has a sword;
    terror is on every side.
26 O daughter of my people, put on sackcloth,
    and roll in ashes;
make mourning as for an only son,
    most bitter lamentation,
for suddenly the destroyer
    will come upon us.

27 "I have made you a tester of metals among my people,
    that you may know and test their ways.
28 They are all stubbornly rebellious,
    going about with slanders;
they are bronze and iron;
    all of them act corruptly.
29 The bellows blow fiercely;
    the lead is consumed by the fire;
in vain the refining goes on,
    for the wicked are not removed.
30 Rejected silver they are called,
    for the Lord has rejected them."

A period of silence may follow.
The Apostles' Creed
I believe in God, the Father almighty,

creator of heaven and earth.

I believe in Jesus Christ, his only Son, our Lord.

He was conceived by the Holy Spirit

and born of the Virgin Mary.

He suffered under Pontius Pilate,

was crucified, died, and was buried.

He descended to the dead.

On the third day he rose again.

He ascended into heaven,

and is seated at the right hand of the Father.

He will come again to judge the living and the dead.

I believe in the Holy Spirit,

the holy catholic Church,

the communion of saints,

the forgiveness of sins,

the resurrection of the body,

and the life everlasting. Amen.
Intercessions
A hymn or canticle may be used.

Prayers may be offered for ourselves and others. It is appropriate that prayers of thanksgiving for the blessings of the day, and penitence for our sins, be included.
The Lord's Prayer
Our Father, who art in heaven,

hallowed be thy Name,

thy kingdom come,

thy will be done,

on earth as it is in heaven.

Give us this day our daily bread.

And forgive us our trespasses,

as we forgive those

who trespass against us.

And lead us not into temptation,

but deliver us from evil.

For thine is the kingdom,

and the power, and the glory,

for ever and ever. Amen.
The Collect
Lord Jesus, stay with us, for evening is at hand and the day is past; be our companion in the way, kindle our hearts, and awaken hope, that we may know you as you are revealed in Scripture and the breaking of bread. Grant this for the sake of your love. Amen.
Thursday after the Epiphany: the Manifestation of Christ to the Gentiles
O God, by the leading of a star you manifested your only Son to the peoples of the earth: Lead us, who know you now by faith, to your presence, where we may see your glory face to face; through Jesus Christ our Lord, who lives and reigns with you and the Holy Spirit, one God, now and for ever. Amen.
A COLLECT FOR THE PRESENCE OF CHRIST
Lord Jesus, stay with us, for evening is at hand and the day is past; be our companion in the way, kindle our hearts, and awaken hope, that we may know you as you are revealed in Scripture and the breaking of bread. Grant this for the sake of your love. Amen.
---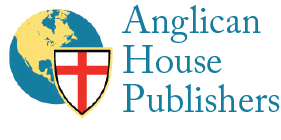 Praying in a group? Want to share your settings?
Share this link to open this screen using your currently configured settings. This can also be used to share your settings between different computers, tablets, or phones.
Copy link Copied!
Your feedback is welcomed
We welcome your feedback or feature requests. We also would appreciate if you report any rubric, calendar, or content errors.
Email us at feedback@dailyoffice2019.com
Post in our Facebook group
Get occasional email updates
Receive a very occasional email when a new feature is launched. We send an email only once every few months and will never share your information with anyone.
Privacy Policy