Family Prayer
in the Early Evening
Friday after the Epiphany: the Manifestation of Christ to the Gentiles
Epiphanytide

These devotions follow the basic structure of the Daily Office of the Church and are particularly appropriate for families with young children.

The Reading and the Collect may be read by one person, and the other parts said in unison, or in some other convenient manner.

This devotion may be used before or after the evening meal.
Opening Sentence
How excellent is your mercy, O God!
The children of men shall take refuge under the shadow of your wings.
For with you is the well of life,
and in your light shall we see light.
PSALM 36:7, 9
Nations shall come to your light, and kings to the brightness of your rising.
ISAIAH 60:3
PHOS HILARON
O Gladsome Light
O gladsome light,
pure brightness of the everliving Father in heaven,*
O Jesus Christ, holy and blessed!
Now as we come to the setting of the sun,

and our eyes behold the vesper light,*

we sing your praises, O God: Father, Son, and Holy Spirit.

You are worthy at all times to be praised by happy voices,*

O Son of God, O Giver of Life,

and to be glorified through all the worlds.
A READING FROM HOLY SCRIPTURE
REVELATION 3:20
Jesus said, "Behold, I stand at the door and knock. If anyone hears my voice and opens the door, I will come in to him and eat with him, and he with me."
Jeremiah 7:1-28, 34
Evil in the Land
7 The word that came to Jeremiah from the Lord: 2 "Stand in the gate of the Lord's house, and proclaim there this word, and say, Hear the word of the Lord, all you men of Judah who enter these gates to worship the Lord. 3 Thus says the Lord of hosts, the God of Israel: Amend your ways and your deeds, and I will let you dwell in this place. 4 Do not trust in these deceptive words: 'This is the temple of the Lord, the temple of the Lord, the temple of the Lord.'

5 "For if you truly amend your ways and your deeds, if you truly execute justice one with another, 6 if you do not oppress the sojourner, the fatherless, or the widow, or shed innocent blood in this place, and if you do not go after other gods to your own harm, 7 then I will let you dwell in this place, in the land that I gave of old to your fathers forever.

8 "Behold, you trust in deceptive words to no avail. 9 Will you steal, murder, commit adultery, swear falsely, make offerings to Baal, and go after other gods that you have not known, 10 and then come and stand before me in this house, which is called by my name, and say, 'We are delivered!'—only to go on doing all these abominations? 11 Has this house, which is called by my name, become a den of robbers in your eyes? Behold, I myself have seen it, declares the Lord. 12 Go now to my place that was in Shiloh, where I made my name dwell at first, and see what I did to it because of the evil of my people Israel. 13 And now, because you have done all these things, declares the Lord, and when I spoke to you persistently you did not listen, and when I called you, you did not answer, 14 therefore I will do to the house that is called by my name, and in which you trust, and to the place that I gave to you and to your fathers, as I did to Shiloh. 15 And I will cast you out of my sight, as I cast out all your kinsmen, all the offspring of Ephraim.

16 "As for you, do not pray for this people, or lift up a cry or prayer for them, and do not intercede with me, for I will not hear you. 17 Do you not see what they are doing in the cities of Judah and in the streets of Jerusalem? 18 The children gather wood, the fathers kindle fire, and the women knead dough, to make cakes for the queen of heaven. And they pour out drink offerings to other gods, to provoke me to anger. 19 Is it I whom they provoke? declares the Lord. Is it not themselves, to their own shame? 20 Therefore thus says the Lord God: Behold, my anger and my wrath will be poured out on this place, upon man and beast, upon the trees of the field and the fruit of the ground; it will burn and not be quenched."

21 Thus says the Lord of hosts, the God of Israel: "Add your burnt offerings to your sacrifices, and eat the flesh. 22 For in the day that I brought them out of the land of Egypt, I did not speak to your fathers or command them concerning burnt offerings and sacrifices. 23 But this command I gave them: 'Obey my voice, and I will be your God, and you shall be my people. And walk in all the way that I command you, that it may be well with you.' 24 But they did not obey or incline their ear, but walked in their own counsels and the stubbornness of their evil hearts, and went backward and not forward. 25 From the day that your fathers came out of the land of Egypt to this day, I have persistently sent all my servants the prophets to them, day after day. 26 Yet they did not listen to me or incline their ear, but stiffened their neck. They did worse than their fathers.

27 "So you shall speak all these words to them, but they will not listen to you. You shall call to them, but they will not answer you. 28 And you shall say to them, 'This is the nation that did not obey the voice of the Lord their God, and did not accept discipline; truth has perished; it is cut off from their lips.

34 And I will silence in the cities of Judah and in the streets of Jerusalem the voice of mirth and the voice of gladness, the voice of the bridegroom and the voice of the bride, for the land shall become a waste.

A period of silence may follow.
The Apostles' Creed
I believe in God, the Father almighty,

creator of heaven and earth.

I believe in Jesus Christ, his only Son, our Lord.

He was conceived by the Holy Spirit

and born of the Virgin Mary.

He suffered under Pontius Pilate,

was crucified, died, and was buried.

He descended to the dead.

On the third day he rose again.

He ascended into heaven,

and is seated at the right hand of the Father.

He will come again to judge the living and the dead.

I believe in the Holy Spirit,

the holy catholic Church,

the communion of saints,

the forgiveness of sins,

the resurrection of the body,

and the life everlasting. Amen.
Intercessions
A hymn or canticle may be used.

Prayers may be offered for ourselves and others. It is appropriate that prayers of thanksgiving for the blessings of the day, and penitence for our sins, be included.
The Lord's Prayer
Our Father, who art in heaven,

hallowed be thy Name,

thy kingdom come,

thy will be done,

on earth as it is in heaven.

Give us this day our daily bread.

And forgive us our trespasses,

as we forgive those

who trespass against us.

And lead us not into temptation,

but deliver us from evil.

For thine is the kingdom,

and the power, and the glory,

for ever and ever. Amen.
The Collect
Lord Jesus, stay with us, for evening is at hand and the day is past; be our companion in the way, kindle our hearts, and awaken hope, that we may know you as you are revealed in Scripture and the breaking of bread. Grant this for the sake of your love. Amen.
Friday after the Epiphany: the Manifestation of Christ to the Gentiles
O God, by the leading of a star you manifested your only Son to the peoples of the earth: Lead us, who know you now by faith, to your presence, where we may see your glory face to face; through Jesus Christ our Lord, who lives and reigns with you and the Holy Spirit, one God, now and for ever. Amen.
A COLLECT FOR FAITH
Lord Jesus Christ, by your death you took away the sting of death: Grant to us your servants so to follow in faith where you have led the way, that we may at length fall asleep peacefully in you and wake up in your likeness; for your tender mercies' sake. Amen.
---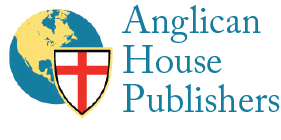 Praying in a group? Want to share your settings?
Share this link to open this screen using your currently configured settings. This can also be used to share your settings between different computers, tablets, or phones.
Copy link Copied!
Your feedback is welcomed
We welcome your feedback or feature requests. We also would appreciate if you report any rubric, calendar, or content errors.
Email us at feedback@dailyoffice2019.com
Post in our Facebook group
Get occasional email updates
Receive a very occasional email when a new feature is launched. We send an email only once every few months and will never share your information with anyone.
Privacy Policy