Family Prayer
in the Early Evening
Monday after the Twenty-fifth Sunday after Pentecost, or the Twenty-fourth Sunday after Trinity (Proper 28)
Season After Pentecost

These devotions follow the basic structure of the Daily Office of the Church and are particularly appropriate for families with young children.

The Reading and the Collect may be read by one person, and the other parts said in unison, or in some other convenient manner.

This devotion may be used before or after the evening meal.
Opening Sentence
How excellent is your mercy, O God!
The children of men shall take refuge under the shadow of your wings.
For with you is the well of life,
and in your light shall we see light.
PSALM 36:7, 9
Jesus spoke to them, saying, "I am the light of the world. Whoever follows me will not walk in darkness, but will have the light of life."
JOHN 8:12
PHOS HILARON
O Gladsome Light
O gladsome light,
pure brightness of the everliving Father in heaven,*
O Jesus Christ, holy and blessed!
Now as we come to the setting of the sun,

and our eyes behold the vesper light,*

we sing your praises, O God: Father, Son, and Holy Spirit.

You are worthy at all times to be praised by happy voices,*

O Son of God, O Giver of Life,

and to be glorified through all the worlds.
A READING FROM HOLY SCRIPTURE
JOHN 8:12
Jesus spoke to them, saying, "I am the light of the world. Whoever follows me will not walk in darkness, but will have the light of life."
Isaiah 28
Judgment on Ephraim and Jerusalem
28 Ah, the proud crown of the drunkards of Ephraim,
    and the fading flower of its glorious beauty,
    which is on the head of the rich valley of those overcome with wine!
2 Behold, the Lord has one who is mighty and strong;
    like a storm of hail, a destroying tempest,
like a storm of mighty, overflowing waters,
    he casts down to the earth with his hand.
3 The proud crown of the drunkards of Ephraim
    will be trodden underfoot;
4 and the fading flower of its glorious beauty,
    which is on the head of the rich valley,
will be like a first-ripe fig before the summer:
    when someone sees it, he swallows it
    as soon as it is in his hand.

5 In that day the Lord of hosts will be a crown of glory,
    and a diadem of beauty, to the remnant of his people,
6 and a spirit of justice to him who sits in judgment,
    and strength to those who turn back the battle at the gate.

7 These also reel with wine
    and stagger with strong drink;
the priest and the prophet reel with strong drink,
    they are swallowed by wine,
    they stagger with strong drink,
they reel in vision,
    they stumble in giving judgment.
8 For all tables are full of filthy vomit,
    with no space left.

9 "To whom will he teach knowledge,
    and to whom will he explain the message?
Those who are weaned from the milk,
    those taken from the breast?
10 For it is precept upon precept, precept upon precept,
    line upon line, line upon line,
    here a little, there a little."

11 For by people of strange lips
    and with a foreign tongue
the Lord will speak to this people,
12     to whom he has said,
"This is rest;
    give rest to the weary;
and this is repose";
    yet they would not hear.
13 And the word of the Lord will be to them
precept upon precept, precept upon precept,
    line upon line, line upon line,
    here a little, there a little,
that they may go, and fall backward,
    and be broken, and snared, and taken.
A Cornerstone in Zion
14 Therefore hear the word of the Lord, you scoffers,
    who rule this people in Jerusalem!
15 Because you have said, "We have made a covenant with death,
    and with Sheol we have an agreement,
when the overwhelming whip passes through
    it will not come to us,
for we have made lies our refuge,
    and in falsehood we have taken shelter";
16 therefore thus says the Lord God,
"Behold, I am the one who has laid as a foundation in Zion,
    a stone, a tested stone,
a precious cornerstone, of a sure foundation:
    'Whoever believes will not be in haste.'
17 And I will make justice the line,
    and righteousness the plumb line;
and hail will sweep away the refuge of lies,
    and waters will overwhelm the shelter."
18 Then your covenant with death will be annulled,
    and your agreement with Sheol will not stand;
when the overwhelming scourge passes through,
    you will be beaten down by it.
19 As often as it passes through it will take you;
    for morning by morning it will pass through,
    by day and by night;
and it will be sheer terror to understand the message.
20 For the bed is too short to stretch oneself on,
    and the covering too narrow to wrap oneself in.
21 For the Lord will rise up as on Mount Perazim;
    as in the Valley of Gibeon he will be roused;
to do his deed—strange is his deed!
    and to work his work—alien is his work!
22 Now therefore do not scoff,
    lest your bonds be made strong;
for I have heard a decree of destruction
    from the Lord God of hosts against the whole land.

23 Give ear, and hear my voice;
    give attention, and hear my speech.
24 Does he who plows for sowing plow continually?
    Does he continually open and harrow his ground?
25 When he has leveled its surface,
    does he not scatter dill, sow cumin,
and put in wheat in rows
    and barley in its proper place,
    and emmer as the border?
26 For he is rightly instructed;
    his God teaches him.

27 Dill is not threshed with a threshing sledge,
    nor is a cart wheel rolled over cumin,
but dill is beaten out with a stick,
    and cumin with a rod.
28 Does one crush grain for bread?
    No, he does not thresh it forever;
when he drives his cart wheel over it
    with his horses, he does not crush it.
29 This also comes from the Lord of hosts;
    he is wonderful in counsel
    and excellent in wisdom.

A period of silence may follow.
The Apostles' Creed
I believe in God, the Father almighty,

creator of heaven and earth.

I believe in Jesus Christ, his only Son, our Lord.

He was conceived by the Holy Spirit

and born of the Virgin Mary.

He suffered under Pontius Pilate,

was crucified, died, and was buried.

He descended to the dead.

On the third day he rose again.

He ascended into heaven,

and is seated at the right hand of the Father.

He will come again to judge the living and the dead.

I believe in the Holy Spirit,

the holy catholic Church,

the communion of saints,

the forgiveness of sins,

the resurrection of the body,

and the life everlasting. Amen.
Intercessions
A hymn or canticle may be used.

Prayers may be offered for ourselves and others. It is appropriate that prayers of thanksgiving for the blessings of the day, and penitence for our sins, be included.
The Lord's Prayer
Our Father, who art in heaven,

hallowed be thy Name,

thy kingdom come,

thy will be done,

on earth as it is in heaven.

Give us this day our daily bread.

And forgive us our trespasses,

as we forgive those

who trespass against us.

And lead us not into temptation,

but deliver us from evil.

For thine is the kingdom,

and the power, and the glory,

for ever and ever. Amen.
The Collect
Lord Jesus, stay with us, for evening is at hand and the day is past; be our companion in the way, kindle our hearts, and awaken hope, that we may know you as you are revealed in Scripture and the breaking of bread. Grant this for the sake of your love. Amen.
Monday after the Twenty-fifth Sunday after Pentecost, or the Twenty-fourth Sunday after Trinity (Proper 28)
Stir up, O Lord, the wills of your faithful people, that bringing forth in abundance the fruit of good works, they may be abundantly rewarded when our Savior Jesus Christ comes to restore all things; who lives and reigns with you and the Holy Spirit, one God, for ever and ever. Amen.
A COLLECT FOR PEACE
O God, the source of all holy desires, all good counsels, and all just works: Give to your servants that peace which the world cannot give, that our hearts may be set to obey your commandments, and that we, being defended from the fear of our enemies, may pass our time in rest and quietness; through the merits of Jesus Christ our Savior. Amen.
---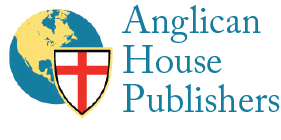 Praying in a group? Want to share your settings?
Share this link to open this screen using your currently configured settings. This can also be used to share your settings between different computers, tablets, or phones.
Copy link Copied!
Your feedback is welcomed
We welcome your feedback or feature requests. We also would appreciate if you report any rubric, calendar, or content errors.
Email us at feedback@dailyoffice2019.com
Post in our Facebook group
Get occasional email updates
Receive a very occasional email when a new feature is launched. We send an email only once every few months and will never share your information with anyone.
Privacy Policy