Family Prayer
in the Early Evening

These devotions follow the basic structure of the Daily Office of the Church and are particularly appropriate for families with young children.

The Reading and the Collect may be read by one person, and the other parts said in unison, or in some other convenient manner.

This devotion may be used before or after the evening meal.
Opening Sentence
How excellent is your mercy, O God!
The children of men shall take refuge under the shadow of your wings.
For with you is the well of life,
and in your light shall we see light.
PSALM 36:7, 9
I will thank the Lord for giving me counsel; my heart also chastens me in the night season. I have set the Lord always before me; he is at my right hand, therefore I shall not fall.
PSALM 16:8-9
PHOS HILARON
O Gladsome Light
O gladsome light,
pure brightness of the everliving Father in heaven,*
O Jesus Christ, holy and blessed!
Now as we come to the setting of the sun,

and our eyes behold the vesper light,*

we sing your praises, O God: Father, Son, and Holy Spirit.

You are worthy at all times to be praised by happy voices,*

O Son of God, O Giver of Life,

and to be glorified through all the worlds.
A READING FROM HOLY SCRIPTURE
JOHN 8:12
Jesus spoke to them, saying, "I am the light of the world. Whoever follows me will not walk in darkness, but will have the light of life."
Ezekiel 37
The Valley of Dry Bones
37 The hand of the Lord was upon me, and he brought me out in the Spirit of the Lord and set me down in the middle of the valley; it was full of bones. 2 And he led me around among them, and behold, there were very many on the surface of the valley, and behold, they were very dry. 3 And he said to me, "Son of man, can these bones live?" And I answered, "O Lord God, you know." 4 Then he said to me, "Prophesy over these bones, and say to them, O dry bones, hear the word of the Lord. 5 Thus says the Lord God to these bones: Behold, I will cause breath to enter you, and you shall live. 6 And I will lay sinews upon you, and will cause flesh to come upon you, and cover you with skin, and put breath in you, and you shall live, and you shall know that I am the Lord."

7 So I prophesied as I was commanded. And as I prophesied, there was a sound, and behold, a rattling, and the bones came together, bone to its bone. 8 And I looked, and behold, there were sinews on them, and flesh had come upon them, and skin had covered them. But there was no breath in them. 9 Then he said to me, "Prophesy to the breath; prophesy, son of man, and say to the breath, Thus says the Lord God: Come from the four winds, O breath, and breathe on these slain, that they may live." 10 So I prophesied as he commanded me, and the breath came into them, and they lived and stood on their feet, an exceedingly great army.

11 Then he said to me, "Son of man, these bones are the whole house of Israel. Behold, they say, 'Our bones are dried up, and our hope is lost; we are indeed cut off.' 12 Therefore prophesy, and say to them, Thus says the Lord God: Behold, I will open your graves and raise you from your graves, O my people. And I will bring you into the land of Israel. 13 And you shall know that I am the Lord, when I open your graves, and raise you from your graves, O my people. 14 And I will put my Spirit within you, and you shall live, and I will place you in your own land. Then you shall know that I am the Lord; I have spoken, and I will do it, declares the Lord."
I Will Be Their God; They Shall Be My People
15 The word of the Lord came to me: 16 "Son of man, take a stick and write on it, 'For Judah, and the people of Israel associated with him'; then take another stick and write on it, 'For Joseph (the stick of Ephraim) and all the house of Israel associated with him.' 17 And join them one to another into one stick, that they may become one in your hand. 18 And when your people say to you, 'Will you not tell us what you mean by these?' 19 say to them, Thus says the Lord God: Behold, I am about to take the stick of Joseph (that is in the hand of Ephraim) and the tribes of Israel associated with him. And I will join with it the stick of Judah, and make them one stick, that they may be one in my hand. 20 When the sticks on which you write are in your hand before their eyes, 21 then say to them, Thus says the Lord God: Behold, I will take the people of Israel from the nations among which they have gone, and will gather them from all around, and bring them to their own land. 22 And I will make them one nation in the land, on the mountains of Israel. And one king shall be king over them all, and they shall be no longer two nations, and no longer divided into two kingdoms. 23 They shall not defile themselves anymore with their idols and their detestable things, or with any of their transgressions. But I will save them from all the backslidings in which they have sinned, and will cleanse them; and they shall be my people, and I will be their God.

24 "My servant David shall be king over them, and they shall all have one shepherd. They shall walk in my rules and be careful to obey my statutes. 25 They shall dwell in the land that I gave to my servant Jacob, where your fathers lived. They and their children and their children's children shall dwell there forever, and David my servant shall be their prince forever. 26 I will make a covenant of peace with them. It shall be an everlasting covenant with them. And I will set them in their land and multiply them, and will set my sanctuary in their midst forevermore. 27 My dwelling place shall be with them, and I will be their God, and they shall be my people. 28 Then the nations will know that I am the Lord who sanctifies Israel, when my sanctuary is in their midst forevermore."

A period of silence may follow.
The Apostles' Creed
I believe in God, the Father almighty,

creator of heaven and earth.

I believe in Jesus Christ, his only Son, our Lord.

He was conceived by the Holy Spirit

and born of the Virgin Mary.

He suffered under Pontius Pilate,

was crucified, died, and was buried.

He descended to the dead.

On the third day he rose again.

He ascended into heaven,

and is seated at the right hand of the Father.

He will come again to judge the living and the dead.

I believe in the Holy Spirit,

the holy catholic Church,

the communion of saints,

the forgiveness of sins,

the resurrection of the body,

and the life everlasting. Amen.
Intercessions
A hymn or canticle may be used.

Prayers may be offered for ourselves and others. It is appropriate that prayers of thanksgiving for the blessings of the day, and penitence for our sins, be included.
The Lord's Prayer
Our Father, who art in heaven,

hallowed be thy Name,

thy kingdom come,

thy will be done,

on earth as it is in heaven.

Give us this day our daily bread.

And forgive us our trespasses,

as we forgive those

who trespass against us.

And lead us not into temptation,

but deliver us from evil.

For thine is the kingdom,

and the power, and the glory,

for ever and ever. Amen.
The Collect
Lord Jesus, stay with us, for evening is at hand and the day is past; be our companion in the way, kindle our hearts, and awaken hope, that we may know you as you are revealed in Scripture and the breaking of bread. Grant this for the sake of your love. Amen.
Friday after the Third Sunday after Pentecost, or the Second Sunday after Trinity (Proper 6)
O Lord, from whom all good proceeds: Grant us the inspiration of your Holy Spirit, that we may always think those things that are good, and by your merciful guidance may accomplish the same; through Jesus Christ our Lord, who lives and reigns with you and the Holy Spirit, one God, for ever and ever. Amen.
A COLLECT FOR FAITH
Lord Jesus Christ, by your death you took away the sting of death: Grant to us your servants so to follow in faith where you have led the way, that we may at length fall asleep peacefully in you and wake up in your likeness; for your tender mercies' sake. Amen.
---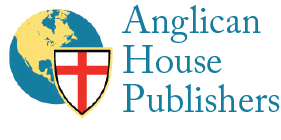 Praying in a group? Want to share your settings?
Share this link to open this screen using your currently configured settings. This can also be used to share your settings between different computers, tablets, or phones.
Copy link Copied!
Your feedback is welcomed
We welcome your feedback or feature requests. We also would appreciate if you report any rubric, calendar, or content errors.
Email us at feedback@dailyoffice2019.com
Post in our Facebook group
Get occasional email updates
Receive a very occasional email when a new feature is launched. We send an email only once every few months and will never share your information with anyone.
Privacy Policy