Family Prayer
in the Early Evening
Wednesday after the Fifth Sunday after Pentecost, or the Fourth Sunday after Trinity (Proper 8)
Season After Pentecost

These devotions follow the basic structure of the Daily Office of the Church and are particularly appropriate for families with young children.

The Reading and the Collect may be read by one person, and the other parts said in unison, or in some other convenient manner.

This devotion may be used before or after the evening meal.
Opening Sentence
How excellent is your mercy, O God!
The children of men shall take refuge under the shadow of your wings.
For with you is the well of life,
and in your light shall we see light.
PSALM 36:7, 9
Let my prayer be set forth in your sight as incense, and let the lifting up of my hands be an evening sacrifice.
PSALM 141:2
PHOS HILARON
O Gladsome Light
O gladsome light,
pure brightness of the everliving Father in heaven,*
O Jesus Christ, holy and blessed!
Now as we come to the setting of the sun,

and our eyes behold the vesper light,*

we sing your praises, O God: Father, Son, and Holy Spirit.

You are worthy at all times to be praised by happy voices,*

O Son of God, O Giver of Life,

and to be glorified through all the worlds.
A READING FROM HOLY SCRIPTURE
JOHN 8:12
Jesus spoke to them, saying, "I am the light of the world. Whoever follows me will not walk in darkness, but will have the light of life."
Daniel 9
Daniel's Prayer for His People
9 In the first year of Darius the son of Ahasuerus, by descent a Mede, who was made king over the realm of the Chaldeans— 2 in the first year of his reign, I, Daniel, perceived in the books the number of years that, according to the word of the Lord to Jeremiah the prophet, must pass before the end of the desolations of Jerusalem, namely, seventy years.

3 Then I turned my face to the Lord God, seeking him by prayer and pleas for mercy with fasting and sackcloth and ashes. 4 I prayed to the Lord my God and made confession, saying, "O Lord, the great and awesome God, who keeps covenant and steadfast love with those who love him and keep his commandments, 5 we have sinned and done wrong and acted wickedly and rebelled, turning aside from your commandments and rules. 6 We have not listened to your servants the prophets, who spoke in your name to our kings, our princes, and our fathers, and to all the people of the land. 7 To you, O Lord, belongs righteousness, but to us open shame, as at this day, to the men of Judah, to the inhabitants of Jerusalem, and to all Israel, those who are near and those who are far away, in all the lands to which you have driven them, because of the treachery that they have committed against you. 8 To us, O Lord, belongs open shame, to our kings, to our princes, and to our fathers, because we have sinned against you. 9 To the Lord our God belong mercy and forgiveness, for we have rebelled against him 10 and have not obeyed the voice of the Lord our God by walking in his laws, which he set before us by his servants the prophets. 11 All Israel has transgressed your law and turned aside, refusing to obey your voice. And the curse and oath that are written in the Law of Moses the servant of God have been poured out upon us, because we have sinned against him. 12 He has confirmed his words, which he spoke against us and against our rulers who ruled us, by bringing upon us a great calamity. For under the whole heaven there has not been done anything like what has been done against Jerusalem. 13 As it is written in the Law of Moses, all this calamity has come upon us; yet we have not entreated the favor of the Lord our God, turning from our iniquities and gaining insight by your truth. 14 Therefore the Lord has kept ready the calamity and has brought it upon us, for the Lord our God is righteous in all the works that he has done, and we have not obeyed his voice. 15 And now, O Lord our God, who brought your people out of the land of Egypt with a mighty hand, and have made a name for yourself, as at this day, we have sinned, we have done wickedly.

16 "O Lord, according to all your righteous acts, let your anger and your wrath turn away from your city Jerusalem, your holy hill, because for our sins, and for the iniquities of our fathers, Jerusalem and your people have become a byword among all who are around us. 17 Now therefore, O our God, listen to the prayer of your servant and to his pleas for mercy, and for your own sake, O Lord, make your face to shine upon your sanctuary, which is desolate. 18 O my God, incline your ear and hear. Open your eyes and see our desolations, and the city that is called by your name. For we do not present our pleas before you because of our righteousness, but because of your great mercy. 19 O Lord, hear; O Lord, forgive. O Lord, pay attention and act. Delay not, for your own sake, O my God, because your city and your people are called by your name."
Gabriel Brings an Answer
20 While I was speaking and praying, confessing my sin and the sin of my people Israel, and presenting my plea before the Lord my God for the holy hill of my God, 21 while I was speaking in prayer, the man Gabriel, whom I had seen in the vision at the first, came to me in swift flight at the time of the evening sacrifice. 22 He made me understand, speaking with me and saying, "O Daniel, I have now come out to give you insight and understanding. 23 At the beginning of your pleas for mercy a word went out, and I have come to tell it to you, for you are greatly loved. Therefore consider the word and understand the vision.
The Seventy Weeks
24 "Seventy weeks are decreed about your people and your holy city, to finish the transgression, to put an end to sin, and to atone for iniquity, to bring in everlasting righteousness, to seal both vision and prophet, and to anoint a most holy place. 25 Know therefore and understand that from the going out of the word to restore and build Jerusalem to the coming of an anointed one, a prince, there shall be seven weeks. Then for sixty-two weeks it shall be built again with squares and moat, but in a troubled time. 26 And after the sixty-two weeks, an anointed one shall be cut off and shall have nothing. And the people of the prince who is to come shall destroy the city and the sanctuary. Its end shall come with a flood, and to the end there shall be war. Desolations are decreed. 27 And he shall make a strong covenant with many for one week, and for half of the week he shall put an end to sacrifice and offering. And on the wing of abominations shall come one who makes desolate, until the decreed end is poured out on the desolator."

A period of silence may follow.
The Apostles' Creed
I believe in God, the Father almighty,

creator of heaven and earth.

I believe in Jesus Christ, his only Son, our Lord.

He was conceived by the Holy Spirit

and born of the Virgin Mary.

He suffered under Pontius Pilate,

was crucified, died, and was buried.

He descended to the dead.

On the third day he rose again.

He ascended into heaven,

and is seated at the right hand of the Father.

He will come again to judge the living and the dead.

I believe in the Holy Spirit,

the holy catholic Church,

the communion of saints,

the forgiveness of sins,

the resurrection of the body,

and the life everlasting. Amen.
Intercessions
A hymn or canticle may be used.

Prayers may be offered for ourselves and others. It is appropriate that prayers of thanksgiving for the blessings of the day, and penitence for our sins, be included.
The Lord's Prayer
Our Father, who art in heaven,

hallowed be thy Name,

thy kingdom come,

thy will be done,

on earth as it is in heaven.

Give us this day our daily bread.

And forgive us our trespasses,

as we forgive those

who trespass against us.

And lead us not into temptation,

but deliver us from evil.

For thine is the kingdom,

and the power, and the glory,

for ever and ever. Amen.
The Collect
Lord Jesus, stay with us, for evening is at hand and the day is past; be our companion in the way, kindle our hearts, and awaken hope, that we may know you as you are revealed in Scripture and the breaking of bread. Grant this for the sake of your love. Amen.
Wednesday after the Fifth Sunday after Pentecost, or the Fourth Sunday after Trinity (Proper 8)
O God, your never-failing providence sets in order all things both in heaven and on earth: Put away from us all hurtful things, and give us those things that are profitable for us; through Jesus Christ our Lord, who lives and reigns with you and the Holy Spirit, one God, for ever and ever. Amen.
A COLLECT FOR PROTECTION
O God, the life of all who live, the light of the faithful, the strength of those who labor, and the repose of the dead: We thank you for the blessings of the day that is past, and humbly ask for your protection through the coming night. Bring us in safety to the morning hours; through him who died and rose again for us, your Son our Savior Jesus Christ. Amen.
---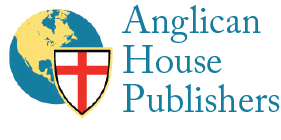 Praying in a group? Want to share your settings?
Share this link to open this screen using your currently configured settings. This can also be used to share your settings between different computers, tablets, or phones.
Copy link Copied!
Your feedback is welcomed
We welcome your feedback or feature requests. We also would appreciate if you report any rubric, calendar, or content errors.
Email us at feedback@dailyoffice2019.com
Post in our Facebook group
Get occasional email updates
Receive a very occasional email when a new feature is launched. We send an email only once every few months and will never share your information with anyone.
Privacy Policy