Family Prayer
in the Early Evening

These devotions follow the basic structure of the Daily Office of the Church and are particularly appropriate for families with young children.

The Reading and the Collect may be read by one person, and the other parts said in unison, or in some other convenient manner.

This devotion may be used before or after the evening meal.
Opening Sentence
How excellent is your mercy, O God!
The children of men shall take refuge under the shadow of your wings.
For with you is the well of life,
and in your light shall we see light.
PSALM 36:7, 9
I will thank the Lord for giving me counsel; my heart also chastens me in the night season. I have set the Lord always before me; he is at my right hand, therefore I shall not fall.
PSALM 16:8-9
PHOS HILARON
O Gladsome Light
O gladsome light,
pure brightness of the everliving Father in heaven,*
O Jesus Christ, holy and blessed!
Now as we come to the setting of the sun,

and our eyes behold the vesper light,*

we sing your praises, O God: Father, Son, and Holy Spirit.

You are worthy at all times to be praised by happy voices,*

O Son of God, O Giver of Life,

and to be glorified through all the worlds.
A READING FROM HOLY SCRIPTURE
JOHN 8:12
Jesus spoke to them, saying, "I am the light of the world. Whoever follows me will not walk in darkness, but will have the light of life."
Nehemiah 9:1-15, 26-38
The People of Israel Confess Their Sin
9 Now on the twenty-fourth day of this month the people of Israel were assembled with fasting and in sackcloth, and with earth on their heads. 2 And the Israelites separated themselves from all foreigners and stood and confessed their sins and the iniquities of their fathers. 3 And they stood up in their place and read from the Book of the Law of the Lord their God for a quarter of the day; for another quarter of it they made confession and worshiped the Lord their God. 4 On the stairs of the Levites stood Jeshua, Bani, Kadmiel, Shebaniah, Bunni, Sherebiah, Bani, and Chenani; and they cried with a loud voice to the Lord their God. 5 Then the Levites, Jeshua, Kadmiel, Bani, Hashabneiah, Sherebiah, Hodiah, Shebaniah, and Pethahiah, said, "Stand up and bless the Lord your God from everlasting to everlasting. Blessed be your glorious name, which is exalted above all blessing and praise.

6  "You are the Lord, you alone. You have made heaven, the heaven of heavens, with all their host, the earth and all that is on it, the seas and all that is in them; and you preserve all of them; and the host of heaven worships you. 7 You are the Lord, the God who chose Abram and brought him out of Ur of the Chaldeans and gave him the name Abraham. 8 You found his heart faithful before you, and made with him the covenant to give to his offspring the land of the Canaanite, the Hittite, the Amorite, the Perizzite, the Jebusite, and the Girgashite. And you have kept your promise, for you are righteous.

9 "And you saw the affliction of our fathers in Egypt and heard their cry at the Red Sea, 10 and performed signs and wonders against Pharaoh and all his servants and all the people of his land, for you knew that they acted arrogantly against our fathers. And you made a name for yourself, as it is to this day. 11 And you divided the sea before them, so that they went through the midst of the sea on dry land, and you cast their pursuers into the depths, as a stone into mighty waters. 12 By a pillar of cloud you led them in the day, and by a pillar of fire in the night to light for them the way in which they should go. 13 You came down on Mount Sinai and spoke with them from heaven and gave them right rules and true laws, good statutes and commandments, 14 and you made known to them your holy Sabbath and commanded them commandments and statutes and a law by Moses your servant. 15 You gave them bread from heaven for their hunger and brought water for them out of the rock for their thirst, and you told them to go in to possess the land that you had sworn to give them.

26 "Nevertheless, they were disobedient and rebelled against you and cast your law behind their back and killed your prophets, who had warned them in order to turn them back to you, and they committed great blasphemies. 27 Therefore you gave them into the hand of their enemies, who made them suffer. And in the time of their suffering they cried out to you and you heard them from heaven, and according to your great mercies you gave them saviors who saved them from the hand of their enemies. 28 But after they had rest they did evil again before you, and you abandoned them to the hand of their enemies, so that they had dominion over them. Yet when they turned and cried to you, you heard from heaven, and many times you delivered them according to your mercies. 29 And you warned them in order to turn them back to your law. Yet they acted presumptuously and did not obey your commandments, but sinned against your rules, which if a person does them, he shall live by them, and they turned a stubborn shoulder and stiffened their neck and would not obey. 30 Many years you bore with them and warned them by your Spirit through your prophets. Yet they would not give ear. Therefore you gave them into the hand of the peoples of the lands. 31 Nevertheless, in your great mercies you did not make an end of them or forsake them, for you are a gracious and merciful God.

32 "Now, therefore, our God, the great, the mighty, and the awesome God, who keeps covenant and steadfast love, let not all the hardship seem little to you that has come upon us, upon our kings, our princes, our priests, our prophets, our fathers, and all your people, since the time of the kings of Assyria until this day. 33 Yet you have been righteous in all that has come upon us, for you have dealt faithfully and we have acted wickedly. 34 Our kings, our princes, our priests, and our fathers have not kept your law or paid attention to your commandments and your warnings that you gave them. 35 Even in their own kingdom, and amid your great goodness that you gave them, and in the large and rich land that you set before them, they did not serve you or turn from their wicked works. 36 Behold, we are slaves this day; in the land that you gave to our fathers to enjoy its fruit and its good gifts, behold, we are slaves. 37 And its rich yield goes to the kings whom you have set over us because of our sins. They rule over our bodies and over our livestock as they please, and we are in great distress.

38  "Because of all this we make a firm covenant in writing; on the sealed document are the names of our princes, our Levites, and our priests.

A period of silence may follow.
The Apostles' Creed
I believe in God, the Father almighty,

creator of heaven and earth.

I believe in Jesus Christ, his only Son, our Lord.

He was conceived by the Holy Spirit

and born of the Virgin Mary.

He suffered under Pontius Pilate,

was crucified, died, and was buried.

He descended to the dead.

On the third day he rose again.

He ascended into heaven,

and is seated at the right hand of the Father.

He will come again to judge the living and the dead.

I believe in the Holy Spirit,

the holy catholic Church,

the communion of saints,

the forgiveness of sins,

the resurrection of the body,

and the life everlasting. Amen.
Intercessions
A hymn or canticle may be used.

Prayers may be offered for ourselves and others. It is appropriate that prayers of thanksgiving for the blessings of the day, and penitence for our sins, be included.
The Lord's Prayer
Our Father, who art in heaven,

hallowed be thy Name,

thy kingdom come,

thy will be done,

on earth as it is in heaven.

Give us this day our daily bread.

And forgive us our trespasses,

as we forgive those

who trespass against us.

And lead us not into temptation,

but deliver us from evil.

For thine is the kingdom,

and the power, and the glory,

for ever and ever. Amen.
The Collect
Lord Jesus, stay with us, for evening is at hand and the day is past; be our companion in the way, kindle our hearts, and awaken hope, that we may know you as you are revealed in Scripture and the breaking of bread. Grant this for the sake of your love. Amen.
Friday after the Ninth Sunday after Pentecost, or the Eighth Sunday after Trinity (Proper 12)
Almighty and everlasting God, you are always more ready to hear than we to pray, and to give more than we either desire or deserve: Pour down upon us the abundance of your mercy, forgiving us those things of which our conscience is afraid, and giving us those good things for which we are not worthy to ask, except through the merits and mediation of Jesus Christ our Savior; who lives and reigns with you and the Holy Spirit, one God, for ever and ever. Amen.
A COLLECT FOR FAITH
Lord Jesus Christ, by your death you took away the sting of death: Grant to us your servants so to follow in faith where you have led the way, that we may at length fall asleep peacefully in you and wake up in your likeness; for your tender mercies' sake. Amen.
---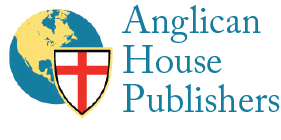 Praying in a group? Want to share your settings?
Share this link to open this screen using your currently configured settings. This can also be used to share your settings between different computers, tablets, or phones.
Copy link Copied!
Your feedback is welcomed
We welcome your feedback or feature requests. We also would appreciate if you report any rubric, calendar, or content errors.
Email us at feedback@dailyoffice2019.com
Post in our Facebook group
Get occasional email updates
Receive a very occasional email when a new feature is launched. We send an email only once every few months and will never share your information with anyone.
Privacy Policy