Family Prayer
in the Early Evening
Eve of The Second Sunday of Epiphany
Epiphanytide

These devotions follow the basic structure of the Daily Office of the Church and are particularly appropriate for families with young children.

The Reading and the Collect may be read by one person, and the other parts said in unison, or in some other convenient manner.

This devotion may be used before or after the evening meal.
Opening Sentence
How excellent is your mercy, O God!
The children of men shall take refuge under the shadow of your wings.
For with you is the well of life,
and in your light shall we see light.
PSALM 36:7, 9
Nations shall come to your light, and kings to the brightness of your rising.
ISAIAH 60:3
PHOS HILARON
O Gladsome Light
O gladsome light,
pure brightness of the everliving Father in heaven,*
O Jesus Christ, holy and blessed!
Now as we come to the setting of the sun,

and our eyes behold the vesper light,*

we sing your praises, O God: Father, Son, and Holy Spirit.

You are worthy at all times to be praised by happy voices,*

O Son of God, O Giver of Life,

and to be glorified through all the worlds.
A READING FROM HOLY SCRIPTURE
2 CORINTHIANS 4:5-6
For what we proclaim is not ourselves, but Jesus Christ as Lord, with ourselves as your servants for Jesus' sake. For God, who said, "Let light shine out of darkness," has shone in our hearts, to give the light of the knowledge of the glory of God in the face of Jesus Christ.
Jeremiah 14
Famine, Sword, and Pestilence
14 The word of the Lord that came to Jeremiah concerning the drought:

2 "Judah mourns,
    and her gates languish;
her people lament on the ground,
    and the cry of Jerusalem goes up.
3 Her nobles send their servants for water;
    they come to the cisterns;
they find no water;
    they return with their vessels empty;
they are ashamed and confounded
    and cover their heads.
4 Because of the ground that is dismayed,
    since there is no rain on the land,
the farmers are ashamed;
    they cover their heads.
5 Even the doe in the field forsakes her newborn fawn
    because there is no grass.
6 The wild donkeys stand on the bare heights;
    they pant for air like jackals;
their eyes fail
    because there is no vegetation.

7 "Though our iniquities testify against us,
    act, O Lord, for your name's sake;
for our backslidings are many;
    we have sinned against you.
8 O you hope of Israel,
    its savior in time of trouble,
why should you be like a stranger in the land,
    like a traveler who turns aside to tarry for a night?
9 Why should you be like a man confused,
    like a mighty warrior who cannot save?
Yet you, O Lord, are in the midst of us,
    and we are called by your name;
    do not leave us."

10 Thus says the Lord concerning this people:
"They have loved to wander thus;
    they have not restrained their feet;
therefore the Lord does not accept them;
    now he will remember their iniquity
    and punish their sins."

11 The Lord said to me: "Do not pray for the welfare of this people. 12 Though they fast, I will not hear their cry, and though they offer burnt offering and grain offering, I will not accept them. But I will consume them by the sword, by famine, and by pestilence."
Lying Prophets
13 Then I said: "Ah, Lord God, behold, the prophets say to them, 'You shall not see the sword, nor shall you have famine, but I will give you assured peace in this place.'" 14 And the Lord said to me: "The prophets are prophesying lies in my name. I did not send them, nor did I command them or speak to them. They are prophesying to you a lying vision, worthless divination, and the deceit of their own minds. 15 Therefore thus says the Lord concerning the prophets who prophesy in my name although I did not send them, and who say, 'Sword and famine shall not come upon this land': By sword and famine those prophets shall be consumed. 16 And the people to whom they prophesy shall be cast out in the streets of Jerusalem, victims of famine and sword, with none to bury them—them, their wives, their sons, and their daughters. For I will pour out their evil upon them.

17 "You shall say to them this word:
'Let my eyes run down with tears night and day,
    and let them not cease,
for the virgin daughter of my people is shattered with a great wound,
    with a very grievous blow.
18 If I go out into the field,
    behold, those pierced by the sword!
And if I enter the city,
    behold, the diseases of famine!
For both prophet and priest ply their trade through the land
    and have no knowledge.'"

19 Have you utterly rejected Judah?
    Does your soul loathe Zion?
Why have you struck us down
    so that there is no healing for us?
We looked for peace, but no good came;
    for a time of healing, but behold, terror.
20 We acknowledge our wickedness, O Lord,
    and the iniquity of our fathers,
    for we have sinned against you.
21 Do not spurn us, for your name's sake;
    do not dishonor your glorious throne;
    remember and do not break your covenant with us.
22 Are there any among the false gods of the nations that can bring rain?
    Or can the heavens give showers?
Are you not he, O Lord our God?
    We set our hope on you,
    for you do all these things.

A period of silence may follow.
The Apostles' Creed
I believe in God, the Father almighty,

creator of heaven and earth.

I believe in Jesus Christ, his only Son, our Lord.

He was conceived by the Holy Spirit

and born of the Virgin Mary.

He suffered under Pontius Pilate,

was crucified, died, and was buried.

He descended to the dead.

On the third day he rose again.

He ascended into heaven,

and is seated at the right hand of the Father.

He will come again to judge the living and the dead.

I believe in the Holy Spirit,

the holy catholic Church,

the communion of saints,

the forgiveness of sins,

the resurrection of the body,

and the life everlasting. Amen.
Intercessions
A hymn or canticle may be used.

Prayers may be offered for ourselves and others. It is appropriate that prayers of thanksgiving for the blessings of the day, and penitence for our sins, be included.
The Lord's Prayer
Our Father, who art in heaven,

hallowed be thy Name,

thy kingdom come,

thy will be done,

on earth as it is in heaven.

Give us this day our daily bread.

And forgive us our trespasses,

as we forgive those

who trespass against us.

And lead us not into temptation,

but deliver us from evil.

For thine is the kingdom,

and the power, and the glory,

for ever and ever. Amen.
The Collect
Lord Jesus, stay with us, for evening is at hand and the day is past; be our companion in the way, kindle our hearts, and awaken hope, that we may know you as you are revealed in Scripture and the breaking of bread. Grant this for the sake of your love. Amen.
Eve of The Second Sunday of Epiphany
Almighty God, whose Son our Savior Jesus Christ is the light of the world: Grant that your people, illumined by your Word and Sacraments, may shine with the radiance of Christ's glory, that he may be known, worshiped, and obeyed to the ends of the earth; through Jesus Christ our Lord, who with you and the Holy Spirit lives and reigns, one God, now and for ever. Amen.
A COLLECT FOR THE EVE OF WORSHIP
O God, the source of eternal light: Shed forth your unending day upon us who watch for you, that our lips may praise you, our lives may bless you, and our worship on the morrow give you glory; through Jesus Christ our Lord. Amen.
---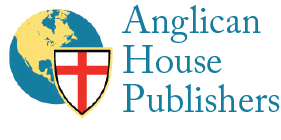 Praying in a group? Want to share your settings?
Share this link to open this screen using your currently configured settings. This can also be used to share your settings between different computers, tablets, or phones.
Copy link Copied!
Your feedback is welcomed
We welcome your feedback or feature requests. We also would appreciate if you report any rubric, calendar, or content errors.
Email us at feedback@dailyoffice2019.com
Post in our Facebook group
Get occasional email updates
Receive a very occasional email when a new feature is launched. We send an email only once every few months and will never share your information with anyone.
Privacy Policy