Family Prayer
in the Early Evening
The Second to Last Sunday of Epiphany: World Mission Sunday, or Sexagesima
Epiphanytide

These devotions follow the basic structure of the Daily Office of the Church and are particularly appropriate for families with young children.

The Reading and the Collect may be read by one person, and the other parts said in unison, or in some other convenient manner.

This devotion may be used before or after the evening meal.
Opening Sentence
How excellent is your mercy, O God!
The children of men shall take refuge under the shadow of your wings.
For with you is the well of life,
and in your light shall we see light.
PSALM 36:7, 9
Nations shall come to your light, and kings to the brightness of your rising.
ISAIAH 60:3
PHOS HILARON
O Gladsome Light
O gladsome light,
pure brightness of the everliving Father in heaven,*
O Jesus Christ, holy and blessed!
Now as we come to the setting of the sun,

and our eyes behold the vesper light,*

we sing your praises, O God: Father, Son, and Holy Spirit.

You are worthy at all times to be praised by happy voices,*

O Son of God, O Giver of Life,

and to be glorified through all the worlds.
A READING FROM HOLY SCRIPTURE
2 CORINTHIANS 4:5-6
For what we proclaim is not ourselves, but Jesus Christ as Lord, with ourselves as your servants for Jesus' sake. For God, who said, "Let light shine out of darkness," has shone in our hearts, to give the light of the knowledge of the glory of God in the face of Jesus Christ.
Jeremiah 50:1-20, 33-40
Judgment on Babylon
50 The word that the Lord spoke concerning Babylon, concerning the land of the Chaldeans, by Jeremiah the prophet:

2 "Declare among the nations and proclaim,
    set up a banner and proclaim,
    conceal it not, and say:
'Babylon is taken,
    Bel is put to shame,
    Merodach is dismayed.
Her images are put to shame,
    her idols are dismayed.'

3 "For out of the north a nation has come up against her, which shall make her land a desolation, and none shall dwell in it; both man and beast shall flee away.

4 "In those days and in that time, declares the Lord, the people of Israel and the people of Judah shall come together, weeping as they come, and they shall seek the Lord their God. 5 They shall ask the way to Zion, with faces turned toward it, saying, 'Come, let us join ourselves to the Lord in an everlasting covenant that will never be forgotten.'

6 "My people have been lost sheep. Their shepherds have led them astray, turning them away on the mountains. From mountain to hill they have gone. They have forgotten their fold. 7 All who found them have devoured them, and their enemies have said, 'We are not guilty, for they have sinned against the Lord, their habitation of righteousness, the Lord, the hope of their fathers.'

8 "Flee from the midst of Babylon, and go out of the land of the Chaldeans, and be as male goats before the flock. 9 For behold, I am stirring up and bringing against Babylon a gathering of great nations, from the north country. And they shall array themselves against her. From there she shall be taken. Their arrows are like a skilled warrior who does not return empty-handed. 10 Chaldea shall be plundered; all who plunder her shall be sated, declares the Lord.

11 "Though you rejoice, though you exult,
    O plunderers of my heritage,
though you frolic like a heifer in the pasture,
    and neigh like stallions,
12 your mother shall be utterly shamed,
    and she who bore you shall be disgraced.
Behold, she shall be the last of the nations,
    a wilderness, a dry land, and a desert.
13 Because of the wrath of the Lord she shall not be inhabited
    but shall be an utter desolation;
everyone who passes by Babylon shall be appalled,
    and hiss because of all her wounds.
14 Set yourselves in array against Babylon all around,
    all you who bend the bow;
shoot at her, spare no arrows,
    for she has sinned against the Lord.
15 Raise a shout against her all around;
    she has surrendered;
her bulwarks have fallen;
    her walls are thrown down.
For this is the vengeance of the Lord:
    take vengeance on her;
    do to her as she has done.
16 Cut off from Babylon the sower,
    and the one who handles the sickle in time of harvest;
because of the sword of the oppressor,
    every one shall turn to his own people,
    and every one shall flee to his own land.

17 "Israel is a hunted sheep driven away by lions. First the king of Assyria devoured him, and now at last Nebuchadnezzar king of Babylon has gnawed his bones. 18 Therefore, thus says the Lord of hosts, the God of Israel: Behold, I am bringing punishment on the king of Babylon and his land, as I punished the king of Assyria. 19 I will restore Israel to his pasture, and he shall feed on Carmel and in Bashan, and his desire shall be satisfied on the hills of Ephraim and in Gilead. 20 In those days and in that time, declares the Lord, iniquity shall be sought in Israel, and there shall be none, and sin in Judah, and none shall be found, for I will pardon those whom I leave as a remnant.

33 "Thus says the Lord of hosts: The people of Israel are oppressed, and the people of Judah with them. All who took them captive have held them fast; they refuse to let them go. 34 Their Redeemer is strong; the Lord of hosts is his name. He will surely plead their cause, that he may give rest to the earth, but unrest to the inhabitants of Babylon.

35 "A sword against the Chaldeans, declares the Lord,
    and against the inhabitants of Babylon,
    and against her officials and her wise men!
36 A sword against the diviners,
    that they may become fools!
A sword against her warriors,
    that they may be destroyed!
37 A sword against her horses and against her chariots,
    and against all the foreign troops in her midst,
    that they may become women!
A sword against all her treasures,
    that they may be plundered!
38 A drought against her waters,
    that they may be dried up!
For it is a land of images,
    and they are mad over idols.

39 "Therefore wild beasts shall dwell with hyenas in Babylon, and ostriches shall dwell in her. She shall never again have people, nor be inhabited for all generations. 40 As when God overthrew Sodom and Gomorrah and their neighboring cities, declares the Lord, so no man shall dwell there, and no son of man shall sojourn in her.

A period of silence may follow.
The Apostles' Creed
I believe in God, the Father almighty,

creator of heaven and earth.

I believe in Jesus Christ, his only Son, our Lord.

He was conceived by the Holy Spirit

and born of the Virgin Mary.

He suffered under Pontius Pilate,

was crucified, died, and was buried.

He descended to the dead.

On the third day he rose again.

He ascended into heaven,

and is seated at the right hand of the Father.

He will come again to judge the living and the dead.

I believe in the Holy Spirit,

the holy catholic Church,

the communion of saints,

the forgiveness of sins,

the resurrection of the body,

and the life everlasting. Amen.
Intercessions
A hymn or canticle may be used.

Prayers may be offered for ourselves and others. It is appropriate that prayers of thanksgiving for the blessings of the day, and penitence for our sins, be included.
The Lord's Prayer
Our Father, who art in heaven,

hallowed be thy Name,

thy kingdom come,

thy will be done,

on earth as it is in heaven.

Give us this day our daily bread.

And forgive us our trespasses,

as we forgive those

who trespass against us.

And lead us not into temptation,

but deliver us from evil.

For thine is the kingdom,

and the power, and the glory,

for ever and ever. Amen.
The Collect
Lord Jesus, stay with us, for evening is at hand and the day is past; be our companion in the way, kindle our hearts, and awaken hope, that we may know you as you are revealed in Scripture and the breaking of bread. Grant this for the sake of your love. Amen.
The Second to Last Sunday of Epiphany: World Mission Sunday, or Sexagesima
Almighty God, through the outpouring of the Holy Spirit, you revealed the way of eternal life to every race and nation: Pour out this gift anew, that by the preaching of the Gospel your salvation may reach to the ends of the earth; through Jesus Christ our Lord, who lives and reigns with you, in the unity of the Holy Spirit, one God, for ever and ever. Amen.
A COLLECT FOR RESURRECTION HOPE
Lord God, whose Son our Savior Jesus Christ triumphed over the powers of death and prepared for us our place in the new Jerusalem: Grant that we, who have this day given thanks for his resurrection, may praise you in that City of which he is the light, and where he lives and reigns for ever and ever. Amen.
---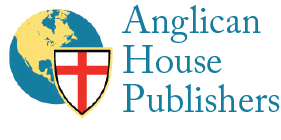 Praying in a group? Want to share your settings?
Share this link to open this screen using your currently configured settings. This can also be used to share your settings between different computers, tablets, or phones.
Copy link Copied!
Your feedback is welcomed
We welcome your feedback or feature requests. We also would appreciate if you report any rubric, calendar, or content errors.
Email us at feedback@dailyoffice2019.com
Post in our Facebook group
Get occasional email updates
Receive a very occasional email when a new feature is launched. We send an email only once every few months and will never share your information with anyone.
Privacy Policy