Family Prayer
At Midday

These devotions follow the basic structure of the Daily Office of the Church and are particularly appropriate for families with young children.

The Reading and the Collect may be read by one person, and the other parts said in unison, or in some other convenient manner.
Opening Sentence
Blessed be the God and Father of our Lord Jesus Christ, who has blessed us in Christ with every spiritual blessing in the heavenly places.
EPHESIANS 1:3
Turn your face from my sins, and blot out all my misdeeds.
PSALM 51:9
The Psalm
Psalm 113:1-4
Laudate, pueri
1 Praise the Lord. Sing praises, you servants of the Lord;*
O praise the Name of the Lord.
2 Blessed be the Name of the Lord,*
from this time forth for evermore.
3 The Lord's Name be praised*
from the rising up of the sun to the going down of the same.
4 The Lord is high above all nations,*
and his glory above the heavens.
Glory be to the Father, and to the Son, and to the Holy Spirit; *
as it was in the beginning, is now, and ever shall be, world without end. Amen.
A READING FROM HOLY SCRIPTURE
PHILIPPIANS 4:6-7
Do not be anxious about anything, but in everything by prayer and supplication with thanksgiving let your requests be made known to God. And the peace of God, which surpasses all understanding, will guard your hearts and your minds in Christ Jesus.
Mark 2:1-22
Jesus Heals a Paralytic
2 And when he returned to Capernaum after some days, it was reported that he was at home. 2 And many were gathered together, so that there was no more room, not even at the door. And he was preaching the word to them. 3 And they came, bringing to him a paralytic carried by four men. 4 And when they could not get near him because of the crowd, they removed the roof above him, and when they had made an opening, they let down the bed on which the paralytic lay. 5 And when Jesus saw their faith, he said to the paralytic, "Son, your sins are forgiven." 6 Now some of the scribes were sitting there, questioning in their hearts, 7 "Why does this man speak like that? He is blaspheming! Who can forgive sins but God alone?" 8 And immediately Jesus, perceiving in his spirit that they thus questioned within themselves, said to them, "Why do you question these things in your hearts? 9 Which is easier, to say to the paralytic, 'Your sins are forgiven,' or to say, 'Rise, take up your bed and walk'? 10 But that you may know that the Son of Man has authority on earth to forgive sins"—he said to the paralytic— 11 "I say to you, rise, pick up your bed, and go home." 12 And he rose and immediately picked up his bed and went out before them all, so that they were all amazed and glorified God, saying, "We never saw anything like this!"
Jesus Calls Levi
13 He went out again beside the sea, and all the crowd was coming to him, and he was teaching them. 14 And as he passed by, he saw Levi the son of Alphaeus sitting at the tax booth, and he said to him, "Follow me." And he rose and followed him.
15 And as he reclined at table in his house, many tax collectors and sinners were reclining with Jesus and his disciples, for there were many who followed him. 16 And the scribes of the Pharisees, when they saw that he was eating with sinners and tax collectors, said to his disciples, "Why does he eat with tax collectors and sinners?" 17 And when Jesus heard it, he said to them, "Those who are well have no need of a physician, but those who are sick. I came not to call the righteous, but sinners."
A Question About Fasting
18 Now John's disciples and the Pharisees were fasting. And people came and said to him, "Why do John's disciples and the disciples of the Pharisees fast, but your disciples do not fast?" 19 And Jesus said to them, "Can the wedding guests fast while the bridegroom is with them? As long as they have the bridegroom with them, they cannot fast. 20 The days will come when the bridegroom is taken away from them, and then they will fast in that day. 21 No one sews a piece of unshrunk cloth on an old garment. If he does, the patch tears away from it, the new from the old, and a worse tear is made. 22 And no one puts new wine into old wineskins. If he does, the wine will burst the skins—and the wine is destroyed, and so are the skins. But new wine is for fresh wineskins."
A period of silence may follow.
Intercessions
Prayers may be offered for ourselves and others.
The Lord's Prayer
Our Father, who art in heaven,
hallowed be thy Name,
thy kingdom come,
thy will be done,
on earth as it is in heaven.
Give us this day our daily bread.
And forgive us our trespasses,
as we forgive those
who trespass against us.
And lead us not into temptation,
but deliver us from evil.
For thine is the kingdom,
and the power, and the glory,
for ever and ever. Amen.
The Collect
Blessed Savior, at this hour you hung upon the Cross, stretching out your loving arms: Grant that all the peoples of the earth may look to you and be saved; for your tender mercies' sake. Amen.
Thursday after the Fifth Sunday in Lent: Passion Sunday
Almighty God, you alone can bring into order the unruly wills and affections of sinners: Grant your people grace to love what you command and desire what you promise; that, among the swift and varied changes of this world, our hearts may surely there be fixed where true joys are to be found; through Jesus Christ our Lord, who lives and reigns with you and the Holy Spirit, one God, now and for ever. Amen.
Almighty Savior, who at mid-day called your servant Saint Paul to be an apostle to the Gentiles: We pray you to illumine the world with the radiance of your glory, that all nations may come and worship you; for you live and reign with the Father and the Holy Spirit, one God, for ever and ever. Amen.
---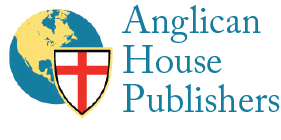 Praying in a group? Want to share your settings?
Share this link to open this screen using your currently configured settings. This can also be used to share your settings between different computers, tablets, or phones.
Copy link Copied!
Your feedback is welcomed
We welcome your feedback or feature requests. We also would appreciate if you report any rubric, calendar, or content errors.
Email us at feedback@dailyoffice2019.com
Post in our Facebook group
Get occasional email updates
Receive a very occasional email when a new feature is launched. We send an email only once every few months and will never share your information with anyone.
Privacy Policy