Family Prayer
At Midday

These devotions follow the basic structure of the Daily Office of the Church and are particularly appropriate for families with young children.

The Reading and the Collect may be read by one person, and the other parts said in unison, or in some other convenient manner.
Opening Sentence
Blessed be the God and Father of our Lord Jesus Christ, who has blessed us in Christ with every spiritual blessing in the heavenly places.
EPHESIANS 1:3
If then you have been raised with Christ, seek the things that are above, where Christ is, seated at the right hand of God.
COLOSSIANS 3:1
The Psalm
Psalm 113:1-4
Laudate, pueri
1 Praise the Lord. Sing praises, you servants of the Lord;*
O praise the Name of the Lord.
2 Blessed be the Name of the Lord,*
from this time forth for evermore.
3 The Lord's Name be praised*
from the rising up of the sun to the going down of the same.
4 The Lord is high above all nations,*
and his glory above the heavens.
Glory be to the Father, and to the Son, and to the Holy Spirit; *
as it was in the beginning, is now, and ever shall be, world without end. Amen.
A READING FROM HOLY SCRIPTURE
JOHN 15:4-5
Abide in me, and I in you. As the branch cannot bear fruit by itself, unless it abides in the vine, neither can you, unless you abide in me. I am the vine; you are the branches. Whoever abides in me and I in him, he it is that bears much fruit, for apart from me you can do nothing.
Mark 15
Jesus Delivered to Pilate
15 And as soon as it was morning, the chief priests held a consultation with the elders and scribes and the whole council. And they bound Jesus and led him away and delivered him over to Pilate. 2 And Pilate asked him, "Are you the King of the Jews?" And he answered him, "You have said so." 3 And the chief priests accused him of many things. 4 And Pilate again asked him, "Have you no answer to make? See how many charges they bring against you." 5 But Jesus made no further answer, so that Pilate was amazed.
Pilate Delivers Jesus to Be Crucified
6 Now at the feast he used to release for them one prisoner for whom they asked. 7 And among the rebels in prison, who had committed murder in the insurrection, there was a man called Barabbas. 8 And the crowd came up and began to ask Pilate to do as he usually did for them. 9 And he answered them, saying, "Do you want me to release for you the King of the Jews?" 10 For he perceived that it was out of envy that the chief priests had delivered him up. 11 But the chief priests stirred up the crowd to have him release for them Barabbas instead. 12 And Pilate again said to them, "Then what shall I do with the man you call the King of the Jews?" 13 And they cried out again, "Crucify him." 14 And Pilate said to them, "Why? What evil has he done?" But they shouted all the more, "Crucify him." 15 So Pilate, wishing to satisfy the crowd, released for them Barabbas, and having scourged Jesus, he delivered him to be crucified.
Jesus Is Mocked
16 And the soldiers led him away inside the palace (that is, the governor's headquarters), and they called together the whole battalion. 17 And they clothed him in a purple cloak, and twisting together a crown of thorns, they put it on him. 18 And they began to salute him, "Hail, King of the Jews!" 19 And they were striking his head with a reed and spitting on him and kneeling down in homage to him. 20 And when they had mocked him, they stripped him of the purple cloak and put his own clothes on him. And they led him out to crucify him.
The Crucifixion
21 And they compelled a passerby, Simon of Cyrene, who was coming in from the country, the father of Alexander and Rufus, to carry his cross. 22 And they brought him to the place called Golgotha (which means Place of a Skull). 23 And they offered him wine mixed with myrrh, but he did not take it. 24 And they crucified him and divided his garments among them, casting lots for them, to decide what each should take. 25 And it was the third hour when they crucified him. 26 And the inscription of the charge against him read, "The King of the Jews." 27 And with him they crucified two robbers, one on his right and one on his left. 29 And those who passed by derided him, wagging their heads and saying, "Aha! You who would destroy the temple and rebuild it in three days, 30 save yourself, and come down from the cross!" 31 So also the chief priests with the scribes mocked him to one another, saying, "He saved others; he cannot save himself. 32 Let the Christ, the King of Israel, come down now from the cross that we may see and believe." Those who were crucified with him also reviled him.
The Death of Jesus
33 And when the sixth hour had come, there was darkness over the whole land until the ninth hour. 34 And at the ninth hour Jesus cried with a loud voice, "Eloi, Eloi, lema sabachthani?" which means, "My God, my God, why have you forsaken me?" 35 And some of the bystanders hearing it said, "Behold, he is calling Elijah." 36 And someone ran and filled a sponge with sour wine, put it on a reed and gave it to him to drink, saying, "Wait, let us see whether Elijah will come to take him down." 37 And Jesus uttered a loud cry and breathed his last. 38 And the curtain of the temple was torn in two, from top to bottom. 39 And when the centurion, who stood facing him, saw that in this way he breathed his last, he said, "Truly this man was the Son of God!"
40 There were also women looking on from a distance, among whom were Mary Magdalene, and Mary the mother of James the younger and of Joses, and Salome. 41 When he was in Galilee, they followed him and ministered to him, and there were also many other women who came up with him to Jerusalem.
Jesus Is Buried
42 And when evening had come, since it was the day of Preparation, that is, the day before the Sabbath, 43 Joseph of Arimathea, a respected member of the council, who was also himself looking for the kingdom of God, took courage and went to Pilate and asked for the body of Jesus. 44 Pilate was surprised to hear that he should have already died. And summoning the centurion, he asked him whether he was already dead. 45 And when he learned from the centurion that he was dead, he granted the corpse to Joseph. 46 And Joseph bought a linen shroud, and taking him down, wrapped him in the linen shroud and laid him in a tomb that had been cut out of the rock. And he rolled a stone against the entrance of the tomb. 47 Mary Magdalene and Mary the mother of Joses saw where he was laid.
A period of silence may follow.
Intercessions
Prayers may be offered for ourselves and others.
The Lord's Prayer
Our Father, who art in heaven,
hallowed be thy Name,
thy kingdom come,
thy will be done,
on earth as it is in heaven.
Give us this day our daily bread.
And forgive us our trespasses,
as we forgive those
who trespass against us.
And lead us not into temptation,
but deliver us from evil.
For thine is the kingdom,
and the power, and the glory,
for ever and ever. Amen.
The Collect
Blessed Savior, at this hour you hung upon the Cross, stretching out your loving arms: Grant that all the peoples of the earth may look to you and be saved; for your tender mercies' sake. Amen.
Mark the Evangelist
Almighty God, by the hand of Mark the evangelist you have given to your Church the Gospel of Jesus Christ: We thank you for his witness, and pray that you will give us grace to know the truth, and not to be carried about by every wind of false doctrine, that we may know Jesus Christ as our Lord and Savior; who lives and reigns with you and the Holy Spirit, one God, for ever and ever. Amen.
Father of all mercies, you revealed your boundless compassion to your apostle Saint Peter in a three-fold vision: Forgive our unbelief, we pray, and so strengthen our hearts and enkindle our zeal, that we may fervently desire the salvation of all people, and diligently labor in the extension of your kingdom; through him who gave himself for the life of the world, your Son our Savior Jesus Christ. Amen.
---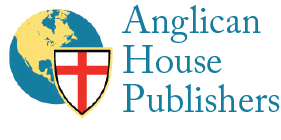 Praying in a group? Want to share your settings?
Share this link to open this screen using your currently configured settings. This can also be used to share your settings between different computers, tablets, or phones.
Copy link Copied!
Your feedback is welcomed
We welcome your feedback or feature requests. We also would appreciate if you report any rubric, calendar, or content errors.
Email us at feedback@dailyoffice2019.com
Post in our Facebook group
Get occasional email updates
Receive a very occasional email when a new feature is launched. We send an email only once every few months and will never share your information with anyone.
Privacy Policy