Family Prayer
At Midday
Wednesday after the Fifth Sunday of Easter
Eastertide

These devotions follow the basic structure of the Daily Office of the Church and are particularly appropriate for families with young children.

The Reading and the Collect may be read by one person, and the other parts said in unison, or in some other convenient manner.
Opening Sentence
Blessed be the God and Father of our Lord Jesus Christ, who has blessed us in Christ with every spiritual blessing in the heavenly places.
EPHESIANS 1:3
If then you have been raised with Christ, seek the things that are above, where Christ is, seated at the right hand of God.
COLOSSIANS 3:1
The Psalm
Psalm 113:1-4
Laudate, pueri
1 Praise the Lord. Sing praises, you servants of the Lord;*
O praise the Name of the Lord.
2 Blessed be the Name of the Lord,*
from this time forth for evermore.
3 The Lord's Name be praised*
from the rising up of the sun to the going down of the same.
4 The Lord is high above all nations,*
and his glory above the heavens.
Glory be to the Father, and to the Son, and to the Holy Spirit; *
as it was in the beginning, is now, and ever shall be, world without end. Amen.
A READING FROM HOLY SCRIPTURE
JOHN 15:4-5
Abide in me, and I in you. As the branch cannot bear fruit by itself, unless it abides in the vine, neither can you, unless you abide in me. I am the vine; you are the branches. Whoever abides in me and I in him, he it is that bears much fruit, for apart from me you can do nothing.
Luke 8:1-21
Women Accompanying Jesus
8 Soon afterward he went on through cities and villages, proclaiming and bringing the good news of the kingdom of God. And the twelve were with him, 2 and also some women who had been healed of evil spirits and infirmities: Mary, called Magdalene, from whom seven demons had gone out, 3 and Joanna, the wife of Chuza, Herod's household manager, and Susanna, and many others, who provided for them out of their means.
The Parable of the Sower
4 And when a great crowd was gathering and people from town after town came to him, he said in a parable, 5 "A sower went out to sow his seed. And as he sowed, some fell along the path and was trampled underfoot, and the birds of the air devoured it. 6 And some fell on the rock, and as it grew up, it withered away, because it had no moisture. 7 And some fell among thorns, and the thorns grew up with it and choked it. 8 And some fell into good soil and grew and yielded a hundredfold." As he said these things, he called out, "He who has ears to hear, let him hear."
The Purpose of the Parables
9 And when his disciples asked him what this parable meant, 10 he said, "To you it has been given to know the secrets of the kingdom of God, but for others they are in parables, so that 'seeing they may not see, and hearing they may not understand.' 11 Now the parable is this: The seed is the word of God. 12 The ones along the path are those who have heard; then the devil comes and takes away the word from their hearts, so that they may not believe and be saved. 13 And the ones on the rock are those who, when they hear the word, receive it with joy. But these have no root; they believe for a while, and in time of testing fall away. 14 And as for what fell among the thorns, they are those who hear, but as they go on their way they are choked by the cares and riches and pleasures of life, and their fruit does not mature. 15 As for that in the good soil, they are those who, hearing the word, hold it fast in an honest and good heart, and bear fruit with patience.
A Lamp Under a Jar
16 "No one after lighting a lamp covers it with a jar or puts it under a bed, but puts it on a stand, so that those who enter may see the light. 17 For nothing is hidden that will not be made manifest, nor is anything secret that will not be known and come to light. 18 Take care then how you hear, for to the one who has, more will be given, and from the one who has not, even what he thinks that he has will be taken away."
Jesus' Mother and Brothers
19 Then his mother and his brothers came to him, but they could not reach him because of the crowd. 20 And he was told, "Your mother and your brothers are standing outside, desiring to see you." 21 But he answered them, "My mother and my brothers are those who hear the word of God and do it."
A period of silence may follow.
Intercessions
Prayers may be offered for ourselves and others.
The Lord's Prayer
Our Father, who art in heaven,
hallowed be thy Name,
thy kingdom come,
thy will be done,
on earth as it is in heaven.
Give us this day our daily bread.
And forgive us our trespasses,
as we forgive those
who trespass against us.
And lead us not into temptation,
but deliver us from evil.
For thine is the kingdom,
and the power, and the glory,
for ever and ever. Amen.
The Collect
Blessed Savior, at this hour you hung upon the Cross, stretching out your loving arms: Grant that all the peoples of the earth may look to you and be saved; for your tender mercies' sake. Amen.
Wednesday after the Fifth Sunday of Easter
Almighty God, whom truly to know is everlasting life: Grant us so perfectly to know your Son Jesus Christ to be the way, the truth, and the life, that we may steadfastly follow his steps in the way that leads to eternal glory; through Jesus Christ your Son our Lord, who lives and reigns with you, in the unity of the Holy Spirit, one God, for ever and ever. Amen.
Blessed Savior, at this hour you hung upon the Cross, stretching out your loving arms: Grant that all the peoples of the earth may look to you and be saved; for your tender mercies' sake. Amen.
---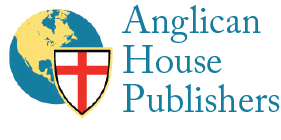 Praying in a group? Want to share your settings?
Share this link to open this screen using your currently configured settings. This can also be used to share your settings between different computers, tablets, or phones.
Copy link Copied!
Your feedback is welcomed
We welcome your feedback or feature requests. We also would appreciate if you report any rubric, calendar, or content errors.
Email us at feedback@dailyoffice2019.com
Post in our Facebook group
Get occasional email updates
Receive a very occasional email when a new feature is launched. We send an email only once every few months and will never share your information with anyone.
Privacy Policy