Family Prayer
At Midday

These devotions follow the basic structure of the Daily Office of the Church and are particularly appropriate for families with young children.

The Reading and the Collect may be read by one person, and the other parts said in unison, or in some other convenient manner.
Opening Sentence
Blessed be the God and Father of our Lord Jesus Christ, who has blessed us in Christ with every spiritual blessing in the heavenly places.
EPHESIANS 1:3
Let the words of my mouth and the meditation of my heart be always acceptable in your sight, O Lord, my rock and my redeemer.
PSALM 19:14
The Psalm
Psalm 113:1-4
Laudate, pueri
1 Praise the Lord. Sing praises, you servants of the Lord;*
O praise the Name of the Lord.
2 Blessed be the Name of the Lord,*
from this time forth for evermore.
3 The Lord's Name be praised*
from the rising up of the sun to the going down of the same.
4 The Lord is high above all nations,*
and his glory above the heavens.
Glory be to the Father, and to the Son, and to the Holy Spirit; *
as it was in the beginning, is now, and ever shall be, world without end. Amen.
A READING FROM HOLY SCRIPTURE
PHILIPPIANS 4:6-7
Do not be anxious about anything, but in everything by prayer and supplication with thanksgiving let your requests be made known to God. And the peace of God, which surpasses all understanding, will guard your hearts and your minds in Christ Jesus.
Luke 22:1-38
The Plot to Kill Jesus
22 Now the Feast of Unleavened Bread drew near, which is called the Passover. 2 And the chief priests and the scribes were seeking how to put him to death, for they feared the people.
Judas to Betray Jesus
3 Then Satan entered into Judas called Iscariot, who was of the number of the twelve. 4 He went away and conferred with the chief priests and officers how he might betray him to them. 5 And they were glad, and agreed to give him money. 6 So he consented and sought an opportunity to betray him to them in the absence of a crowd.
The Passover with the Disciples
7 Then came the day of Unleavened Bread, on which the Passover lamb had to be sacrificed. 8 So Jesus sent Peter and John, saying, "Go and prepare the Passover for us, that we may eat it." 9 They said to him, "Where will you have us prepare it?" 10 He said to them, "Behold, when you have entered the city, a man carrying a jar of water will meet you. Follow him into the house that he enters 11 and tell the master of the house, 'The Teacher says to you, Where is the guest room, where I may eat the Passover with my disciples?' 12 And he will show you a large upper room furnished; prepare it there." 13 And they went and found it just as he had told them, and they prepared the Passover.
Institution of the Lord's Supper
14 And when the hour came, he reclined at table, and the apostles with him. 15 And he said to them, "I have earnestly desired to eat this Passover with you before I suffer. 16 For I tell you I will not eat it until it is fulfilled in the kingdom of God." 17 And he took a cup, and when he had given thanks he said, "Take this, and divide it among yourselves. 18 For I tell you that from now on I will not drink of the fruit of the vine until the kingdom of God comes." 19 And he took bread, and when he had given thanks, he broke it and gave it to them, saying, "This is my body, which is given for you. Do this in remembrance of me." 20 And likewise the cup after they had eaten, saying, "This cup that is poured out for you is the new covenant in my blood. 21 But behold, the hand of him who betrays me is with me on the table. 22 For the Son of Man goes as it has been determined, but woe to that man by whom he is betrayed!" 23 And they began to question one another, which of them it could be who was going to do this.
Who Is the Greatest?
24 A dispute also arose among them, as to which of them was to be regarded as the greatest. 25 And he said to them, "The kings of the Gentiles exercise lordship over them, and those in authority over them are called benefactors. 26 But not so with you. Rather, let the greatest among you become as the youngest, and the leader as one who serves. 27 For who is the greater, one who reclines at table or one who serves? Is it not the one who reclines at table? But I am among you as the one who serves.
28 "You are those who have stayed with me in my trials, 29 and I assign to you, as my Father assigned to me, a kingdom, 30 that you may eat and drink at my table in my kingdom and sit on thrones judging the twelve tribes of Israel.
Jesus Foretells Peter's Denial
31 "Simon, Simon, behold, Satan demanded to have you, that he might sift you like wheat, 32 but I have prayed for you that your faith may not fail. And when you have turned again, strengthen your brothers." 33 Peter said to him, "Lord, I am ready to go with you both to prison and to death." 34 Jesus said, "I tell you, Peter, the rooster will not crow this day, until you deny three times that you know me."
Scripture Must Be Fulfilled in Jesus
35 And he said to them, "When I sent you out with no moneybag or knapsack or sandals, did you lack anything?" They said, "Nothing." 36 He said to them, "But now let the one who has a moneybag take it, and likewise a knapsack. And let the one who has no sword sell his cloak and buy one. 37 For I tell you that this Scripture must be fulfilled in me: 'And he was numbered with the transgressors.' For what is written about me has its fulfillment." 38 And they said, "Look, Lord, here are two swords." And he said to them, "It is enough."
A period of silence may follow.
Intercessions
Prayers may be offered for ourselves and others.
The Lord's Prayer
Our Father, who art in heaven,
hallowed be thy Name,
thy kingdom come,
thy will be done,
on earth as it is in heaven.
Give us this day our daily bread.
And forgive us our trespasses,
as we forgive those
who trespass against us.
And lead us not into temptation,
but deliver us from evil.
For thine is the kingdom,
and the power, and the glory,
for ever and ever. Amen.
The Collect
Blessed Savior, at this hour you hung upon the Cross, stretching out your loving arms: Grant that all the peoples of the earth may look to you and be saved; for your tender mercies' sake. Amen.
Tuesday after Trinity Sunday
Grant, O Lord, that the course of this world may be so peaceably ordered by your providence, that your Church may joyfully serve you in quiet confidence and godly peace; through Jesus Christ our Lord, who lives and reigns with you and the Holy Spirit, one God, for ever and ever. Amen.
Pour your grace into our hearts, O Lord, that we who have known the incarnation of your Son Jesus Christ, announced by an angel to the Virgin Mary, may by his Cross and passion be brought to the glory of his resurrection; who lives and reigns with you, in the unity of the Holy Spirit, one God, now and for ever. Amen.
---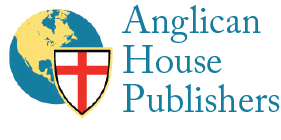 Praying in a group? Want to share your settings?
Share this link to open this screen using your currently configured settings. This can also be used to share your settings between different computers, tablets, or phones.
Copy link Copied!
Your feedback is welcomed
We welcome your feedback or feature requests. We also would appreciate if you report any rubric, calendar, or content errors.
Email us at feedback@dailyoffice2019.com
Post in our Facebook group
Get occasional email updates
Receive a very occasional email when a new feature is launched. We send an email only once every few months and will never share your information with anyone.
Privacy Policy