Family Prayer
At Midday

These devotions follow the basic structure of the Daily Office of the Church and are particularly appropriate for families with young children.

The Reading and the Collect may be read by one person, and the other parts said in unison, or in some other convenient manner.
Opening Sentence
Blessed be the God and Father of our Lord Jesus Christ, who has blessed us in Christ with every spiritual blessing in the heavenly places.
EPHESIANS 1:3
Fear not, for behold, I bring you good news of great joy that will be for all the people. For unto you is born this day in the city of David a Savior, who is Christ the Lord.
LUKE 2:10-11
The Psalm
Psalm 113:1-4
Laudate, pueri
1 Praise the Lord. Sing praises, you servants of the Lord;*
O praise the Name of the Lord.
2 Blessed be the Name of the Lord,*
from this time forth for evermore.
3 The Lord's Name be praised*
from the rising up of the sun to the going down of the same.
4 The Lord is high above all nations,*
and his glory above the heavens.
Glory be to the Father, and to the Son, and to the Holy Spirit; *
as it was in the beginning, is now, and ever shall be, world without end. Amen.
A READING FROM HOLY SCRIPTURE
JOHN 15:4-5
Abide in me, and I in you. As the branch cannot bear fruit by itself, unless it abides in the vine, neither can you, unless you abide in me. I am the vine; you are the branches. Whoever abides in me and I in him, he it is that bears much fruit, for apart from me you can do nothing.
Revelation 18
The Fall of Babylon
18 After this I saw another angel coming down from heaven, having great authority, and the earth was made bright with his glory. 2 And he called out with a mighty voice,
"Fallen, fallen is Babylon the great!
    She has become a dwelling place for demons,
a haunt for every unclean spirit,
    a haunt for every unclean bird,
    a haunt for every unclean and detestable beast.
3 For all nations have drunk
    the wine of the passion of her sexual immorality,
and the kings of the earth have committed immorality with her,
    and the merchants of the earth have grown rich from the power of her luxurious living."
4 Then I heard another voice from heaven saying,
"Come out of her, my people,
    lest you take part in her sins,
lest you share in her plagues;
5 for her sins are heaped high as heaven,
    and God has remembered her iniquities.
6 Pay her back as she herself has paid back others,
    and repay her double for her deeds;
    mix a double portion for her in the cup she mixed.
7 As she glorified herself and lived in luxury,
    so give her a like measure of torment and mourning,
since in her heart she says,
    'I sit as a queen,
I am no widow,
    and mourning I shall never see.'
8 For this reason her plagues will come in a single day,
    death and mourning and famine,
and she will be burned up with fire;
    for mighty is the Lord God who has judged her."
9 And the kings of the earth, who committed sexual immorality and lived in luxury with her, will weep and wail over her when they see the smoke of her burning. 10 They will stand far off, in fear of her torment, and say,
"Alas! Alas! You great city,
    you mighty city, Babylon!
For in a single hour your judgment has come."
11 And the merchants of the earth weep and mourn for her, since no one buys their cargo anymore, 12 cargo of gold, silver, jewels, pearls, fine linen, purple cloth, silk, scarlet cloth, all kinds of scented wood, all kinds of articles of ivory, all kinds of articles of costly wood, bronze, iron and marble, 13 cinnamon, spice, incense, myrrh, frankincense, wine, oil, fine flour, wheat, cattle and sheep, horses and chariots, and slaves, that is, human souls.
14 "The fruit for which your soul longed
    has gone from you,
and all your delicacies and your splendors
    are lost to you,
    never to be found again!"
15 The merchants of these wares, who gained wealth from her, will stand far off, in fear of her torment, weeping and mourning aloud,
16 "Alas, alas, for the great city
    that was clothed in fine linen,
        in purple and scarlet,
    adorned with gold,
        with jewels, and with pearls!
17 For in a single hour all this wealth has been laid waste."
And all shipmasters and seafaring men, sailors and all whose trade is on the sea, stood far off 18 and cried out as they saw the smoke of her burning,
"What city was like the great city?"
19 And they threw dust on their heads as they wept and mourned, crying out,
"Alas, alas, for the great city
    where all who had ships at sea
    grew rich by her wealth!
For in a single hour she has been laid waste.
20 Rejoice over her, O heaven,
    and you saints and apostles and prophets,
for God has given judgment for you against her!"
21 Then a mighty angel took up a stone like a great millstone and threw it into the sea, saying,
"So will Babylon the great city be thrown down with violence,
    and will be found no more;
22 and the sound of harpists and musicians, of flute players and trumpeters,
    will be heard in you no more,
and a craftsman of any craft
    will be found in you no more,
and the sound of the mill
    will be heard in you no more,
23 and the light of a lamp
    will shine in you no more,
and the voice of bridegroom and bride
    will be heard in you no more,
for your merchants were the great ones of the earth,
    and all nations were deceived by your sorcery.
24 And in her was found the blood of prophets and of saints,
    and of all who have been slain on earth."
A period of silence may follow.
Intercessions
Prayers may be offered for ourselves and others.
The Lord's Prayer
Our Father, who art in heaven,
hallowed be thy Name,
thy kingdom come,
thy will be done,
on earth as it is in heaven.
Give us this day our daily bread.
And forgive us our trespasses,
as we forgive those
who trespass against us.
And lead us not into temptation,
but deliver us from evil.
For thine is the kingdom,
and the power, and the glory,
for ever and ever. Amen.
The Collect
Blessed Savior, at this hour you hung upon the Cross, stretching out your loving arms: Grant that all the peoples of the earth may look to you and be saved; for your tender mercies' sake. Amen.
The First Sunday of Christmas
Almighty God, you have poured upon us the new light of your incarnate Word: Grant that this light, kindled in our hearts, may shine forth in our lives; through Jesus Christ our Lord, who lives and reigns with you in the unity of the Holy Spirit, one God, now and for ever. Amen.
Almighty Savior, who at mid-day called your servant Saint Paul to be an apostle to the Gentiles: We pray you to illumine the world with the radiance of your glory, that all nations may come and worship you; for you live and reign with the Father and the Holy Spirit, one God, for ever and ever. Amen.
---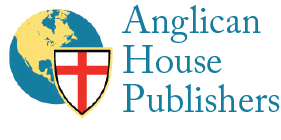 Praying in a group? Want to share your settings?
Share this link to open this screen using your currently configured settings. This can also be used to share your settings between different computers, tablets, or phones.
Copy link Copied!
Your feedback is welcomed
We welcome your feedback or feature requests. We also would appreciate if you report any rubric, calendar, or content errors.
Email us at feedback@dailyoffice2019.com
Post in our Facebook group
Get occasional email updates
Receive a very occasional email when a new feature is launched. We send an email only once every few months and will never share your information with anyone.
Privacy Policy