Family Prayer
At Midday

These devotions follow the basic structure of the Daily Office of the Church and are particularly appropriate for families with young children.

The Reading and the Collect may be read by one person, and the other parts said in unison, or in some other convenient manner.
Opening Sentence
Blessed be the God and Father of our Lord Jesus Christ, who has blessed us in Christ with every spiritual blessing in the heavenly places.
EPHESIANS 1:3
Turn your face from my sins, and blot out all my misdeeds.
PSALM 51:9
The Psalm
Psalm 113:1-4
Laudate, pueri
1 Praise the Lord. Sing praises, you servants of the Lord;*
O praise the Name of the Lord.
2 Blessed be the Name of the Lord,*
from this time forth for evermore.
3 The Lord's Name be praised*
from the rising up of the sun to the going down of the same.
4 The Lord is high above all nations,*
and his glory above the heavens.
Glory be to the Father, and to the Son, and to the Holy Spirit; *
as it was in the beginning, is now, and ever shall be, world without end. Amen.
A READING FROM HOLY SCRIPTURE
PHILIPPIANS 4:6-7
Do not be anxious about anything, but in everything by prayer and supplication with thanksgiving let your requests be made known to God. And the peace of God, which surpasses all understanding, will guard your hearts and your minds in Christ Jesus.
Matthew 23:13-39
13 "But woe to you, scribes and Pharisees, hypocrites! For you shut the kingdom of heaven in people's faces. For you neither enter yourselves nor allow those who would enter to go in. 15 Woe to you, scribes and Pharisees, hypocrites! For you travel across sea and land to make a single proselyte, and when he becomes a proselyte, you make him twice as much a child of hell as yourselves.
16 "Woe to you, blind guides, who say, 'If anyone swears by the temple, it is nothing, but if anyone swears by the gold of the temple, he is bound by his oath.' 17 You blind fools! For which is greater, the gold or the temple that has made the gold sacred? 18 And you say, 'If anyone swears by the altar, it is nothing, but if anyone swears by the gift that is on the altar, he is bound by his oath.' 19 You blind men! For which is greater, the gift or the altar that makes the gift sacred? 20 So whoever swears by the altar swears by it and by everything on it. 21 And whoever swears by the temple swears by it and by him who dwells in it. 22 And whoever swears by heaven swears by the throne of God and by him who sits upon it.
23 "Woe to you, scribes and Pharisees, hypocrites! For you tithe mint and dill and cumin, and have neglected the weightier matters of the law: justice and mercy and faithfulness. These you ought to have done, without neglecting the others. 24 You blind guides, straining out a gnat and swallowing a camel!
25 "Woe to you, scribes and Pharisees, hypocrites! For you clean the outside of the cup and the plate, but inside they are full of greed and self-indulgence. 26 You blind Pharisee! First clean the inside of the cup and the plate, that the outside also may be clean.
27 "Woe to you, scribes and Pharisees, hypocrites! For you are like whitewashed tombs, which outwardly appear beautiful, but within are full of dead people's bones and all uncleanness. 28 So you also outwardly appear righteous to others, but within you are full of hypocrisy and lawlessness.
29 "Woe to you, scribes and Pharisees, hypocrites! For you build the tombs of the prophets and decorate the monuments of the righteous, 30 saying, 'If we had lived in the days of our fathers, we would not have taken part with them in shedding the blood of the prophets.' 31 Thus you witness against yourselves that you are sons of those who murdered the prophets. 32 Fill up, then, the measure of your fathers. 33 You serpents, you brood of vipers, how are you to escape being sentenced to hell? 34 Therefore I send you prophets and wise men and scribes, some of whom you will kill and crucify, and some you will flog in your synagogues and persecute from town to town, 35 so that on you may come all the righteous blood shed on earth, from the blood of righteous Abel to the blood of Zechariah the son of Barachiah, whom you murdered between the sanctuary and the altar. 36 Truly, I say to you, all these things will come upon this generation.
Lament over Jerusalem
37 "O Jerusalem, Jerusalem, the city that kills the prophets and stones those who are sent to it! How often would I have gathered your children together as a hen gathers her brood under her wings, and you were not willing! 38 See, your house is left to you desolate. 39 For I tell you, you will not see me again, until you say, 'Blessed is he who comes in the name of the Lord.'"
A period of silence may follow.
Intercessions
Prayers may be offered for ourselves and others.
The Lord's Prayer
Our Father, who art in heaven,
hallowed be thy Name,
thy kingdom come,
thy will be done,
on earth as it is in heaven.
Give us this day our daily bread.
And forgive us our trespasses,
as we forgive those
who trespass against us.
And lead us not into temptation,
but deliver us from evil.
For thine is the kingdom,
and the power, and the glory,
for ever and ever. Amen.
The Collect
Blessed Savior, at this hour you hung upon the Cross, stretching out your loving arms: Grant that all the peoples of the earth may look to you and be saved; for your tender mercies' sake. Amen.
Eve of Joseph, Husband of the Virgin Mary and Guardian of Jesus
O God, who from the family of your servant David raised up Joseph to be the guardian of your incarnate Son and the husband of his virgin mother: Give us grace to imitate his uprightness of life and his obedience to your commands; through Jesus Christ our Lord, who lives and reigns with you and the Holy Spirit, one God, for ever and ever. Amen.
Almighty Savior, who at mid-day called your servant Saint Paul to be an apostle to the Gentiles: We pray you to illumine the world with the radiance of your glory, that all nations may come and worship you; for you live and reign with the Father and the Holy Spirit, one God, for ever and ever. Amen.
---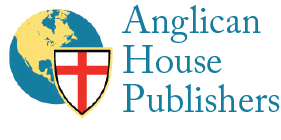 Praying in a group? Want to share your settings?
Share this link to open this screen using your currently configured settings. This can also be used to share your settings between different computers, tablets, or phones.
Copy link Copied!
Your feedback is welcomed
We welcome your feedback or feature requests. We also would appreciate if you report any rubric, calendar, or content errors.
Email us at feedback@dailyoffice2019.com
Post in our Facebook group
Get occasional email updates
Receive a very occasional email when a new feature is launched. We send an email only once every few months and will never share your information with anyone.
Privacy Policy