Family Prayer
At Midday
Saturday after the Sixth Sunday after Pentecost, or the Fifth Sunday after Trinity (Proper 9)
Season After Pentecost

These devotions follow the basic structure of the Daily Office of the Church and are particularly appropriate for families with young children.

The Reading and the Collect may be read by one person, and the other parts said in unison, or in some other convenient manner.
Opening Sentence
Blessed be the God and Father of our Lord Jesus Christ, who has blessed us in Christ with every spiritual blessing in the heavenly places.
EPHESIANS 1:3
The hour is coming, and is now here, when the true worshipers will worship the Father in spirit and truth, for the Father is seeking such people to worship him.
JOHN 4:23
The Psalm
Psalm 113:1-4
Laudate, pueri
1 Praise the Lord. Sing praises, you servants of the Lord;*
O praise the Name of the Lord.
2 Blessed be the Name of the Lord,*
from this time forth for evermore.
3 The Lord's Name be praised*
from the rising up of the sun to the going down of the same.
4 The Lord is high above all nations,*
and his glory above the heavens.
Glory be to the Father, and to the Son, and to the Holy Spirit; *
as it was in the beginning, is now, and ever shall be, world without end. Amen.
A READING FROM HOLY SCRIPTURE
PHILIPPIANS 4:6-7
Do not be anxious about anything, but in everything by prayer and supplication with thanksgiving let your requests be made known to God. And the peace of God, which surpasses all understanding, will guard your hearts and your minds in Christ Jesus.
I Corinthians 10
Warning Against Idolatry
10 For I do not want you to be unaware, brothers, that our fathers were all under the cloud, and all passed through the sea, 2 and all were baptized into Moses in the cloud and in the sea, 3 and all ate the same spiritual food, 4 and all drank the same spiritual drink. For they drank from the spiritual Rock that followed them, and the Rock was Christ. 5 Nevertheless, with most of them God was not pleased, for they were overthrown in the wilderness.
6 Now these things took place as examples for us, that we might not desire evil as they did. 7 Do not be idolaters as some of them were; as it is written, "The people sat down to eat and drink and rose up to play." 8 We must not indulge in sexual immorality as some of them did, and twenty-three thousand fell in a single day. 9 We must not put Christ to the test, as some of them did and were destroyed by serpents, 10 nor grumble, as some of them did and were destroyed by the Destroyer. 11 Now these things happened to them as an example, but they were written down for our instruction, on whom the end of the ages has come. 12 Therefore let anyone who thinks that he stands take heed lest he fall. 13 No temptation has overtaken you that is not common to man. God is faithful, and he will not let you be tempted beyond your ability, but with the temptation he will also provide the way of escape, that you may be able to endure it.
14 Therefore, my beloved, flee from idolatry. 15 I speak as to sensible people; judge for yourselves what I say. 16 The cup of blessing that we bless, is it not a participation in the blood of Christ? The bread that we break, is it not a participation in the body of Christ? 17 Because there is one bread, we who are many are one body, for we all partake of the one bread. 18 Consider the people of Israel: are not those who eat the sacrifices participants in the altar? 19 What do I imply then? That food offered to idols is anything, or that an idol is anything? 20 No, I imply that what pagans sacrifice they offer to demons and not to God. I do not want you to be participants with demons. 21 You cannot drink the cup of the Lord and the cup of demons. You cannot partake of the table of the Lord and the table of demons. 22 Shall we provoke the Lord to jealousy? Are we stronger than he?
Do All to the Glory of God
23 "All things are lawful," but not all things are helpful. "All things are lawful," but not all things build up. 24 Let no one seek his own good, but the good of his neighbor. 25 Eat whatever is sold in the meat market without raising any question on the ground of conscience. 26 For "the earth is the Lord's, and the fullness thereof." 27 If one of the unbelievers invites you to dinner and you are disposed to go, eat whatever is set before you without raising any question on the ground of conscience. 28 But if someone says to you, "This has been offered in sacrifice," then do not eat it, for the sake of the one who informed you, and for the sake of conscience— 29 I do not mean your conscience, but his. For why should my liberty be determined by someone else's conscience? 30 If I partake with thankfulness, why am I denounced because of that for which I give thanks?
31 So, whether you eat or drink, or whatever you do, do all to the glory of God. 32 Give no offense to Jews or to Greeks or to the church of God, 33 just as I try to please everyone in everything I do, not seeking my own advantage, but that of many, that they may be saved.
A period of silence may follow.
Intercessions
Prayers may be offered for ourselves and others.
The Lord's Prayer
Our Father, who art in heaven,
hallowed be thy Name,
thy kingdom come,
thy will be done,
on earth as it is in heaven.
Give us this day our daily bread.
And forgive us our trespasses,
as we forgive those
who trespass against us.
And lead us not into temptation,
but deliver us from evil.
For thine is the kingdom,
and the power, and the glory,
for ever and ever. Amen.
The Collect
Blessed Savior, at this hour you hung upon the Cross, stretching out your loving arms: Grant that all the peoples of the earth may look to you and be saved; for your tender mercies' sake. Amen.
Eve of The Seventh Sunday after Pentecost, or the Sixth Sunday after Trinity (Proper 10)
Let your merciful ears, O Lord, be open to the prayers of your humble servants; and, that we may receive what we ask, teach us by your Holy Spirit to ask only those things that are pleasing to you; through Jesus Christ our Lord, who with you and the same Spirit lives and reigns for ever and ever. Amen.
Father of all mercies, you revealed your boundless compassion to your apostle Saint Peter in a three-fold vision: Forgive our unbelief, we pray, and so strengthen our hearts and enkindle our zeal, that we may fervently desire the salvation of all people, and diligently labor in the extension of your kingdom; through him who gave himself for the life of the world, your Son our Savior Jesus Christ. Amen.
---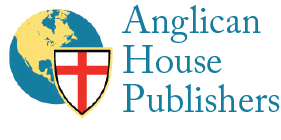 Praying in a group? Want to share your settings?
Share this link to open this screen using your currently configured settings. This can also be used to share your settings between different computers, tablets, or phones.
Copy link Copied!
Your feedback is welcomed
We welcome your feedback or feature requests. We also would appreciate if you report any rubric, calendar, or content errors.
Email us at feedback@dailyoffice2019.com
Post in our Facebook group
Get occasional email updates
Receive a very occasional email when a new feature is launched. We send an email only once every few months and will never share your information with anyone.
Privacy Policy