Family Prayer
At Midday

These devotions follow the basic structure of the Daily Office of the Church and are particularly appropriate for families with young children.

The Reading and the Collect may be read by one person, and the other parts said in unison, or in some other convenient manner.
Opening Sentence
Blessed be the God and Father of our Lord Jesus Christ, who has blessed us in Christ with every spiritual blessing in the heavenly places.
EPHESIANS 1:3
From the rising of the sun to its setting my name will be great among the nations, and in every place incense will be offered to my name, and a pure offering. For my name will be great among the nations, says the Lord of hosts.
MALACHI 1:11
The Psalm
Psalm 113:1-4
Laudate, pueri
1 Praise the Lord. Sing praises, you servants of the Lord;*
O praise the Name of the Lord.
2 Blessed be the Name of the Lord,*
from this time forth for evermore.
3 The Lord's Name be praised*
from the rising up of the sun to the going down of the same.
4 The Lord is high above all nations,*
and his glory above the heavens.
Glory be to the Father, and to the Son, and to the Holy Spirit; *
as it was in the beginning, is now, and ever shall be, world without end. Amen.
A READING FROM HOLY SCRIPTURE
PHILIPPIANS 4:6-7
Do not be anxious about anything, but in everything by prayer and supplication with thanksgiving let your requests be made known to God. And the peace of God, which surpasses all understanding, will guard your hearts and your minds in Christ Jesus.
John 6:41-71
41 So the Jews grumbled about him, because he said, "I am the bread that came down from heaven." 42 They said, "Is not this Jesus, the son of Joseph, whose father and mother we know? How does he now say, 'I have come down from heaven'?" 43 Jesus answered them, "Do not grumble among yourselves. 44 No one can come to me unless the Father who sent me draws him. And I will raise him up on the last day. 45 It is written in the Prophets, 'And they will all be taught by God.' Everyone who has heard and learned from the Father comes to me— 46 not that anyone has seen the Father except he who is from God; he has seen the Father. 47 Truly, truly, I say to you, whoever believes has eternal life. 48 I am the bread of life. 49 Your fathers ate the manna in the wilderness, and they died. 50 This is the bread that comes down from heaven, so that one may eat of it and not die. 51 I am the living bread that came down from heaven. If anyone eats of this bread, he will live forever. And the bread that I will give for the life of the world is my flesh."
52 The Jews then disputed among themselves, saying, "How can this man give us his flesh to eat?" 53 So Jesus said to them, "Truly, truly, I say to you, unless you eat the flesh of the Son of Man and drink his blood, you have no life in you. 54 Whoever feeds on my flesh and drinks my blood has eternal life, and I will raise him up on the last day. 55 For my flesh is true food, and my blood is true drink. 56 Whoever feeds on my flesh and drinks my blood abides in me, and I in him. 57 As the living Father sent me, and I live because of the Father, so whoever feeds on me, he also will live because of me. 58 This is the bread that came down from heaven, not like the bread the fathers ate, and died. Whoever feeds on this bread will live forever." 59 Jesus said these things in the synagogue, as he taught at Capernaum.
The Words of Eternal Life
60 When many of his disciples heard it, they said, "This is a hard saying; who can listen to it?" 61 But Jesus, knowing in himself that his disciples were grumbling about this, said to them, "Do you take offense at this? 62 Then what if you were to see the Son of Man ascending to where he was before? 63 It is the Spirit who gives life; the flesh is no help at all. The words that I have spoken to you are spirit and life. 64 But there are some of you who do not believe." (For Jesus knew from the beginning who those were who did not believe, and who it was who would betray him.) 65 And he said, "This is why I told you that no one can come to me unless it is granted him by the Father."
66 After this many of his disciples turned back and no longer walked with him. 67 So Jesus said to the twelve, "Do you want to go away as well?" 68 Simon Peter answered him, "Lord, to whom shall we go? You have the words of eternal life, 69 and we have believed, and have come to know, that you are the Holy One of God." 70 Jesus answered them, "Did I not choose you, the twelve? And yet one of you is a devil." 71 He spoke of Judas the son of Simon Iscariot, for he, one of the twelve, was going to betray him.
A period of silence may follow.
Intercessions
Prayers may be offered for ourselves and others.
The Lord's Prayer
Our Father, who art in heaven,
hallowed be thy Name,
thy kingdom come,
thy will be done,
on earth as it is in heaven.
Give us this day our daily bread.
And forgive us our trespasses,
as we forgive those
who trespass against us.
And lead us not into temptation,
but deliver us from evil.
For thine is the kingdom,
and the power, and the glory,
for ever and ever. Amen.
The Collect
Blessed Savior, at this hour you hung upon the Cross, stretching out your loving arms: Grant that all the peoples of the earth may look to you and be saved; for your tender mercies' sake. Amen.
Thursday after the First Sunday of Epiphany: the Baptism of Our Lord
Eternal Father, at the baptism of Jesus you revealed him to be your Son, and your Holy Spirit descended upon him like a dove: Grant that we, who are born again by water and the Spirit, may be faithful as your adopted children; through Jesus Christ our Lord, who lives and reigns with you and the Holy Spirit, one God, now and for ever. Amen.
Almighty Savior, who at mid-day called your servant Saint Paul to be an apostle to the Gentiles: We pray you to illumine the world with the radiance of your glory, that all nations may come and worship you; for you live and reign with the Father and the Holy Spirit, one God, for ever and ever. Amen.
---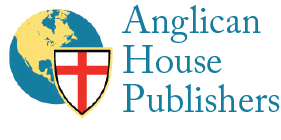 Praying in a group? Want to share your settings?
Share this link to open this screen using your currently configured settings. This can also be used to share your settings between different computers, tablets, or phones.
Copy link Copied!
Your feedback is welcomed
We welcome your feedback or feature requests. We also would appreciate if you report any rubric, calendar, or content errors.
Email us at feedback@dailyoffice2019.com
Post in our Facebook group
Get occasional email updates
Receive a very occasional email when a new feature is launched. We send an email only once every few months and will never share your information with anyone.
Privacy Policy