Family Prayer
At Midday
The Fifth Sunday of Epiphany
Epiphanytide

These devotions follow the basic structure of the Daily Office of the Church and are particularly appropriate for families with young children.

The Reading and the Collect may be read by one person, and the other parts said in unison, or in some other convenient manner.
Opening Sentence
Blessed be the God and Father of our Lord Jesus Christ, who has blessed us in Christ with every spiritual blessing in the heavenly places.
EPHESIANS 1:3
From the rising of the sun to its setting my name will be great among the nations, and in every place incense will be offered to my name, and a pure offering. For my name will be great among the nations, says the Lord of hosts.
MALACHI 1:11
The Psalm
Psalm 113:1-4
Laudate, pueri
1 Praise the Lord. Sing praises, you servants of the Lord;*
O praise the Name of the Lord.
2 Blessed be the Name of the Lord,*
from this time forth for evermore.
3 The Lord's Name be praised*
from the rising up of the sun to the going down of the same.
4 The Lord is high above all nations,*
and his glory above the heavens.
Glory be to the Father, and to the Son, and to the Holy Spirit; *
as it was in the beginning, is now, and ever shall be, world without end. Amen.
A READING FROM HOLY SCRIPTURE
PHILIPPIANS 4:6-7
Do not be anxious about anything, but in everything by prayer and supplication with thanksgiving let your requests be made known to God. And the peace of God, which surpasses all understanding, will guard your hearts and your minds in Christ Jesus.
John 19:1-37
Jesus Delivered to Be Crucified
19 Then Pilate took Jesus and flogged him. 2 And the soldiers twisted together a crown of thorns and put it on his head and arrayed him in a purple robe. 3 They came up to him, saying, "Hail, King of the Jews!" and struck him with their hands. 4 Pilate went out again and said to them, "See, I am bringing him out to you that you may know that I find no guilt in him." 5 So Jesus came out, wearing the crown of thorns and the purple robe. Pilate said to them, "Behold the man!" 6 When the chief priests and the officers saw him, they cried out, "Crucify him, crucify him!" Pilate said to them, "Take him yourselves and crucify him, for I find no guilt in him." 7 The Jews answered him, "We have a law, and according to that law he ought to die because he has made himself the Son of God." 8 When Pilate heard this statement, he was even more afraid. 9 He entered his headquarters again and said to Jesus, "Where are you from?" But Jesus gave him no answer. 10 So Pilate said to him, "You will not speak to me? Do you not know that I have authority to release you and authority to crucify you?" 11 Jesus answered him, "You would have no authority over me at all unless it had been given you from above. Therefore he who delivered me over to you has the greater sin."
12 From then on Pilate sought to release him, but the Jews cried out, "If you release this man, you are not Caesar's friend. Everyone who makes himself a king opposes Caesar." 13 So when Pilate heard these words, he brought Jesus out and sat down on the judgment seat at a place called The Stone Pavement, and in Aramaic Gabbatha. 14 Now it was the day of Preparation of the Passover. It was about the sixth hour. He said to the Jews, "Behold your King!" 15 They cried out, "Away with him, away with him, crucify him!" Pilate said to them, "Shall I crucify your King?" The chief priests answered, "We have no king but Caesar." 16 So he delivered him over to them to be crucified.
The Crucifixion
So they took Jesus, 17 and he went out, bearing his own cross, to the place called The Place of a Skull, which in Aramaic is called Golgotha. 18 There they crucified him, and with him two others, one on either side, and Jesus between them. 19 Pilate also wrote an inscription and put it on the cross. It read, "Jesus of Nazareth, the King of the Jews." 20 Many of the Jews read this inscription, for the place where Jesus was crucified was near the city, and it was written in Aramaic, in Latin, and in Greek. 21 So the chief priests of the Jews said to Pilate, "Do not write, 'The King of the Jews,' but rather, 'This man said, I am King of the Jews.'" 22 Pilate answered, "What I have written I have written."
23 When the soldiers had crucified Jesus, they took his garments and divided them into four parts, one part for each soldier; also his tunic. But the tunic was seamless, woven in one piece from top to bottom, 24 so they said to one another, "Let us not tear it, but cast lots for it to see whose it shall be." This was to fulfill the Scripture which says,
"They divided my garments among them,
    and for my clothing they cast lots."
So the soldiers did these things, 25 but standing by the cross of Jesus were his mother and his mother's sister, Mary the wife of Clopas, and Mary Magdalene. 26 When Jesus saw his mother and the disciple whom he loved standing nearby, he said to his mother, "Woman, behold, your son!" 27 Then he said to the disciple, "Behold, your mother!" And from that hour the disciple took her to his own home.
The Death of Jesus
28 After this, Jesus, knowing that all was now finished, said (to fulfill the Scripture), "I thirst." 29 A jar full of sour wine stood there, so they put a sponge full of the sour wine on a hyssop branch and held it to his mouth. 30 When Jesus had received the sour wine, he said, "It is finished," and he bowed his head and gave up his spirit.
Jesus' Side Is Pierced
31 Since it was the day of Preparation, and so that the bodies would not remain on the cross on the Sabbath (for that Sabbath was a high day), the Jews asked Pilate that their legs might be broken and that they might be taken away. 32 So the soldiers came and broke the legs of the first, and of the other who had been crucified with him. 33 But when they came to Jesus and saw that he was already dead, they did not break his legs. 34 But one of the soldiers pierced his side with a spear, and at once there came out blood and water. 35 He who saw it has borne witness—his testimony is true, and he knows that he is telling the truth—that you also may believe. 36 For these things took place that the Scripture might be fulfilled: "Not one of his bones will be broken." 37 And again another Scripture says, "They will look on him whom they have pierced."
A period of silence may follow.
Intercessions
Prayers may be offered for ourselves and others.
The Lord's Prayer
Our Father, who art in heaven,
hallowed be thy Name,
thy kingdom come,
thy will be done,
on earth as it is in heaven.
Give us this day our daily bread.
And forgive us our trespasses,
as we forgive those
who trespass against us.
And lead us not into temptation,
but deliver us from evil.
For thine is the kingdom,
and the power, and the glory,
for ever and ever. Amen.
The Collect
Blessed Savior, at this hour you hung upon the Cross, stretching out your loving arms: Grant that all the peoples of the earth may look to you and be saved; for your tender mercies' sake. Amen.
The Fifth Sunday of Epiphany
O Lord, our heavenly Father, keep your household the Church continually in your true religion, that we who trust in the hope of your heavenly grace may always be defended by your mighty power; through Jesus Christ our Lord, who lives and reigns with you and the Holy Spirit, now and for ever. Amen.
Almighty Savior, who at mid-day called your servant Saint Paul to be an apostle to the Gentiles: We pray you to illumine the world with the radiance of your glory, that all nations may come and worship you; for you live and reign with the Father and the Holy Spirit, one God, for ever and ever. Amen.
---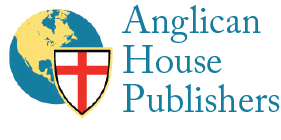 Praying in a group? Want to share your settings?
Share this link to open this screen using your currently configured settings. This can also be used to share your settings between different computers, tablets, or phones.
Copy link Copied!
Your feedback is welcomed
We welcome your feedback or feature requests. We also would appreciate if you report any rubric, calendar, or content errors.
Email us at feedback@dailyoffice2019.com
Post in our Facebook group
Get occasional email updates
Receive a very occasional email when a new feature is launched. We send an email only once every few months and will never share your information with anyone.
Privacy Policy