Family Prayer
In the Morning
Thursday after the Day of Pentecost
Season After Pentecost

These devotions follow the basic structure of the Daily Office of the Church and are particularly appropriate for families with young children.

The Reading and the Collect may be read by one person, and the other parts said in unison, or in some other convenient manner.
Opening Sentence
O Lord, open my lips, and my mouth shall show forth your praise.
PSALM 51:15
O send out your light and your truth, that they may lead me, and bring me to your holy hill, and to your dwelling.
PSALM 43:3
The Psalm
Psalm 51:10-12
Miserere mei, Deus
10 Create in me a clean heart, O God,*
and renew a right spirit within me.
11 Cast me not away from your presence,*
and take not your holy Spirit from me.
12 O give me the comfort of your help again,*
and sustain me with your willing Spirit.
Glory be to the Father, and to the Son, and to the Holy Spirit; *
as it was in the beginning, is now, and ever shall be, world without end. Amen.
A READING FROM HOLY SCRIPTURE
COLOSSIANS 3:1-4
If then you have been raised with Christ, seek the things that are above, where Christ is, seated at the right hand of God. Set your minds on things that are above, not on things that are on earth. For you have died, and your life is hidden with Christ in God. When Christ who is your life appears, then you also will appear with him in glory.
Joshua 10:1-27, 40-43
The Sun Stands Still
10 As soon as Adoni-zedek, king of Jerusalem, heard how Joshua had captured Ai and had devoted it to destruction, doing to Ai and its king as he had done to Jericho and its king, and how the inhabitants of Gibeon had made peace with Israel and were among them, 2 he feared greatly, because Gibeon was a great city, like one of the royal cities, and because it was greater than Ai, and all its men were warriors. 3 So Adoni-zedek king of Jerusalem sent to Hoham king of Hebron, to Piram king of Jarmuth, to Japhia king of Lachish, and to Debir king of Eglon, saying, 4 "Come up to me and help me, and let us strike Gibeon. For it has made peace with Joshua and with the people of Israel." 5 Then the five kings of the Amorites, the king of Jerusalem, the king of Hebron, the king of Jarmuth, the king of Lachish, and the king of Eglon, gathered their forces and went up with all their armies and encamped against Gibeon and made war against it.
6 And the men of Gibeon sent to Joshua at the camp in Gilgal, saying, "Do not relax your hand from your servants. Come up to us quickly and save us and help us, for all the kings of the Amorites who dwell in the hill country are gathered against us." 7 So Joshua went up from Gilgal, he and all the people of war with him, and all the mighty men of valor. 8 And the Lord said to Joshua, "Do not fear them, for I have given them into your hands. Not a man of them shall stand before you." 9 So Joshua came upon them suddenly, having marched up all night from Gilgal. 10 And the Lord threw them into a panic before Israel, who struck them with a great blow at Gibeon and chased them by the way of the ascent of Beth-horon and struck them as far as Azekah and Makkedah. 11 And as they fled before Israel, while they were going down the ascent of Beth-horon, the Lord threw down large stones from heaven on them as far as Azekah, and they died. There were more who died because of the hailstones than the sons of Israel killed with the sword.
12 At that time Joshua spoke to the Lord in the day when the Lord gave the Amorites over to the sons of Israel, and he said in the sight of Israel,
"Sun, stand still at Gibeon,
    and moon, in the Valley of Aijalon."
13 And the sun stood still, and the moon stopped,
    until the nation took vengeance on their enemies.
Is this not written in the Book of Jashar? The sun stopped in the midst of heaven and did not hurry to set for about a whole day. 14 There has been no day like it before or since, when the Lord heeded the voice of a man, for the Lord fought for Israel.
15 So Joshua returned, and all Israel with him, to the camp at Gilgal.
Five Amorite Kings Executed
16 These five kings fled and hid themselves in the cave at Makkedah. 17 And it was told to Joshua, "The five kings have been found, hidden in the cave at Makkedah." 18 And Joshua said, "Roll large stones against the mouth of the cave and set men by it to guard them, 19 but do not stay there yourselves. Pursue your enemies; attack their rear guard. Do not let them enter their cities, for the Lord your God has given them into your hand." 20 When Joshua and the sons of Israel had finished striking them with a great blow until they were wiped out, and when the remnant that remained of them had entered into the fortified cities, 21 then all the people returned safe to Joshua in the camp at Makkedah. Not a man moved his tongue against any of the people of Israel.
22 Then Joshua said, "Open the mouth of the cave and bring those five kings out to me from the cave." 23 And they did so, and brought those five kings out to him from the cave, the king of Jerusalem, the king of Hebron, the king of Jarmuth, the king of Lachish, and the king of Eglon. 24 And when they brought those kings out to Joshua, Joshua summoned all the men of Israel and said to the chiefs of the men of war who had gone with him, "Come near; put your feet on the necks of these kings." Then they came near and put their feet on their necks. 25 And Joshua said to them, "Do not be afraid or dismayed; be strong and courageous. For thus the Lord will do to all your enemies against whom you fight." 26 And afterward Joshua struck them and put them to death, and he hanged them on five trees. And they hung on the trees until evening. 27 But at the time of the going down of the sun, Joshua commanded, and they took them down from the trees and threw them into the cave where they had hidden themselves, and they set large stones against the mouth of the cave, which remain to this very day.
40 So Joshua struck the whole land, the hill country and the Negeb and the lowland and the slopes, and all their kings. He left none remaining, but devoted to destruction all that breathed, just as the Lord God of Israel commanded. 41 And Joshua struck them from Kadesh-barnea as far as Gaza, and all the country of Goshen, as far as Gibeon. 42 And Joshua captured all these kings and their land at one time, because the Lord God of Israel fought for Israel. 43 Then Joshua returned, and all Israel with him, to the camp at Gilgal.
A period of silence may follow.
The Apostles' Creed
I believe in God, the Father almighty,
creator of heaven and earth.
I believe in Jesus Christ, his only Son, our Lord.
He was conceived by the Holy Spirit
and born of the Virgin Mary.
He suffered under Pontius Pilate,
was crucified, died, and was buried.
He descended to the dead.
On the third day he rose again.
He ascended into heaven,
and is seated at the right hand of the Father.
He will come again to judge the living and the dead.
I believe in the Holy Spirit,
the holy catholic Church,
the communion of saints,
the forgiveness of sins,
the resurrection of the body,
and the life everlasting. Amen.
Intercessions
A hymn or canticle may be used.

Prayers may be offered for ourselves and others.
The Lord's Prayer
Our Father, who art in heaven,
hallowed be thy Name,
thy kingdom come,
thy will be done,
on earth as it is in heaven.
Give us this day our daily bread.
And forgive us our trespasses,
as we forgive those
who trespass against us.
And lead us not into temptation,
but deliver us from evil.
For thine is the kingdom,
and the power, and the glory,
for ever and ever. Amen.
The Collect
O Lord, our heavenly Father, almighty and everlasting God, you have brought us safely to the beginning of this day: Defend us by your mighty power, that we may not fall into sin nor run into any danger; and that, guided by your Spirit, we may do what is righteous in your sight; through Jesus Christ our Lord. Amen.
Thursday after the Day of Pentecost
Grant, O Lord, that the course of this world may be so peaceably ordered by your providence, that your Church may joyfully serve you in quiet confidence and godly peace; through Jesus Christ our Lord, who lives and reigns with you and the Holy Spirit, one God, for ever and ever. Amen.
A COLLECT FOR GUIDANCE
Heavenly Father, in you we live and move and have our being: We humbly pray you so to guide and govern us by your Holy Spirit, that in all the cares and occupations of our life we may not forget you, but may remember that we are ever walking in your sight; through Jesus Christ our Lord. Amen.
---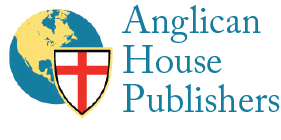 Praying in a group? Want to share your settings?
Share this link to open this screen using your currently configured settings. This can also be used to share your settings between different computers, tablets, or phones.
Copy link Copied!
Your feedback is welcomed
We welcome your feedback or feature requests. We also would appreciate if you report any rubric, calendar, or content errors.
Email us at feedback@dailyoffice2019.com
Post in our Facebook group
Get occasional email updates
Receive a very occasional email when a new feature is launched. We send an email only once every few months and will never share your information with anyone.
Privacy Policy