Family Prayer
In the Morning

These devotions follow the basic structure of the Daily Office of the Church and are particularly appropriate for families with young children.

The Reading and the Collect may be read by one person, and the other parts said in unison, or in some other convenient manner.
Opening Sentence
O Lord, open my lips, and my mouth shall show forth your praise.
PSALM 51:15
Grace to you and peace from God our Father and the Lord Jesus Christ.
PHILIPPIANS 1:2
The Psalm
Psalm 51:10-12
Miserere mei, Deus
10 Create in me a clean heart, O God,*
and renew a right spirit within me.
11 Cast me not away from your presence,*
and take not your holy Spirit from me.
12 O give me the comfort of your help again,*
and sustain me with your willing Spirit.
Glory be to the Father, and to the Son, and to the Holy Spirit; *
as it was in the beginning, is now, and ever shall be, world without end. Amen.
A READING FROM HOLY SCRIPTURE
COLOSSIANS 3:1-4
If then you have been raised with Christ, seek the things that are above, where Christ is, seated at the right hand of God. Set your minds on things that are above, not on things that are on earth. For you have died, and your life is hidden with Christ in God. When Christ who is your life appears, then you also will appear with him in glory.
I Kings 18:1-8, 17-46
Elijah Confronts Ahab
18 After many days the word of the Lord came to Elijah, in the third year, saying, "Go, show yourself to Ahab, and I will send rain upon the earth." 2 So Elijah went to show himself to Ahab. Now the famine was severe in Samaria. 3 And Ahab called Obadiah, who was over the household. (Now Obadiah feared the Lord greatly, 4 and when Jezebel cut off the prophets of the Lord, Obadiah took a hundred prophets and hid them by fifties in a cave and fed them with bread and water.) 5 And Ahab said to Obadiah, "Go through the land to all the springs of water and to all the valleys. Perhaps we may find grass and save the horses and mules alive, and not lose some of the animals." 6 So they divided the land between them to pass through it. Ahab went in one direction by himself, and Obadiah went in another direction by himself.
7 And as Obadiah was on the way, behold, Elijah met him. And Obadiah recognized him and fell on his face and said, "Is it you, my lord Elijah?" 8 And he answered him, "It is I. Go, tell your lord, 'Behold, Elijah is here.'"
17 When Ahab saw Elijah, Ahab said to him, "Is it you, you troubler of Israel?" 18 And he answered, "I have not troubled Israel, but you have, and your father's house, because you have abandoned the commandments of the Lord and followed the Baals. 19 Now therefore send and gather all Israel to me at Mount Carmel, and the 450 prophets of Baal and the 400 prophets of Asherah, who eat at Jezebel's table."
The Prophets of Baal Defeated
20 So Ahab sent to all the people of Israel and gathered the prophets together at Mount Carmel. 21 And Elijah came near to all the people and said, "How long will you go limping between two different opinions? If the Lord is God, follow him; but if Baal, then follow him." And the people did not answer him a word. 22 Then Elijah said to the people, "I, even I only, am left a prophet of the Lord, but Baal's prophets are 450 men. 23 Let two bulls be given to us, and let them choose one bull for themselves and cut it in pieces and lay it on the wood, but put no fire to it. And I will prepare the other bull and lay it on the wood and put no fire to it. 24 And you call upon the name of your god, and I will call upon the name of the Lord, and the God who answers by fire, he is God." And all the people answered, "It is well spoken." 25 Then Elijah said to the prophets of Baal, "Choose for yourselves one bull and prepare it first, for you are many, and call upon the name of your god, but put no fire to it." 26 And they took the bull that was given them, and they prepared it and called upon the name of Baal from morning until noon, saying, "O Baal, answer us!" But there was no voice, and no one answered. And they limped around the altar that they had made. 27 And at noon Elijah mocked them, saying, "Cry aloud, for he is a god. Either he is musing, or he is relieving himself, or he is on a journey, or perhaps he is asleep and must be awakened." 28 And they cried aloud and cut themselves after their custom with swords and lances, until the blood gushed out upon them. 29 And as midday passed, they raved on until the time of the offering of the oblation, but there was no voice. No one answered; no one paid attention.
30 Then Elijah said to all the people, "Come near to me." And all the people came near to him. And he repaired the altar of the Lord that had been thrown down. 31 Elijah took twelve stones, according to the number of the tribes of the sons of Jacob, to whom the word of the Lord came, saying, "Israel shall be your name," 32 and with the stones he built an altar in the name of the Lord. And he made a trench about the altar, as great as would contain two seahs of seed. 33 And he put the wood in order and cut the bull in pieces and laid it on the wood. And he said, "Fill four jars with water and pour it on the burnt offering and on the wood." 34 And he said, "Do it a second time." And they did it a second time. And he said, "Do it a third time." And they did it a third time. 35 And the water ran around the altar and filled the trench also with water.
36 And at the time of the offering of the oblation, Elijah the prophet came near and said, "O Lord, God of Abraham, Isaac, and Israel, let it be known this day that you are God in Israel, and that I am your servant, and that I have done all these things at your word. 37 Answer me, O Lord, answer me, that this people may know that you, O Lord, are God, and that you have turned their hearts back." 38 Then the fire of the Lord fell and consumed the burnt offering and the wood and the stones and the dust, and licked up the water that was in the trench. 39 And when all the people saw it, they fell on their faces and said, "The Lord, he is God; the Lord, he is God." 40 And Elijah said to them, "Seize the prophets of Baal; let not one of them escape." And they seized them. And Elijah brought them down to the brook Kishon and slaughtered them there.
The

Lord

Sends Rain
41 And Elijah said to Ahab, "Go up, eat and drink, for there is a sound of the rushing of rain." 42 So Ahab went up to eat and to drink. And Elijah went up to the top of Mount Carmel. And he bowed himself down on the earth and put his face between his knees. 43 And he said to his servant, "Go up now, look toward the sea." And he went up and looked and said, "There is nothing." And he said, "Go again," seven times. 44 And at the seventh time he said, "Behold, a little cloud like a man's hand is rising from the sea." And he said, "Go up, say to Ahab, 'Prepare your chariot and go down, lest the rain stop you.'" 45 And in a little while the heavens grew black with clouds and wind, and there was a great rain. And Ahab rode and went to Jezreel. 46 And the hand of the Lord was on Elijah, and he gathered up his garment and ran before Ahab to the entrance of Jezreel.
A period of silence may follow.
The Apostles' Creed
I believe in God, the Father almighty,
creator of heaven and earth.
I believe in Jesus Christ, his only Son, our Lord.
He was conceived by the Holy Spirit
and born of the Virgin Mary.
He suffered under Pontius Pilate,
was crucified, died, and was buried.
He descended to the dead.
On the third day he rose again.
He ascended into heaven,
and is seated at the right hand of the Father.
He will come again to judge the living and the dead.
I believe in the Holy Spirit,
the holy catholic Church,
the communion of saints,
the forgiveness of sins,
the resurrection of the body,
and the life everlasting. Amen.
Intercessions
A hymn or canticle may be used.

Prayers may be offered for ourselves and others.
The Lord's Prayer
Our Father, who art in heaven,
hallowed be thy Name,
thy kingdom come,
thy will be done,
on earth as it is in heaven.
Give us this day our daily bread.
And forgive us our trespasses,
as we forgive those
who trespass against us.
And lead us not into temptation,
but deliver us from evil.
For thine is the kingdom,
and the power, and the glory,
for ever and ever. Amen.
The Collect
O Lord, our heavenly Father, almighty and everlasting God, you have brought us safely to the beginning of this day: Defend us by your mighty power, that we may not fall into sin nor run into any danger; and that, guided by your Spirit, we may do what is righteous in your sight; through Jesus Christ our Lord. Amen.
The Eighteenth Sunday after Pentecost, or the Seventeenth Sunday after Trinity (Proper 22)
Keep, O Lord, your household the Church in continual godliness, that through your protection it may be free from all adversities, and devoutly serve you in good works, to the glory of your Name; through Jesus Christ our Lord, who lives and reigns with you and the Holy Spirit, one God, now and for ever. Amen.
A COLLECT FOR STRENGTH TO AWAIT CHRIST'S RETURN
O God our King, by the resurrection of your Son Jesus Christ on the first day of the week, you conquered sin, put death to flight, and gave us the hope of everlasting life: Redeem all our days by this victory; forgive our sins, banish our fears, make us bold to praise you and to do your will; and steel us to wait for the consummation of your kingdom on the last great Day; through Jesus Christ our Lord. Amen.
---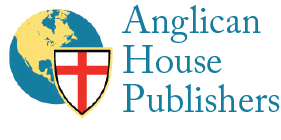 Praying in a group? Want to share your settings?
Share this link to open this screen using your currently configured settings. This can also be used to share your settings between different computers, tablets, or phones.
Copy link Copied!
Your feedback is welcomed
We welcome your feedback or feature requests. We also would appreciate if you report any rubric, calendar, or content errors.
Email us at feedback@dailyoffice2019.com
Post in our Facebook group
Get occasional email updates
Receive a very occasional email when a new feature is launched. We send an email only once every few months and will never share your information with anyone.
Privacy Policy