Family Prayer
In the Morning
Friday after the Second Sunday in Lent
Lent

These devotions follow the basic structure of the Daily Office of the Church and are particularly appropriate for families with young children.

The Reading and the Collect may be read by one person, and the other parts said in unison, or in some other convenient manner.
Opening Sentence
O Lord, open my lips, and my mouth shall show forth your praise.
PSALM 51:15
If anyone would come after me, let him deny himself and take up his cross and follow me.
MARK 8:34
The Psalm
Psalm 51:10-12
Miserere mei, Deus
10 Create in me a clean heart, O God,*
and renew a right spirit within me.
11 Cast me not away from your presence,*
and take not your holy Spirit from me.
12 O give me the comfort of your help again,*
and sustain me with your willing Spirit.
Glory be to the Father, and to the Son, and to the Holy Spirit; *
as it was in the beginning, is now, and ever shall be, world without end. Amen.
A READING FROM HOLY SCRIPTURE
COLOSSIANS 1:12-14
Give thanks to the Father, who has qualified you to share in the inheritance of the saints in light. He has delivered us from the domain of darkness and transferred us to the kingdom of his beloved Son, in whom we have redemption, the forgiveness of sins.
Exodus 20
The Ten Commandments
20 And God spoke all these words, saying,
2 "I am the Lord your God, who brought you out of the land of Egypt, out of the house of slavery.
3 "You shall have no other gods before me.
4 "You shall not make for yourself a carved image, or any likeness of anything that is in heaven above, or that is in the earth beneath, or that is in the water under the earth. 5 You shall not bow down to them or serve them, for I the Lord your God am a jealous God, visiting the iniquity of the fathers on the children to the third and the fourth generation of those who hate me, 6 but showing steadfast love to thousands of those who love me and keep my commandments.
7 "You shall not take the name of the Lord your God in vain, for the Lord will not hold him guiltless who takes his name in vain.
8 "Remember the Sabbath day, to keep it holy. 9 Six days you shall labor, and do all your work, 10 but the seventh day is a Sabbath to the Lord your God. On it you shall not do any work, you, or your son, or your daughter, your male servant, or your female servant, or your livestock, or the sojourner who is within your gates. 11 For in six days the Lord made heaven and earth, the sea, and all that is in them, and rested on the seventh day. Therefore the Lord blessed the Sabbath day and made it holy.
12 "Honor your father and your mother, that your days may be long in the land that the Lord your God is giving you.
13 "You shall not murder.
14 "You shall not commit adultery.
15 "You shall not steal.
16 "You shall not bear false witness against your neighbor.
17 "You shall not covet your neighbor's house; you shall not covet your neighbor's wife, or his male servant, or his female servant, or his ox, or his donkey, or anything that is your neighbor's."
18 Now when all the people saw the thunder and the flashes of lightning and the sound of the trumpet and the mountain smoking, the people were afraid and trembled, and they stood far off 19 and said to Moses, "You speak to us, and we will listen; but do not let God speak to us, lest we die." 20 Moses said to the people, "Do not fear, for God has come to test you, that the fear of him may be before you, that you may not sin." 21 The people stood far off, while Moses drew near to the thick darkness where God was.
Laws About Altars
22 And the Lord said to Moses, "Thus you shall say to the people of Israel: 'You have seen for yourselves that I have talked with you from heaven. 23 You shall not make gods of silver to be with me, nor shall you make for yourselves gods of gold. 24 An altar of earth you shall make for me and sacrifice on it your burnt offerings and your peace offerings, your sheep and your oxen. In every place where I cause my name to be remembered I will come to you and bless you. 25 If you make me an altar of stone, you shall not build it of hewn stones, for if you wield your tool on it you profane it. 26 And you shall not go up by steps to my altar, that your nakedness be not exposed on it.'
A period of silence may follow.
The Apostles' Creed
I believe in God, the Father almighty,
creator of heaven and earth.
I believe in Jesus Christ, his only Son, our Lord.
He was conceived by the Holy Spirit
and born of the Virgin Mary.
He suffered under Pontius Pilate,
was crucified, died, and was buried.
He descended to the dead.
On the third day he rose again.
He ascended into heaven,
and is seated at the right hand of the Father.
He will come again to judge the living and the dead.
I believe in the Holy Spirit,
the holy catholic Church,
the communion of saints,
the forgiveness of sins,
the resurrection of the body,
and the life everlasting. Amen.
Intercessions
A hymn or canticle may be used.

Prayers may be offered for ourselves and others.
The Lord's Prayer
Our Father, who art in heaven,
hallowed be thy Name,
thy kingdom come,
thy will be done,
on earth as it is in heaven.
Give us this day our daily bread.
And forgive us our trespasses,
as we forgive those
who trespass against us.
And lead us not into temptation,
but deliver us from evil.
For thine is the kingdom,
and the power, and the glory,
for ever and ever. Amen.
The Collect
O Lord, our heavenly Father, almighty and everlasting God, you have brought us safely to the beginning of this day: Defend us by your mighty power, that we may not fall into sin nor run into any danger; and that, guided by your Spirit, we may do what is righteous in your sight; through Jesus Christ our Lord. Amen.
Friday after the Second Sunday in Lent
Almighty God, you know that we have no power in ourselves to help ourselves: Keep us both outwardly in our bodies and inwardly in our souls, that we may be defended from all adversities that may happen to the body, and from all evil thoughts that may assault and hurt the soul; through Jesus Christ our Lord, who lives and reigns with you and the Holy Spirit, one God, for ever and ever. Amen.
A COLLECT FOR ENDURANCE
Almighty God, whose most dear Son went not up to joy but first he suffered pain, and entered not into glory before he was crucified: Mercifully grant that we, walking in the way of the Cross, may find it none other than the way of life and peace; through Jesus Christ your Son our Lord.   Amen.
---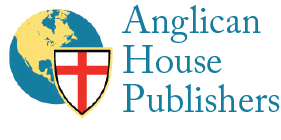 Praying in a group? Want to share your settings?
Share this link to open this screen using your currently configured settings. This can also be used to share your settings between different computers, tablets, or phones.
Copy link Copied!
Your feedback is welcomed
We welcome your feedback or feature requests. We also would appreciate if you report any rubric, calendar, or content errors.
Email us at feedback@dailyoffice2019.com
Post in our Facebook group
Get occasional email updates
Receive a very occasional email when a new feature is launched. We send an email only once every few months and will never share your information with anyone.
Privacy Policy