Family Prayer
In the Morning
Thursday after the First Sunday in Lent
Lent

These devotions follow the basic structure of the Daily Office of the Church and are particularly appropriate for families with young children.

The Reading and the Collect may be read by one person, and the other parts said in unison, or in some other convenient manner.
Opening Sentence
O Lord, open my lips, and my mouth shall show forth your praise.
PSALM 51:15
Turn your face from my sins, and blot out all my misdeeds.
PSALM 51:9
The Psalm
Psalm 51:10-12
Miserere mei, Deus
10 Create in me a clean heart, O God,*
and renew a right spirit within me.
11 Cast me not away from your presence,*
and take not your holy Spirit from me.
12 O give me the comfort of your help again,*
and sustain me with your willing Spirit.
Glory be to the Father, and to the Son, and to the Holy Spirit; *
as it was in the beginning, is now, and ever shall be, world without end. Amen.
A READING FROM HOLY SCRIPTURE
COLOSSIANS 3:1-4
If then you have been raised with Christ, seek the things that are above, where Christ is, seated at the right hand of God. Set your minds on things that are above, not on things that are on earth. For you have died, and your life is hidden with Christ in God. When Christ who is your life appears, then you also will appear with him in glory.
Exodus 12:1-20, 28-36
The Passover
12 The Lord said to Moses and Aaron in the land of Egypt, 2 "This month shall be for you the beginning of months. It shall be the first month of the year for you. 3 Tell all the congregation of Israel that on the tenth day of this month every man shall take a lamb according to their fathers' houses, a lamb for a household. 4 And if the household is too small for a lamb, then he and his nearest neighbor shall take according to the number of persons; according to what each can eat you shall make your count for the lamb. 5 Your lamb shall be without blemish, a male a year old. You may take it from the sheep or from the goats, 6 and you shall keep it until the fourteenth day of this month, when the whole assembly of the congregation of Israel shall kill their lambs at twilight.
7 "Then they shall take some of the blood and put it on the two doorposts and the lintel of the houses in which they eat it. 8 They shall eat the flesh that night, roasted on the fire; with unleavened bread and bitter herbs they shall eat it. 9 Do not eat any of it raw or boiled in water, but roasted, its head with its legs and its inner parts. 10 And you shall let none of it remain until the morning; anything that remains until the morning you shall burn. 11 In this manner you shall eat it: with your belt fastened, your sandals on your feet, and your staff in your hand. And you shall eat it in haste. It is the Lord's Passover. 12 For I will pass through the land of Egypt that night, and I will strike all the firstborn in the land of Egypt, both man and beast; and on all the gods of Egypt I will execute judgments: I am the Lord. 13 The blood shall be a sign for you, on the houses where you are. And when I see the blood, I will pass over you, and no plague will befall you to destroy you, when I strike the land of Egypt.
14 "This day shall be for you a memorial day, and you shall keep it as a feast to the Lord; throughout your generations, as a statute forever, you shall keep it as a feast. 15 Seven days you shall eat unleavened bread. On the first day you shall remove leaven out of your houses, for if anyone eats what is leavened, from the first day until the seventh day, that person shall be cut off from Israel. 16 On the first day you shall hold a holy assembly, and on the seventh day a holy assembly. No work shall be done on those days. But what everyone needs to eat, that alone may be prepared by you. 17 And you shall observe the Feast of Unleavened Bread, for on this very day I brought your hosts out of the land of Egypt. Therefore you shall observe this day, throughout your generations, as a statute forever. 18 In the first month, from the fourteenth day of the month at evening, you shall eat unleavened bread until the twenty-first day of the month at evening. 19 For seven days no leaven is to be found in your houses. If anyone eats what is leavened, that person will be cut off from the congregation of Israel, whether he is a sojourner or a native of the land. 20 You shall eat nothing leavened; in all your dwelling places you shall eat unleavened bread."
28 Then the people of Israel went and did so; as the Lord had commanded Moses and Aaron, so they did.
The Tenth Plague: Death of the Firstborn
29 At midnight the Lord struck down all the firstborn in the land of Egypt, from the firstborn of Pharaoh who sat on his throne to the firstborn of the captive who was in the dungeon, and all the firstborn of the livestock. 30 And Pharaoh rose up in the night, he and all his servants and all the Egyptians. And there was a great cry in Egypt, for there was not a house where someone was not dead. 31 Then he summoned Moses and Aaron by night and said, "Up, go out from among my people, both you and the people of Israel; and go, serve the Lord, as you have said. 32 Take your flocks and your herds, as you have said, and be gone, and bless me also!"
The Exodus
33 The Egyptians were urgent with the people to send them out of the land in haste. For they said, "We shall all be dead." 34 So the people took their dough before it was leavened, their kneading bowls being bound up in their cloaks on their shoulders. 35 The people of Israel had also done as Moses told them, for they had asked the Egyptians for silver and gold jewelry and for clothing. 36 And the Lord had given the people favor in the sight of the Egyptians, so that they let them have what they asked. Thus they plundered the Egyptians.
A period of silence may follow.
The Apostles' Creed
I believe in God, the Father almighty,
creator of heaven and earth.
I believe in Jesus Christ, his only Son, our Lord.
He was conceived by the Holy Spirit
and born of the Virgin Mary.
He suffered under Pontius Pilate,
was crucified, died, and was buried.
He descended to the dead.
On the third day he rose again.
He ascended into heaven,
and is seated at the right hand of the Father.
He will come again to judge the living and the dead.
I believe in the Holy Spirit,
the holy catholic Church,
the communion of saints,
the forgiveness of sins,
the resurrection of the body,
and the life everlasting. Amen.
Intercessions
A hymn or canticle may be used.

Prayers may be offered for ourselves and others.
The Lord's Prayer
Our Father, who art in heaven,
hallowed be thy Name,
thy kingdom come,
thy will be done,
on earth as it is in heaven.
Give us this day our daily bread.
And forgive us our trespasses,
as we forgive those
who trespass against us.
And lead us not into temptation,
but deliver us from evil.
For thine is the kingdom,
and the power, and the glory,
for ever and ever. Amen.
The Collect
O Lord, our heavenly Father, almighty and everlasting God, you have brought us safely to the beginning of this day: Defend us by your mighty power, that we may not fall into sin nor run into any danger; and that, guided by your Spirit, we may do what is righteous in your sight; through Jesus Christ our Lord. Amen.
Thursday after the First Sunday in Lent
Almighty God, whose blessed Son was led by the Spirit to be tempted by Satan: Come quickly to help us who are assaulted by many temptations, and, as you know the weaknesses of each of us, let each one find you mighty to save; through Jesus Christ your Son our Lord, who lives and reigns with you and the Holy Spirit, one God, now and for ever. Amen.
A COLLECT FOR GUIDANCE
Heavenly Father, in you we live and move and have our being: We humbly pray you so to guide and govern us by your Holy Spirit, that in all the cares and occupations of our life we may not forget you, but may remember that we are ever walking in your sight; through Jesus Christ our Lord. Amen.
---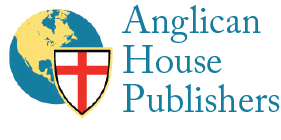 Praying in a group? Want to share your settings?
Share this link to open this screen using your currently configured settings. This can also be used to share your settings between different computers, tablets, or phones.
Copy link Copied!
Your feedback is welcomed
We welcome your feedback or feature requests. We also would appreciate if you report any rubric, calendar, or content errors.
Email us at feedback@dailyoffice2019.com
Post in our Facebook group
Get occasional email updates
Receive a very occasional email when a new feature is launched. We send an email only once every few months and will never share your information with anyone.
Privacy Policy