Family Prayer
In the Morning
Thursday after the Sunday after the Ascension
Eastertide

These devotions follow the basic structure of the Daily Office of the Church and are particularly appropriate for families with young children.

The Reading and the Collect may be read by one person, and the other parts said in unison, or in some other convenient manner.
Opening Sentence
O Lord, open my lips, and my mouth shall show forth your praise.
PSALM 51:15
Since then we have a great high priest who has passed through the heavens, Jesus, the Son of God, let us hold fast our confession. Let us then with confidence draw near to the throne of grace, that we may receive mercy and find grace to help in time of need.
HEBREWS 4:14, 16
The Psalm
Psalm 51:10-12
Miserere mei, Deus
10 Create in me a clean heart, O God,*
and renew a right spirit within me.
11 Cast me not away from your presence,*
and take not your holy Spirit from me.
12 O give me the comfort of your help again,*
and sustain me with your willing Spirit.
Glory be to the Father, and to the Son, and to the Holy Spirit; *
as it was in the beginning, is now, and ever shall be, world without end. Amen.
A READING FROM HOLY SCRIPTURE
COLOSSIANS 3:1-4
If then you have been raised with Christ, seek the things that are above, where Christ is, seated at the right hand of God. Set your minds on things that are above, not on things that are on earth. For you have died, and your life is hidden with Christ in God. When Christ who is your life appears, then you also will appear with him in glory.
Deuteronomy 29
The Covenant Renewed in Moab
29  These are the words of the covenant that the Lord commanded Moses to make with the people of Israel in the land of Moab, besides the covenant that he had made with them at Horeb.
2  And Moses summoned all Israel and said to them: "You have seen all that the Lord did before your eyes in the land of Egypt, to Pharaoh and to all his servants and to all his land, 3 the great trials that your eyes saw, the signs, and those great wonders. 4 But to this day the Lord has not given you a heart to understand or eyes to see or ears to hear. 5 I have led you forty years in the wilderness. Your clothes have not worn out on you, and your sandals have not worn off your feet. 6 You have not eaten bread, and you have not drunk wine or strong drink, that you may know that I am the Lord your God. 7 And when you came to this place, Sihon the king of Heshbon and Og the king of Bashan came out against us to battle, but we defeated them. 8 We took their land and gave it for an inheritance to the Reubenites, the Gadites, and the half-tribe of the Manassites. 9 Therefore keep the words of this covenant and do them, that you may prosper in all that you do.
10 "You are standing today, all of you, before the Lord your God: the heads of your tribes, your elders, and your officers, all the men of Israel, 11 your little ones, your wives, and the sojourner who is in your camp, from the one who chops your wood to the one who draws your water, 12 so that you may enter into the sworn covenant of the Lord your God, which the Lord your God is making with you today, 13 that he may establish you today as his people, and that he may be your God, as he promised you, and as he swore to your fathers, to Abraham, to Isaac, and to Jacob. 14 It is not with you alone that I am making this sworn covenant, 15 but with whoever is standing here with us today before the Lord our God, and with whoever is not here with us today.
16 "You know how we lived in the land of Egypt, and how we came through the midst of the nations through which you passed. 17 And you have seen their detestable things, their idols of wood and stone, of silver and gold, which were among them. 18 Beware lest there be among you a man or woman or clan or tribe whose heart is turning away today from the Lord our God to go and serve the gods of those nations. Beware lest there be among you a root bearing poisonous and bitter fruit, 19 one who, when he hears the words of this sworn covenant, blesses himself in his heart, saying, 'I shall be safe, though I walk in the stubbornness of my heart.' This will lead to the sweeping away of moist and dry alike. 20 The Lord will not be willing to forgive him, but rather the anger of the Lord and his jealousy will smoke against that man, and the curses written in this book will settle upon him, and the Lord will blot out his name from under heaven. 21 And the Lord will single him out from all the tribes of Israel for calamity, in accordance with all the curses of the covenant written in this Book of the Law. 22 And the next generation, your children who rise up after you, and the foreigner who comes from a far land, will say, when they see the afflictions of that land and the sicknesses with which the Lord has made it sick— 23 the whole land burned out with brimstone and salt, nothing sown and nothing growing, where no plant can sprout, an overthrow like that of Sodom and Gomorrah, Admah, and Zeboiim, which the Lord overthrew in his anger and wrath— 24 all the nations will say, 'Why has the Lord done thus to this land? What caused the heat of this great anger?' 25 Then people will say, 'It is because they abandoned the covenant of the Lord, the God of their fathers, which he made with them when he brought them out of the land of Egypt, 26 and went and served other gods and worshiped them, gods whom they had not known and whom he had not allotted to them. 27 Therefore the anger of the Lord was kindled against this land, bringing upon it all the curses written in this book, 28 and the Lord uprooted them from their land in anger and fury and great wrath, and cast them into another land, as they are this day.'
29 "The secret things belong to the Lord our God, but the things that are revealed belong to us and to our children forever, that we may do all the words of this law.
A period of silence may follow.
The Apostles' Creed
I believe in God, the Father almighty,
creator of heaven and earth.
I believe in Jesus Christ, his only Son, our Lord.
He was conceived by the Holy Spirit
and born of the Virgin Mary.
He suffered under Pontius Pilate,
was crucified, died, and was buried.
He descended to the dead.
On the third day he rose again.
He ascended into heaven,
and is seated at the right hand of the Father.
He will come again to judge the living and the dead.
I believe in the Holy Spirit,
the holy catholic Church,
the communion of saints,
the forgiveness of sins,
the resurrection of the body,
and the life everlasting. Amen.
Intercessions
A hymn or canticle may be used.

Prayers may be offered for ourselves and others.
The Lord's Prayer
Our Father, who art in heaven,
hallowed be thy Name,
thy kingdom come,
thy will be done,
on earth as it is in heaven.
Give us this day our daily bread.
And forgive us our trespasses,
as we forgive those
who trespass against us.
And lead us not into temptation,
but deliver us from evil.
For thine is the kingdom,
and the power, and the glory,
for ever and ever. Amen.
The Collect
O Lord, our heavenly Father, almighty and everlasting God, you have brought us safely to the beginning of this day: Defend us by your mighty power, that we may not fall into sin nor run into any danger; and that, guided by your Spirit, we may do what is righteous in your sight; through Jesus Christ our Lord. Amen.
Thursday after the Sunday after the Ascension
O God, the King of glory, you have exalted your only Son Jesus Christ with great triumph to your kingdom in heaven: Do not leave us comfortless, but send us your Holy Spirit to strengthen us, and exalt us to that place where our Savior Christ has gone before; who lives and reigns with you and the Holy Spirit, one God, in glory everlasting. Amen.
A COLLECT FOR GUIDANCE
Heavenly Father, in you we live and move and have our being: We humbly pray you so to guide and govern us by your Holy Spirit, that in all the cares and occupations of our life we may not forget you, but may remember that we are ever walking in your sight; through Jesus Christ our Lord. Amen.
---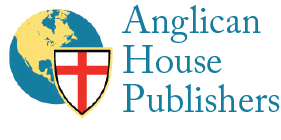 Praying in a group? Want to share your settings?
Share this link to open this screen using your currently configured settings. This can also be used to share your settings between different computers, tablets, or phones.
Copy link Copied!
Your feedback is welcomed
We welcome your feedback or feature requests. We also would appreciate if you report any rubric, calendar, or content errors.
Email us at feedback@dailyoffice2019.com
Post in our Facebook group
Get occasional email updates
Receive a very occasional email when a new feature is launched. We send an email only once every few months and will never share your information with anyone.
Privacy Policy