Family Prayer
In the Morning
Tuesday after the Eighth Sunday after Pentecost, or the Seventh Sunday after Trinity (Proper 12)
Season After Pentecost

These devotions follow the basic structure of the Daily Office of the Church and are particularly appropriate for families with young children.

The Reading and the Collect may be read by one person, and the other parts said in unison, or in some other convenient manner.
Opening Sentence
O Lord, open my lips, and my mouth shall show forth your praise.
PSALM 51:15
Let the words of my mouth and the meditation of my heart be always acceptable in your sight, O Lord, my rock and my redeemer.
PSALM 19:14
The Psalm
Psalm 51:10-12
Miserere mei, Deus
10 Create in me a clean heart, O God,*
and renew a right spirit within me.
11 Cast me not away from your presence,*
and take not your holy Spirit from me.
12 O give me the comfort of your help again,*
and sustain me with your willing Spirit.
Glory be to the Father, and to the Son, and to the Holy Spirit; *
as it was in the beginning, is now, and ever shall be, world without end. Amen.
A READING FROM HOLY SCRIPTURE
1 PETER 1:3
Blessed be the God and Father of our Lord Jesus Christ! According to his great mercy, he has caused us to be born again to a living hope through the resurrection of Jesus Christ from the dead.
I Samuel 17:1-11, 26-27, 31-51
David and Goliath
17 Now the Philistines gathered their armies for battle. And they were gathered at Socoh, which belongs to Judah, and encamped between Socoh and Azekah, in Ephes-dammim. 2 And Saul and the men of Israel were gathered, and encamped in the Valley of Elah, and drew up in line of battle against the Philistines. 3 And the Philistines stood on the mountain on the one side, and Israel stood on the mountain on the other side, with a valley between them. 4 And there came out from the camp of the Philistines a champion named Goliath of Gath, whose height was six cubits and a span. 5 He had a helmet of bronze on his head, and he was armed with a coat of mail, and the weight of the coat was five thousand shekels of bronze. 6 And he had bronze armor on his legs, and a javelin of bronze slung between his shoulders. 7 The shaft of his spear was like a weaver's beam, and his spear's head weighed six hundred shekels of iron. And his shield-bearer went before him. 8 He stood and shouted to the ranks of Israel, "Why have you come out to draw up for battle? Am I not a Philistine, and are you not servants of Saul? Choose a man for yourselves, and let him come down to me. 9 If he is able to fight with me and kill me, then we will be your servants. But if I prevail against him and kill him, then you shall be our servants and serve us." 10 And the Philistine said, "I defy the ranks of Israel this day. Give me a man, that we may fight together." 11 When Saul and all Israel heard these words of the Philistine, they were dismayed and greatly afraid.
26 And David said to the men who stood by him, "What shall be done for the man who kills this Philistine and takes away the reproach from Israel? For who is this uncircumcised Philistine, that he should defy the armies of the living God?" 27 And the people answered him in the same way, "So shall it be done to the man who kills him."
31 When the words that David spoke were heard, they repeated them before Saul, and he sent for him. 32 And David said to Saul, "Let no man's heart fail because of him. Your servant will go and fight with this Philistine." 33 And Saul said to David, "You are not able to go against this Philistine to fight with him, for you are but a youth, and he has been a man of war from his youth." 34 But David said to Saul, "Your servant used to keep sheep for his father. And when there came a lion, or a bear, and took a lamb from the flock, 35 I went after him and struck him and delivered it out of his mouth. And if he arose against me, I caught him by his beard and struck him and killed him. 36 Your servant has struck down both lions and bears, and this uncircumcised Philistine shall be like one of them, for he has defied the armies of the living God." 37 And David said, "The Lord who delivered me from the paw of the lion and from the paw of the bear will deliver me from the hand of this Philistine." And Saul said to David, "Go, and the Lord be with you!"
38 Then Saul clothed David with his armor. He put a helmet of bronze on his head and clothed him with a coat of mail, 39 and David strapped his sword over his armor. And he tried in vain to go, for he had not tested them. Then David said to Saul, "I cannot go with these, for I have not tested them." So David put them off. 40 Then he took his staff in his hand and chose five smooth stones from the brook and put them in his shepherd's pouch. His sling was in his hand, and he approached the Philistine.
41 And the Philistine moved forward and came near to David, with his shield-bearer in front of him. 42 And when the Philistine looked and saw David, he disdained him, for he was but a youth, ruddy and handsome in appearance. 43 And the Philistine said to David, "Am I a dog, that you come to me with sticks?" And the Philistine cursed David by his gods. 44 The Philistine said to David, "Come to me, and I will give your flesh to the birds of the air and to the beasts of the field." 45 Then David said to the Philistine, "You come to me with a sword and with a spear and with a javelin, but I come to you in the name of the Lord of hosts, the God of the armies of Israel, whom you have defied. 46 This day the Lord will deliver you into my hand, and I will strike you down and cut off your head. And I will give the dead bodies of the host of the Philistines this day to the birds of the air and to the wild beasts of the earth, that all the earth may know that there is a God in Israel, 47 and that all this assembly may know that the Lord saves not with sword and spear. For the battle is the Lord's, and he will give you into our hand."
48 When the Philistine arose and came and drew near to meet David, David ran quickly toward the battle line to meet the Philistine. 49 And David put his hand in his bag and took out a stone and slung it and struck the Philistine on his forehead. The stone sank into his forehead, and he fell on his face to the ground.
50 So David prevailed over the Philistine with a sling and with a stone, and struck the Philistine and killed him. There was no sword in the hand of David. 51 Then David ran and stood over the Philistine and took his sword and drew it out of its sheath and killed him and cut off his head with it. When the Philistines saw that their champion was dead, they fled.
A period of silence may follow.
The Apostles' Creed
I believe in God, the Father almighty,
creator of heaven and earth.
I believe in Jesus Christ, his only Son, our Lord.
He was conceived by the Holy Spirit
and born of the Virgin Mary.
He suffered under Pontius Pilate,
was crucified, died, and was buried.
He descended to the dead.
On the third day he rose again.
He ascended into heaven,
and is seated at the right hand of the Father.
He will come again to judge the living and the dead.
I believe in the Holy Spirit,
the holy catholic Church,
the communion of saints,
the forgiveness of sins,
the resurrection of the body,
and the life everlasting. Amen.
Intercessions
A hymn or canticle may be used.

Prayers may be offered for ourselves and others.
The Lord's Prayer
Our Father, who art in heaven,
hallowed be thy Name,
thy kingdom come,
thy will be done,
on earth as it is in heaven.
Give us this day our daily bread.
And forgive us our trespasses,
as we forgive those
who trespass against us.
And lead us not into temptation,
but deliver us from evil.
For thine is the kingdom,
and the power, and the glory,
for ever and ever. Amen.
The Collect
O Lord, our heavenly Father, almighty and everlasting God, you have brought us safely to the beginning of this day: Defend us by your mighty power, that we may not fall into sin nor run into any danger; and that, guided by your Spirit, we may do what is righteous in your sight; through Jesus Christ our Lord. Amen.
Tuesday after the Eighth Sunday after Pentecost, or the Seventh Sunday after Trinity (Proper 12)
Almighty and everlasting God, you are always more ready to hear than we to pray, and to give more than we either desire or deserve: Pour down upon us the abundance of your mercy, forgiving us those things of which our conscience is afraid, and giving us those good things for which we are not worthy to ask, except through the merits and mediation of Jesus Christ our Savior; who lives and reigns with you and the Holy Spirit, one God, for ever and ever. Amen.
A COLLECT FOR PEACE
O God, the author of peace and lover of concord, to know you is eternal life and to serve you is perfect freedom: Defend us, your humble servants, in all assaults of our enemies; that we, surely trusting in your defense, may not fear the power of any adversaries, through the might of Jesus Christ our Lord. Amen.
---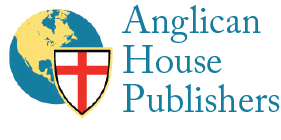 Praying in a group? Want to share your settings?
Share this link to open this screen using your currently configured settings. This can also be used to share your settings between different computers, tablets, or phones.
Copy link Copied!
Your feedback is welcomed
We welcome your feedback or feature requests. We also would appreciate if you report any rubric, calendar, or content errors.
Email us at feedback@dailyoffice2019.com
Post in our Facebook group
Get occasional email updates
Receive a very occasional email when a new feature is launched. We send an email only once every few months and will never share your information with anyone.
Privacy Policy