Family Prayer
In the Morning
Monday after the Second Sunday of Christmas
Christmastide

These devotions follow the basic structure of the Daily Office of the Church and are particularly appropriate for families with young children.

The Reading and the Collect may be read by one person, and the other parts said in unison, or in some other convenient manner.
Opening Sentence
O Lord, open my lips, and my mouth shall show forth your praise.
PSALM 51:15
Fear not, for behold, I bring you good news of great joy that will be for all the people. For unto you is born this day in the city of David a Savior, who is Christ the Lord.
LUKE 2:10-11
The Psalm
Psalm 51:10-12
Miserere mei, Deus
10 Create in me a clean heart, O God,*
and renew a right spirit within me.
11 Cast me not away from your presence,*
and take not your holy Spirit from me.
12 O give me the comfort of your help again,*
and sustain me with your willing Spirit.
Glory be to the Father, and to the Son, and to the Holy Spirit; *
as it was in the beginning, is now, and ever shall be, world without end. Amen.
A READING FROM HOLY SCRIPTURE
COLOSSIANS 1:12-14
Give thanks to the Father, who has qualified you to share in the inheritance of the saints in light. He has delivered us from the domain of darkness and transferred us to the kingdom of his beloved Son, in whom we have redemption, the forgiveness of sins.
Genesis 4
Cain and Abel
4 Now Adam knew Eve his wife, and she conceived and bore Cain, saying, "I have gotten a man with the help of the Lord." 2 And again, she bore his brother Abel. Now Abel was a keeper of sheep, and Cain a worker of the ground. 3 In the course of time Cain brought to the Lord an offering of the fruit of the ground, 4 and Abel also brought of the firstborn of his flock and of their fat portions. And the Lord had regard for Abel and his offering, 5 but for Cain and his offering he had no regard. So Cain was very angry, and his face fell. 6 The Lord said to Cain, "Why are you angry, and why has your face fallen? 7 If you do well, will you not be accepted? And if you do not do well, sin is crouching at the door. Its desire is contrary to you, but you must rule over it."
8 Cain spoke to Abel his brother. And when they were in the field, Cain rose up against his brother Abel and killed him. 9 Then the Lord said to Cain, "Where is Abel your brother?" He said, "I do not know; am I my brother's keeper?" 10 And the Lord said, "What have you done? The voice of your brother's blood is crying to me from the ground. 11 And now you are cursed from the ground, which has opened its mouth to receive your brother's blood from your hand. 12 When you work the ground, it shall no longer yield to you its strength. You shall be a fugitive and a wanderer on the earth." 13 Cain said to the Lord, "My punishment is greater than I can bear. 14 Behold, you have driven me today away from the ground, and from your face I shall be hidden. I shall be a fugitive and a wanderer on the earth, and whoever finds me will kill me." 15 Then the Lord said to him, "Not so! If anyone kills Cain, vengeance shall be taken on him sevenfold." And the Lord put a mark on Cain, lest any who found him should attack him. 16 Then Cain went away from the presence of the Lord and settled in the land of Nod, east of Eden.
17 Cain knew his wife, and she conceived and bore Enoch. When he built a city, he called the name of the city after the name of his son, Enoch. 18 To Enoch was born Irad, and Irad fathered Mehujael, and Mehujael fathered Methushael, and Methushael fathered Lamech. 19 And Lamech took two wives. The name of the one was Adah, and the name of the other Zillah. 20 Adah bore Jabal; he was the father of those who dwell in tents and have livestock. 21 His brother's name was Jubal; he was the father of all those who play the lyre and pipe. 22 Zillah also bore Tubal-cain; he was the forger of all instruments of bronze and iron. The sister of Tubal-cain was Naamah.
23 Lamech said to his wives:
"Adah and Zillah, hear my voice;
    you wives of Lamech, listen to what I say:
I have killed a man for wounding me,
    a young man for striking me.
24 If Cain's revenge is sevenfold,
    then Lamech's is seventy-sevenfold."
25 And Adam knew his wife again, and she bore a son and called his name Seth, for she said, "God has appointed for me another offspring instead of Abel, for Cain killed him." 26 To Seth also a son was born, and he called his name Enosh. At that time people began to call upon the name of the Lord.
A period of silence may follow.
The Apostles' Creed
I believe in God, the Father almighty,
creator of heaven and earth.
I believe in Jesus Christ, his only Son, our Lord.
He was conceived by the Holy Spirit
and born of the Virgin Mary.
He suffered under Pontius Pilate,
was crucified, died, and was buried.
He descended to the dead.
On the third day he rose again.
He ascended into heaven,
and is seated at the right hand of the Father.
He will come again to judge the living and the dead.
I believe in the Holy Spirit,
the holy catholic Church,
the communion of saints,
the forgiveness of sins,
the resurrection of the body,
and the life everlasting. Amen.
Intercessions
A hymn or canticle may be used.

Prayers may be offered for ourselves and others.
The Lord's Prayer
Our Father, who art in heaven,
hallowed be thy Name,
thy kingdom come,
thy will be done,
on earth as it is in heaven.
Give us this day our daily bread.
And forgive us our trespasses,
as we forgive those
who trespass against us.
And lead us not into temptation,
but deliver us from evil.
For thine is the kingdom,
and the power, and the glory,
for ever and ever. Amen.
The Collect
O Lord, our heavenly Father, almighty and everlasting God, you have brought us safely to the beginning of this day: Defend us by your mighty power, that we may not fall into sin nor run into any danger; and that, guided by your Spirit, we may do what is righteous in your sight; through Jesus Christ our Lord. Amen.
Monday after the Second Sunday of Christmas
O God, who wonderfully created, and yet more wonderfully restored, the dignity of human nature: Grant that we may share the divine life of him who humbled himself to share our humanity, your Son Jesus Christ our Lord; who lives and reigns with you, in the unity of the Holy Spirit, one God, for ever and ever. Amen.
A COLLECT FOR THE RENEWAL OF LIFE
O God, the King eternal, whose light divides the day from the night and turns the shadow of death into the morning: Drive far from us all wrong desires, incline our hearts to keep your law, and guide our feet into the way of peace; that, having done your will with cheerfulness during the day, we may, when night comes, rejoice to give you thanks; through Jesus Christ our Lord. Amen.
---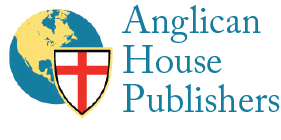 Praying in a group? Want to share your settings?
Share this link to open this screen using your currently configured settings. This can also be used to share your settings between different computers, tablets, or phones.
Copy link Copied!
Your feedback is welcomed
We welcome your feedback or feature requests. We also would appreciate if you report any rubric, calendar, or content errors.
Email us at feedback@dailyoffice2019.com
Post in our Facebook group
Get occasional email updates
Receive a very occasional email when a new feature is launched. We send an email only once every few months and will never share your information with anyone.
Privacy Policy