Family Prayer
In the Morning
Monday after the Fifth Sunday of Easter
Eastertide

These devotions follow the basic structure of the Daily Office of the Church and are particularly appropriate for families with young children.

The Reading and the Collect may be read by one person, and the other parts said in unison, or in some other convenient manner.
Opening Sentence
O Lord, open my lips, and my mouth shall show forth your praise.
PSALM 51:15
If then you have been raised with Christ, seek the things that are above, where Christ is, seated at the right hand of God.
COLOSSIANS 3:1
The Psalm
Psalm 51:10-12
Miserere mei, Deus
10 Create in me a clean heart, O God,*
and renew a right spirit within me.
11 Cast me not away from your presence,*
and take not your holy Spirit from me.
12 O give me the comfort of your help again,*
and sustain me with your willing Spirit.
Glory be to the Father, and to the Son, and to the Holy Spirit; *
as it was in the beginning, is now, and ever shall be, world without end. Amen.
A READING FROM HOLY SCRIPTURE
1 PETER 1:3
Blessed be the God and Father of our Lord Jesus Christ! According to his great mercy, he has caused us to be born again to a living hope through the resurrection of Jesus Christ from the dead.
Deuteronomy 4:1-18, 24-40
Moses Commands Obedience
4 "And now, O Israel, listen to the statutes and the rules that I am teaching you, and do them, that you may live, and go in and take possession of the land that the Lord, the God of your fathers, is giving you. 2 You shall not add to the word that I command you, nor take from it, that you may keep the commandments of the Lord your God that I command you. 3 Your eyes have seen what the Lord did at Baal-peor, for the Lord your God destroyed from among you all the men who followed the Baal of Peor. 4 But you who held fast to the Lord your God are all alive today. 5 See, I have taught you statutes and rules, as the Lord my God commanded me, that you should do them in the land that you are entering to take possession of it. 6 Keep them and do them, for that will be your wisdom and your understanding in the sight of the peoples, who, when they hear all these statutes, will say, 'Surely this great nation is a wise and understanding people.' 7 For what great nation is there that has a god so near to it as the Lord our God is to us, whenever we call upon him? 8 And what great nation is there, that has statutes and rules so righteous as all this law that I set before you today?
9 "Only take care, and keep your soul diligently, lest you forget the things that your eyes have seen, and lest they depart from your heart all the days of your life. Make them known to your children and your children's children— 10 how on the day that you stood before the Lord your God at Horeb, the Lord said to me, 'Gather the people to me, that I may let them hear my words, so that they may learn to fear me all the days that they live on the earth, and that they may teach their children so.' 11 And you came near and stood at the foot of the mountain, while the mountain burned with fire to the heart of heaven, wrapped in darkness, cloud, and gloom. 12 Then the Lord spoke to you out of the midst of the fire. You heard the sound of words, but saw no form; there was only a voice. 13 And he declared to you his covenant, which he commanded you to perform, that is, the Ten Commandments, and he wrote them on two tablets of stone. 14 And the Lord commanded me at that time to teach you statutes and rules, that you might do them in the land that you are going over to possess.
Idolatry Forbidden
15 "Therefore watch yourselves very carefully. Since you saw no form on the day that the Lord spoke to you at Horeb out of the midst of the fire, 16 beware lest you act corruptly by making a carved image for yourselves, in the form of any figure, the likeness of male or female, 17 the likeness of any animal that is on the earth, the likeness of any winged bird that flies in the air, 18 the likeness of anything that creeps on the ground, the likeness of any fish that is in the water under the earth.
24 For the Lord your God is a consuming fire, a jealous God.
25 "When you father children and children's children, and have grown old in the land, if you act corruptly by making a carved image in the form of anything, and by doing what is evil in the sight of the Lord your God, so as to provoke him to anger, 26 I call heaven and earth to witness against you today, that you will soon utterly perish from the land that you are going over the Jordan to possess. You will not live long in it, but will be utterly destroyed. 27 And the Lord will scatter you among the peoples, and you will be left few in number among the nations where the Lord will drive you. 28 And there you will serve gods of wood and stone, the work of human hands, that neither see, nor hear, nor eat, nor smell. 29 But from there you will seek the Lord your God and you will find him, if you search after him with all your heart and with all your soul. 30 When you are in tribulation, and all these things come upon you in the latter days, you will return to the Lord your God and obey his voice. 31 For the Lord your God is a merciful God. He will not leave you or destroy you or forget the covenant with your fathers that he swore to them.
The

Lord

Alone Is God
32 "For ask now of the days that are past, which were before you, since the day that God created man on the earth, and ask from one end of heaven to the other, whether such a great thing as this has ever happened or was ever heard of. 33 Did any people ever hear the voice of a god speaking out of the midst of the fire, as you have heard, and still live? 34 Or has any god ever attempted to go and take a nation for himself from the midst of another nation, by trials, by signs, by wonders, and by war, by a mighty hand and an outstretched arm, and by great deeds of terror, all of which the Lord your God did for you in Egypt before your eyes? 35 To you it was shown, that you might know that the Lord is God; there is no other besides him. 36 Out of heaven he let you hear his voice, that he might discipline you. And on earth he let you see his great fire, and you heard his words out of the midst of the fire. 37 And because he loved your fathers and chose their offspring after them and brought you out of Egypt with his own presence, by his great power, 38 driving out before you nations greater and mightier than you, to bring you in, to give you their land for an inheritance, as it is this day, 39 know therefore today, and lay it to your heart, that the Lord is God in heaven above and on the earth beneath; there is no other. 40 Therefore you shall keep his statutes and his commandments, which I command you today, that it may go well with you and with your children after you, and that you may prolong your days in the land that the Lord your God is giving you for all time."
A period of silence may follow.
The Apostles' Creed
I believe in God, the Father almighty,
creator of heaven and earth.
I believe in Jesus Christ, his only Son, our Lord.
He was conceived by the Holy Spirit
and born of the Virgin Mary.
He suffered under Pontius Pilate,
was crucified, died, and was buried.
He descended to the dead.
On the third day he rose again.
He ascended into heaven,
and is seated at the right hand of the Father.
He will come again to judge the living and the dead.
I believe in the Holy Spirit,
the holy catholic Church,
the communion of saints,
the forgiveness of sins,
the resurrection of the body,
and the life everlasting. Amen.
Intercessions
A hymn or canticle may be used.

Prayers may be offered for ourselves and others.
The Lord's Prayer
Our Father, who art in heaven,
hallowed be thy Name,
thy kingdom come,
thy will be done,
on earth as it is in heaven.
Give us this day our daily bread.
And forgive us our trespasses,
as we forgive those
who trespass against us.
And lead us not into temptation,
but deliver us from evil.
For thine is the kingdom,
and the power, and the glory,
for ever and ever. Amen.
The Collect
O Lord, our heavenly Father, almighty and everlasting God, you have brought us safely to the beginning of this day: Defend us by your mighty power, that we may not fall into sin nor run into any danger; and that, guided by your Spirit, we may do what is righteous in your sight; through Jesus Christ our Lord. Amen.
Monday after the Fifth Sunday of Easter
Almighty God, whom truly to know is everlasting life: Grant us so perfectly to know your Son Jesus Christ to be the way, the truth, and the life, that we may steadfastly follow his steps in the way that leads to eternal glory; through Jesus Christ your Son our Lord, who lives and reigns with you, in the unity of the Holy Spirit, one God, for ever and ever. Amen.
A COLLECT FOR THE RENEWAL OF LIFE
O God, the King eternal, whose light divides the day from the night and turns the shadow of death into the morning: Drive far from us all wrong desires, incline our hearts to keep your law, and guide our feet into the way of peace; that, having done your will with cheerfulness during the day, we may, when night comes, rejoice to give you thanks; through Jesus Christ our Lord. Amen.
---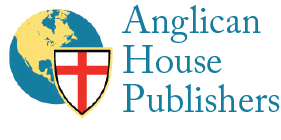 Praying in a group? Want to share your settings?
Share this link to open this screen using your currently configured settings. This can also be used to share your settings between different computers, tablets, or phones.
Copy link Copied!
Your feedback is welcomed
We welcome your feedback or feature requests. We also would appreciate if you report any rubric, calendar, or content errors.
Email us at feedback@dailyoffice2019.com
Post in our Facebook group
Get occasional email updates
Receive a very occasional email when a new feature is launched. We send an email only once every few months and will never share your information with anyone.
Privacy Policy