Family Prayer
In the Morning
The Epiphany: The Manifestation of Christ to the Gentiles
Epiphanytide

These devotions follow the basic structure of the Daily Office of the Church and are particularly appropriate for families with young children.

The Reading and the Collect may be read by one person, and the other parts said in unison, or in some other convenient manner.
Opening Sentence
O Lord, open my lips, and my mouth shall show forth your praise.
PSALM 51:15
From the rising of the sun to its setting my name will be great among the nations, and in every place incense will be offered to my name, and a pure offering. For my name will be great among the nations, says the Lord of hosts.
MALACHI 1:11
The Psalm
Psalm 51:10-12
Miserere mei, Deus
10 Create in me a clean heart, O God,*
and renew a right spirit within me.
11 Cast me not away from your presence,*
and take not your holy Spirit from me.
12 O give me the comfort of your help again,*
and sustain me with your willing Spirit.
Glory be to the Father, and to the Son, and to the Holy Spirit; *
as it was in the beginning, is now, and ever shall be, world without end. Amen.
A READING FROM HOLY SCRIPTURE
1 PETER 1:3
Blessed be the God and Father of our Lord Jesus Christ! According to his great mercy, he has caused us to be born again to a living hope through the resurrection of Jesus Christ from the dead.
Genesis 6
Increasing Corruption on Earth
6 When man began to multiply on the face of the land and daughters were born to them, 2 the sons of God saw that the daughters of man were attractive. And they took as their wives any they chose. 3 Then the Lord said, "My Spirit shall not abide in man forever, for he is flesh: his days shall be 120 years." 4 The Nephilim were on the earth in those days, and also afterward, when the sons of God came in to the daughters of man and they bore children to them. These were the mighty men who were of old, the men of renown.
5 The Lord saw that the wickedness of man was great in the earth, and that every intention of the thoughts of his heart was only evil continually. 6 And the Lord regretted that he had made man on the earth, and it grieved him to his heart. 7 So the Lord said, "I will blot out man whom I have created from the face of the land, man and animals and creeping things and birds of the heavens, for I am sorry that I have made them." 8 But Noah found favor in the eyes of the Lord.
Noah and the Flood
9 These are the generations of Noah. Noah was a righteous man, blameless in his generation. Noah walked with God. 10 And Noah had three sons, Shem, Ham, and Japheth.
11 Now the earth was corrupt in God's sight, and the earth was filled with violence. 12 And God saw the earth, and behold, it was corrupt, for all flesh had corrupted their way on the earth. 13 And God said to Noah, "I have determined to make an end of all flesh, for the earth is filled with violence through them. Behold, I will destroy them with the earth. 14 Make yourself an ark of gopher wood. Make rooms in the ark, and cover it inside and out with pitch. 15 This is how you are to make it: the length of the ark 300 cubits, its breadth 50 cubits, and its height 30 cubits. 16 Make a roof for the ark, and finish it to a cubit above, and set the door of the ark in its side. Make it with lower, second, and third decks. 17 For behold, I will bring a flood of waters upon the earth to destroy all flesh in which is the breath of life under heaven. Everything that is on the earth shall die. 18 But I will establish my covenant with you, and you shall come into the ark, you, your sons, your wife, and your sons' wives with you. 19 And of every living thing of all flesh, you shall bring two of every sort into the ark to keep them alive with you. They shall be male and female. 20 Of the birds according to their kinds, and of the animals according to their kinds, of every creeping thing of the ground, according to its kind, two of every sort shall come in to you to keep them alive. 21 Also take with you every sort of food that is eaten, and store it up. It shall serve as food for you and for them." 22 Noah did this; he did all that God commanded him.
A period of silence may follow.
The Apostles' Creed
I believe in God, the Father almighty,
creator of heaven and earth.
I believe in Jesus Christ, his only Son, our Lord.
He was conceived by the Holy Spirit
and born of the Virgin Mary.
He suffered under Pontius Pilate,
was crucified, died, and was buried.
He descended to the dead.
On the third day he rose again.
He ascended into heaven,
and is seated at the right hand of the Father.
He will come again to judge the living and the dead.
I believe in the Holy Spirit,
the holy catholic Church,
the communion of saints,
the forgiveness of sins,
the resurrection of the body,
and the life everlasting. Amen.
Intercessions
A hymn or canticle may be used.

Prayers may be offered for ourselves and others.
The Lord's Prayer
Our Father, who art in heaven,
hallowed be thy Name,
thy kingdom come,
thy will be done,
on earth as it is in heaven.
Give us this day our daily bread.
And forgive us our trespasses,
as we forgive those
who trespass against us.
And lead us not into temptation,
but deliver us from evil.
For thine is the kingdom,
and the power, and the glory,
for ever and ever. Amen.
The Collect
O Lord, our heavenly Father, almighty and everlasting God, you have brought us safely to the beginning of this day: Defend us by your mighty power, that we may not fall into sin nor run into any danger; and that, guided by your Spirit, we may do what is righteous in your sight; through Jesus Christ our Lord. Amen.
The Epiphany: The Manifestation of Christ to the Gentiles
O God, by the leading of a star you manifested your only Son to the peoples of the earth: Lead us, who know you now by faith, to your presence, where we may see your glory face to face; through Jesus Christ our Lord, who lives and reigns with you and the Holy Spirit, one God, now and for ever. Amen.
A COLLECT FOR GUIDANCE
Heavenly Father, in you we live and move and have our being: We humbly pray you so to guide and govern us by your Holy Spirit, that in all the cares and occupations of our life we may not forget you, but may remember that we are ever walking in your sight; through Jesus Christ our Lord. Amen.
---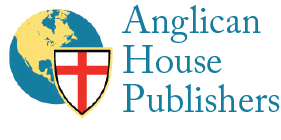 Praying in a group? Want to share your settings?
Share this link to open this screen using your currently configured settings. This can also be used to share your settings between different computers, tablets, or phones.
Copy link Copied!
Your feedback is welcomed
We welcome your feedback or feature requests. We also would appreciate if you report any rubric, calendar, or content errors.
Email us at feedback@dailyoffice2019.com
Post in our Facebook group
Get occasional email updates
Receive a very occasional email when a new feature is launched. We send an email only once every few months and will never share your information with anyone.
Privacy Policy