Psalm 18
Diligam te, Domine
1 I will love you, O Lord my strength;*
the Lord is my rock, my stronghold, and my deliverer,
2 My Savior, my God, and my might in whom I will trust,*
my buckler, the horn of my salvation, and my refuge.
3 I will call upon the Lord, who is worthy to be praised;*
so shall I be safe from my enemies.
4 The waves of death encompassed me;*
the floods that would swallow me up made me afraid.
5 The cords of the grave surrounded me;*
the snares of death overtook me.
6 In my trouble I called upon the Lord*
and cried unto my God for help.
7 From his holy temple he heard my voice.*
My complaint came before him; it entered into his ears.
8 The earth trembled and quaked;*
the very foundations of the hills shook and were removed, because he was angry.
9 There went out smoke from his nostrils and a consuming fire out of his mouth;*
coals of fire issued from his presence.
10 He parted the heavens also and came down,*
and it was dark under his feet.
11 He rode upon the cherubim and flew;*
he came flying upon the wings of the wind.
12 He made darkness his secret place;*
dark waters and thick clouds were his covering round about him.
13 At the brightness of his presence his clouds broke forth:*
hailstones and coals of fire.
14 The Lord also thundered out of heaven, and the Most High gave forth his voice:*
hailstones and coals of fire.
15 He sent out his arrows and scattered them;*
he cast forth lightning and destroyed them.
16 The springs of water were seen, and the foundations of the world were uncovered,*
at your rebuke, O Lord, at the blasting of the breath of your displeasure.
17 He reached down from on high to grasp me,*
and he took me out of many waters.
18 He delivered me from my strongest enemy, and from those who hated me,*
for they were too mighty for me.
19 They confronted me in the day of my trouble,*
but the Lord upheld me.
20 He brought me forth into a place of liberty;*
he delivered me, because I had found favor in his eyes.
21 The Lord rewarded me according to my righteous dealing;*
according to the cleanness of my hands he recompensed me,
22 Because I had kept the ways of the Lord*
and had not forsaken my God, as the wicked do.
23 For I had an eye unto all his laws*
and did not cast out his commandments from me.
24 I was also uncorrupt before him*
and kept myself from my own wickedness.
25 Therefore the Lord rewarded me according to my righteous dealing,*
and according to the cleanness of my hands in his sight.
26 With the faithful you show yourself faithful,*
and with the upright you show yourself upright.
27 With the pure you show yourself pure,*
but with the crooked you show yourself shrewd.
28 For you shall save the people who are in adversity,*
but shall bring down the high looks of the proud.
29 You also shall light my lamp;*
the Lord my God shall turn my darkness into light.
30 For with you I shall crush a host of men,*
and with the help of my God I can leap over a wall.
31 The way of God is an undefiled way; the word of the Lord also is tried in the fire;*
he is the defender of all those who put their trust in him.
32 For who is God, but the Lord,*
or who is a rock, except our God?
33 It is God who girds me with strength for war*
and makes my way perfect.
34 He makes my feet like the feet of a deer*
and sets me up on high.
35 He teaches my hands to fight,*
and my arms shall bend even a bow of bronze.
36 You have given me the shield of your salvation;*
your right hand also shall hold me up, and your loving correction shall make me great.
37 You have made a broad path for my feet,*
and my footsteps shall not slip.
38 I will follow my enemies and overtake them;*
I will not turn again until I have destroyed them.
39 I will smite them, and they shall not be able to stand.*
They shall fall under my feet.
40 You have girded me with strength for the battle;*
you shall throw down my enemies under me.
41 You have made my enemies turn their backs upon me,*
and I shall destroy those who hate me.
42 They shall cry, but there shall be none to help them;*
even unto the Lord shall they cry, but he shall not hear them.
43 I will beat them as small as dust before the wind;*
I will tread them down as mire in the streets.
44 You shall deliver me from the strivings of the peoples,*
and you shall make me the head of the nations.
45 A people whom I have not known*
shall be in subjection under me.
46 As soon as they hear of me, they shall obey me;*
and foreigners shall cringe before me.
47 Foreigners shall lose heart,*
and, being afraid, shall come out of their strongholds.
48 The Lord lives, and blessed be my rock,*
and praised be the God of my salvation,
49 Even the God who sees that I am avenged*
and subdues the peoples under me.
50 It is he who delivers me from my cruel enemies, and lifts me up above my adversaries;*
you shall rid me of the wicked.
51 For this cause will I give thanks unto you, O Lord, among the nations,*
and sing praises unto your Name.
52 Great prosperity he gives unto his King,*
and shows loving-kindness to David his Anointed, and unto his seed for evermore.
Psalms with similar themes:
God's Glory
18 29 99 46 148 150
In Time of Trouble
3 11 12 13 18 20 46 30 146 40 49 57 85 62 63 80 86 90 107 118 144
Righteousness
1 15 11 12 18 19 26 34 40 92 111 112
---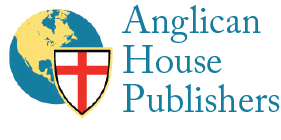 Praying in a group? Want to share your settings?
Share this link to open this screen using your currently configured settings. This can also be used to share your settings between different computers, tablets, or phones.
Copy link Copied!
Your feedback is welcomed
We welcome your feedback or feature requests. We also would appreciate if you report any rubric, calendar, or content errors.
Email us at feedback@dailyoffice2019.com
Post in our Facebook group
Get occasional email updates
Receive a very occasional email when a new feature is launched. We send an email only once every few months and will never share your information with anyone.
Privacy Policy